Traditional and Online Degree Programs at CTU
Take control of your education and pursue a degree online or on-campus at CTU with programs that offer industry-relevant curricula and flexible learning options. We offer over 80 undergraduate and graduate degree programs and concentrations, with students from all walks of life working toward earning tech degrees, nursing degrees, business degrees, accounting degrees, and more, through our on-campus and online programs.
Whether you're a new student, transfer student, military student, or current student in one of our traditional or online degree programs, you could become part of a vibrant academic community comprised of faculty, staff, and other fellow CTU classmates in which you have the power to pursue your personal and professional goals.
CTU's Degree Program Benefits
There are a number of benefits to enrolling in one of Colorado Technical University online degree programs:
CTU Fast Track™ Exams—a series of mini modules designed to test your knowledge of key course objectives—could allow you to earn course credit for what you already know1
CTU Mobile lets you pursue your degree anytime, anywhere there is a wifi or cellular connection—access assignments and add them to your calendar, access our online library, listen to live chats, read discussion boards, receive push notifications, and track your academic progress while on-the-go
Transfer-in up to 75% of the program credits required to earn any of our undergraduate or graduate online degrees2
Our Master's Advantage™ Program may allow qualifying students to substitute up to two graduate courses for two undergraduate courses
Our Doctoral Advantage Program may allow qualifying students to substitute up to two doctoral courses for two graduate courses
Active Duty, Guard, and Reserve members may be eligible for a variety of Military education benefits that could help pay for online college degree courses as well as textbooks
Our intellipath® learning tool can help provide a more personalized learning experience by recognizing what you already know and anticipating what you're ready to learn—so you can instead focus on something new3
Career-search resources, tools, and networking opportunities, plus job search strategies and resume assistance for both students and graduates
Tuition and graduation date calculator can help you estimate the cost of your desired degree program and your anticipated graduation date based on the information you provide
What else can you expect from online classes compared to traditional classroom-based learning? Learn more about the potential advantages of online classes, and how the experiences of students seeking online college degrees compare to those attending classes at university campuses.
Get to Know CTU's Denver South and Colorado Springs Campuses
Did you know that in addition to CTU's online university, we have two ground campuses in Colorado where you can pursue your degree program in a traditional classroom setting? At CTU Colorado Springs and CTU Denver South you have the opportunity to experience small-class sizes and personalized learning on a flexible schedule that is designed to fit a busy life, and receive the same benefits offered by our online programs. Students pursuing their degrees online in Colorado near these campuses may want to consider participation in a hybrid degree program.
Undergraduate and Graduate Programs
There are two types of degrees available at the undergraduate level—associate and bachelor's degrees. An associate degree from Colorado Technical University is designed to provide students with a solid understanding of the basic skills required in their chosen field. Earning an associate degree could be the first step toward pursuing a more advanced degree at a later time, advancing your current education, seeking out a different career path, or all of the above. In contrast, a bachelor's degree program takes longer to complete because it requires the completion of more courses, offering more advanced and in-depth coverage of a particular field of study. Though it is not necessary to possess an associate degree to pursue a bachelor's, it is necessary to possess a bachelor's degree in order to pursue a graduate degree.
At the graduate level there are master's and doctoral degree programs. A master's degree offers more advanced coverage of topics compared to what can be attained at the undergraduate level, and a bachelor's degree in a related subject area is not necessarily required. Doctoral degrees are typically the highest degree option available in a particular field, with coursework that is designed to be rigorous and thought-provoking so that students can truly work to become experts in their field. CTU requires that applicants possess a master's degree from an accredited institution in a discipline related to their desired online doctoral program concentration.
Admissions Overview
All prospective CTU students must complete an admissions interview with an Admissions Advisor and submit a completed application for admission. No SAT, no GMAT, no GRE, or any other standardized test is required for acceptance into CTU's traditional or online programs.
For undergraduate programs, proof of high school graduation (i.e. diploma, transcripts) or its equivalency (i.e. GED) must be submitted to CTU before the first day of the second quarter or term in the program of study. Once received, CTU will review and confirm the documentation. For master's programs, official transcripts verifying completion of an accredited baccalaureate degree must be submitted.
For Doctor of Management and Doctor of Computer Science programs, official transcripts verifying completion of an accredited master's degree in a discipline related to the CTU doctoral program concentration for which admission is sought must be submitted. For the Doctor of Nursing Practice program, applicants must submit official transcripts verifying completion of an accredited Master of Science in Nursing degree program. For all on-campus/online doctoral programs offered at CTU, applicants must have earned a 3.0 on a 4.0 GPA scale and submit a resume and essay. See the University Catalog for complete details.
Accredited Degree Programs
Earning a degree from an accredited online college program is important. Colorado Technical University is institutionally accredited by the Higher Learning Commission (hlcommission.org) and possesses programmatic accreditations from a number of recognized accrediting organizations.
CTU's Bachelor of Science in Computer Engineering and the Bachelor of Science in Electrical Engineering programs at our Colorado Springs Campus are accredited by the Engineering Accreditation Commission of ABET. The Bachelor of Science in Nursing, Master of Science in Nursing and Doctor of Nursing Practice degree programs at CTU are accredited by the Commission on Collegiate Nursing Education (http://www.ccneaccreditation.org). Our business degree programs are accredited by the Accreditation Council for Business Schools and Programs (ACBSP), and six of our degree programs in project management are accredited by the Global Accreditation Center for Project Management Education Programs (GAC).
CTU's innovative intellipath® learning platform program has won Elearning! Magazine's 2016 Best of Elearning! Adaptive Learning Content award. U.S. News & World Report recently included multiple CTU online degree programs in its 2023 list of Best Online Programs.*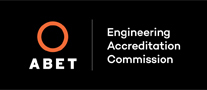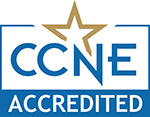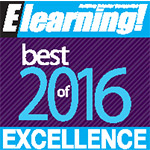 Earn Your Degree Faster Than You May Think
Associate degree programs at CTU require 93 credit-hours and can typically be completed in 24 months, and bachelor's degree programs require 183 credit-hours and can typically be completed in 48 months. Our master's degree programs require 48 credit-hours, and our doctoral programs require 100 credit-hours (plus a dissertation and attendance at two residential symposium events) and can be completed in three years. However, the amount of time it could take to graduate can vary based on a number of factors.
CTU Fast Track™ makes it possible to complete your undergraduate degree up to 30% faster by enabling you to "test out" of classes by passing exams.1 There is no additional cost to take these exams and you are not penalized for those you do not pass. Students can also document and demonstrate how prior non-collegiate experience (typically professional experience) meets the objectives of a particular course within the student's chosen academic program by submitting an Experiential Learning Portfolio in order to earn experiential credit. Additionally, students may qualify to transfer-in up to 75 percent of the credits required to complete an online associate or online bachelor's degree program.2
CTU also offers additional transfer credit opportunities for active and former military members, which can translate military experience into educational credit that can be applied toward a degree program.2 Additionally, professional certifications (e.g., online certificate programs) and/or standardized exams (e.g., AP Exams, CLEP tests, DANTES Subject Standardization Tests) could further reduce number of courses you're required to take in order to complete your degree program.
Ways to Save on Your Degree
Many of the programs that can save you time can also potentially save you money. The more credits you earn through passing CTU Fast Track™ Exams, creating a successful Experiential Learning Portfolio, translating military experience into educational credit, or transferring-in credits from other accredited institutions, the fewer courses you have to take and the less money you need to spend on tuition to earn your degree at our accredited online university.
In addition to the cost savings afforded by these and similar programs, Colorado Technical University offers eligible new and returning students the opportunity to take advantage of various institutional grants and scholarships.5 O4r Net Price Calculator can help you get an idea of what financial aid you may qualify for. You should check out our financial aid page and reach out to one of our Financial Aid Advisors for more details.
Military Students
CTU has a strong appreciation for our military. Whether you're active or retired military, our military specialists are available to walk you through the application process and course selection and will be available to assist you as you pursue your goals. If your military service is winding down, you're probably thinking about the upcoming transition to civilian life. You might be wondering what going back to school will be like, whether you'll have a new career, and if you can use skills you learned in the military in your everyday life. CTU understands how important this transition is, which is why we offer the Military and Veteran Resource Community (M.V.R.C) online tool, which can connect you with numerous educational and professional resources, and make it possible to communicate with other military members and veterans.
Why Choose CTU?
Whether you're a new or returning student, veteran or civilian, or just setting out in life or firmly established, help is available as you navigate your degree program and pursue your online degree. No matter what the driving force may be behind your decision to receive a post-secondary education, by learning more about the different online degrees and online degree programs offered at Colorado Technical University, you've already taken a major first step on the road to earning your degree. With our online, on-campus, and hybrid attendance options, it can be easier than you may have thought possible to fit an education into your schedule. And because it's important that the student experience with online learning be just as effective and offer the same level of support that you'd expect from a traditional learning environment, we provide knowledgeable and experienced faculty, advisors, and career services resources to help make this happen. If you're ready to take the next step toward realizing your educational goals with a Colorado Technical University degree, then we'll be here to provide you with support along the way.
---
1The ability to reduce time in school and/or reduce tuition towards the full cost of a degree program depends on the number of CTU Fast Track™ exams successfully passed. Fast Track program credits are non-transferable. Not all programs are eligible for possible 30% reduction in time and money. Courses eligible are subject to change. Students should not rely on potential Fast Track savings or eligibility when making an enrollment decision.
2 Transfer credit is evaluated on an individual basis. Not all credits are eligible to transfer. See the University Catalog for transfer credit policies.
3 intellipath® is not available for all courses.
4 Financial aid is available for those who qualify. University grants or scholarships are based on established criteria as published in the University Catalog and are awarded after verification that the conditions of eligibility have been met.
Program details are provided lower on the page.
Get More Details
Complete the form and:
An admissions advisor will contact you shortly

Get scholarship and financial aid information
Learn about specific degree programs