Classes start April 2, 2019!
Get It With Our Mobile App. CTU Mobile.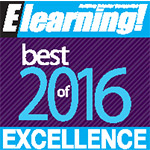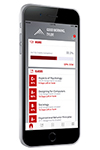 Eduventures named Colorado Technical University™ a 2016 Innovation Award winner for its mobile app, CTU Mobile, and creative use of technology to help improve student outcomes.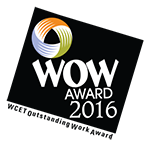 Colorado Technical University is a 2016 WOW award recipient for CTU Mobile, recognized by WCET as technology-based solution shown to have impact on student success.

CTU Mobile – 2016 Appy Awards Finalist, Best App for Education
Colorado Technical University gives you the option to pursue your degree with the help of our mobile app from the palm of your hand.
Check assignments while waiting in line at the grocery store.
Participate in live chats from a bus.
Send emails to faculty members while getting a haircut.
Review discussion boards at your child's soccer game.
Track academic progress from a treadmill.
CTU Mobile offers a secure, convenient way to pursue your education with the help of your smartphone or tablet. Anytime. Anywhere. Enjoy the freedom and flexibility to achieve the success you want within the demands of your busy life.
Choose when, where, and how to make the most of the minutes in your day. CTU Mobile makes it easy for you to keep up with classes, get homework done, stay connected with timely notifications, and manage your education on the go.
By providing access through your mobile device, CTU gives you one more way to take control of your education.