Flexible Online Degree Programs
CTU Online® degree programs are offered in a wide array of subject areas and concentrations and can be taken fully online or as part of a hybrid program. We offer 80 undergraduate and graduate online degree options at every level—from associate to doctorate—which means that finding a program to match your needs could be just around the corner. Our industry-relevant, flexible online courses may be able to offer the level of scheduling freedom you need to develop your skills, fuel your interests, and pursue your educational goals without having to press pause on your busy life.
CTU's Online Degree Program Benefits
Below are some of the benefits of enrolling in one of CTU's online degree programs:
Our convenient and flexible online degree programs are built to fit around your schedule, not the other way around
CTU's intellipath® learning tool can help provide a more personalized learning experience by recognizing what you already know and anticipating what you're ready to learn—so you can focus on something new1
CTU Fast Track™ Exams—a series of mini modules designed to test your knowledge of key course objectives—could allow you to earn course credit for what you already know2
CTU Mobile provides a secure and convenient way to pursue your degree anytime, anywhere there is a wifi or cellular connection—access assignments and add them to your calendar, use our online library, listen to live chats, read discussion boards, receive push notifications, and track your academic progress, all while on-the-go
Transfer-in up to 75% of the program credits required to complete your online degree program3
Our Master's Advantage™ and Doctoral Advantage programs may allow qualifying students to substitute two courses in their current level of study (i.e., bachelor's or master's) for two higher level courses (i.e., master's or doctoral)
Active Duty, Guard, and Reserve members may be eligible for a variety of military education benefits that could help pay for online college degree courses as well as textbooks
Career-search resources, tools, and networking opportunities, plus Student Success Coaches who are available to offer advice and guidance to both students and alumni
With CTU's Virtual Classroom you're never more than a few clicks away from where you want to be. You can view the latest class announcements for your online course, create to-do lists, keep track of lectures, view assignments and your personal bookshelf, track your grades, communicate with classmates, and more.
Our Online Degree Programs
The degree programs at CTU are taught by faculty who have real-world experience in what they teach and who are in-the-know regarding current trends in their respective fields. We offer flexible online degree courses in a number of areas of study, many of which offer an option to concentrate in a specific field.
Business & Management Online Degree Programs
Accounting degree programs are offered at the associate and bachelor's levels. Online courses may include corporate accounting, taxation, management fundamentals, governmental and not-for-profit accounting, international financial reporting, and auditing.
Business administration degree programs can be sought at the associate, bachelor's, and master's levels, and our Master of Business Administration is conveniently offered as a 1-year online degree program. Our online BBA program offers 14 concentrations plus a general track option, and our MBA program offers 12 concentrations plus a general track option. Courses may include accounting, advertising and public relations, project risk management, nonprofit organizations and public policy, and business law, among many others, depending upon which concentration you choose.
Management degree programs are offered at every degree level at CTU, from associate to doctoral. A management degree could help you work to develop skills and knowledge to more effectively oversee projects and people and to work toward successfully meeting or exceeding business objectives. Depending upon the concentration, students may cover topics in security compliance, business continuity and disaster recovery planning, loss prevention, human resources management, and homeland security strategy and policy, among others.
Our online bachelor's degree program in psychology is offered as a general track program, or you can choose to concentrate in either consumer behavior or organizational behavior. Courses may include managerial psychology, analytical reasoning and presentation of data, group dynamics, abnormal psychology in the workplace, psychology of health and well-being in the workplace, and more.
Engineering & Computer Science Online Degree Programs
Computer science online degree programs are offered at the bachelor's, master's, and doctoral levels. Students could explore how to analyze complex computing problems, apply computer science theory, and utilize critical-thinking skills to produce and evaluate computing-based solutions. You may choose from among two concentrations or the general track at the bachelor's level, three concentrations and a general track at the master's level, and from two concentrations or the general track at the doctoral level. Online classes may include coverage of various programming languages (Python, SQL, Java, C++), machine learning, ethical hacking, software design, and quantitative and qualitative research methods, to name just a few.
Healthcare Online Degree Programs
We offer a fully online associate degree program in health administration services, as well as online bachelor's and online master's degree in healthcare management, which can be taken fully online or as hybrid programs. Both our Bachelor and Master of Science in Healthcare Management programs can be taken as a general track or with a concentration in informatics, and both are designed to develop students' leadership skills and knowledge of the healthcare industry. Reimbursement strategies, the changing legislative and regulatory environment, and issues relating to the cost, quality, and access to healthcare are some of the topics that may be covered.
Information Technology Online Degree Programs
We offer online bachelor's degree programs in information technology. Core courses include but are not limited to coverage of security risk, computer forensics, security compliance, and vulnerability assessment and management. Electives differ depending upon the concentration chosen, but both include coverage of C++, Python, and UNIX and require students to select two CSS, CS, or IT courses that are not specifically laid out in the online degree requirements. Designed in accordance with standards set by CompTIA, the cyber security online classes may help students prepare for the exams required to earn CompTIA Security+ and Network+ badges.
Our information technology online degree programs are offered at the bachelor's and master's levels. The online bachelor's degree program covers key industry topics such as programming, systems administration, security, architecture, databases, and ethics, and is offered in six concentrations and a general track. The master's program covers topics including strategic management, network infrastructure management, enterprise system architecture, and systems security management, among others, and is offered in three concentrations plus a general track.
Nursing Online Degree Programs
Nursing degree programs can be pursued at the bachelor's, master's, and doctoral levels at CTU. Students must already be licensed RNs in order to pursue a BSN, and the undergraduate curriculum is designed to enable students to acquire knowledge and skills that can help expand their practice options and manage change in a complex and diverse nursing care environment. Our master's program in nursing is offered in three concentration options.
Our nursing practice doctoral degree program can help students prepare for advanced positions in systems leadership and administration and instruct them on methods of applying evidence to improve healthcare outcomes. Like our other nursing online programs, students in our doctoral program must be licenses as a Registered Nurse.
Project Management Online Degree Programs
The Bachelor of Science in Project Management program's online curriculum aims to help students understand how leadership influences project team and stakeholder engagement, provide instruction on applying Best Practices to accomplish project goals per the PMBOK® Guide, and identify and analyze project scopes to meet client expectations. Courses covered in this accredited online degree program include contracts and procurement, human resources within PM, project management tools, and a project management capstone course, among others.
Criminal Justice Online Degree Programs
Our criminal justice online degree programs are offered at the bachelor's and master's levels by CTU's College of Security Studies. Undergraduate students can concentrate in human services, or opt for the general track. Current criminal justice professionals may be drawn to our online master's degree program, offered in a general track or with a concentration in homeland security, in which they'll have the opportunity to explore current legal, policy, and social trends relevant to the field.
Online Degree Programs Admissions Overview
No SAT, no GMAT, no GRE, or any other standardized test is required for acceptance into CTU's online programs. All prospective CTU students must complete an admissions interview with an Admissions Advisor and submit a completed application. See the University Catalog for complete details.
For undergraduate programs, proof of high school graduation (i.e., diploma, transcripts) or its equivalent (i.e., GED) must be submitted to CTU before the first day of the second quarter or term in the program of study. Once received, CTU will review and confirm the documentation. For master's programs, official transcripts verifying completion of an accredited baccalaureate degree program must be submitted. For Doctor of Management or Computer Science programs, official transcripts verifying completion of an accredited master's degree in a discipline related to the CTU doctoral program concentration for which admission is sought must be submitted. For the Doctor of Nursing Practice program, applicants must submit official transcripts verifying completion of an accredited Master of Science in Nursing degree program. For all online doctoral programs offered at CTU, applicants must have earned a 3.0 on a 4.0 GPA scale and submit a resume and essay.
Accredited Online Degree Programs
Not all online universities are created equal because not all schools offer accredited online degree programs. Accreditation can be an important consideration, since it may be required by your field of study or career path, and it can also affect eligibility for financial aid.
Colorado Technical University is institutionally accredited by the Higher Learning Commission (hlcommission.org). CTU's Bachelor of Science in Computer Engineering and the Bachelor of Science in Electrical Engineering programs at our Colorado Springs Campus are accredited by the Engineering Accreditation Commission of ABET. The Bachelor of Science in Nursing, Master of Science in Nursing, and Doctor of Nursing Practice degree programs at Colorado Technical University are accredited by the Commission on Collegiate Nursing Education (http://www.ccneaccreditation.org). Our business degree programs are accredited by the Accreditation Council for Business Schools and Programs (ACBSP), and six of our degree programs in project management are accredited by the Global Accreditation Center for Project Management Education Programs (GAC).
U.S. News & World Report has named Colorado Technical University's online degree programs to nine of its 2023 Best Online Programs lists.* The Department of Homeland Security and the National Security Agency have recognized Colorado Technical University as a National Center of Academic Excellence in Cyber Defense (CAE - CD). The CTU Bachelor of Science in Computer Science program with a concentration in Cybersecurity Engineering was validated thereby to map to the DHS/NSA cybersecurity knowledge unites. This recognition and certification is valid through 2027. In 2020, the University received the Tier One Global MBA and Tier One Global Online MBA rankings, and in 2017 received Tier One North American MBA School and Top Ten Global Online MBA School rankings from CEO Magazine.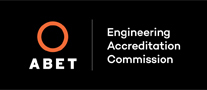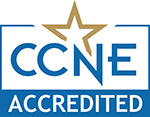 Earn Your Degree in Less Time
Associate degree programs at CTU can typically be completed in 24 months, and bachelor's degree programs can typically be completed in 48. Our master's degree programs can typically be completed in 18 months, and doctoral programs in three years.
CTU offers transfer credit programs for active and former military members and their families. These military credit programs can help convert military experience into educational credit that counts toward completion of a degree program. Professional certifications (e.g., online certificate programs) and/or standardized exams (e.g., AP Exams, CLEP tests, DANTES Subject Standardization Tests) may further reduce the number of courses required to earn your degree.
Offered at no additional charge, CTU Fast Track™ Exams are structured to help you demonstrate proficiency in core subjects, reducing the cost of your program and the time it takes to complete your degree by as much as 30%.2 Students can also submit an Experiential Learning Portfolio to potentially earn life or work experience credit toward their degree. ELPs document and demonstrate how prior non-collegiate experience meets the objectives of a particular course within the student's selected academic program. Additionally, CTU accepts the transfer-in of up to 75% of the credits needed to complete a given undergraduate online degree program.3
Ways to Save on Your Online Degree Program
Many of the programs that can save you time can also help you save on tuition. The more credits you earn by passing CTU Fast Track™ Exams, creating a successful Experiential Learning Portfolio, converting military experience into educational credits, or transferring-in credits from other accredited colleges and universities, the fewer courses you may have to take and the less money you may need to spend to complete your online degree program. Additional CTU financial aid resources include:5
Tuition and Graduation Date Calculator: See how Fast Track exams, transfer credits, or a military affiliation may affect your total tuition and graduation date
Net Price Calculator: In just a few minutes, you can get an estimate of the cost to attend CTU, including tuition, fees, other expenses, and possible grant aid
Scholarships and Grants: Learn how new and returning students who meet eligibility criteria can take advantage of a number of institutional grants and scholarships
Why Choose CTU?
CTU's online classes are full of people just like you: stay-at-home parents, mid-level managers, busy executives, empty nesters, single parents, budding entrepreneurs. Here, students come from all walks of life to learn and improve their lives through education. We understand that our online students lead busy lives and have important financial and personal responsibilities. It can be difficult at times to keep up with life and with the requirements for online college courses or graduate courses. That's why we offer flexible course options, tools to help you graduate faster and/or at a potentially lower cost, career service resources to help you apply for internships or jobs, and faculty with real-world experience who can give you additional attention if you request it. And once you graduate from CTU, you automatically become a member of our collaborative and supportive Alumni Association, because we understand that the relationships forged with professors, CTU staff, and fellow students should not end after graduation.
---
1 intellipath® is not available for all courses.
2 The ability to reduce time in school and/or reduce tuition towards the full cost of a degree program depends on the number of CTU Fast Track™ exams successfully passed. Fast Track program credits are non-transferable. Not all programs are eligible for possible 30% reduction in time and money. Courses eligible are subject to change. Students should not rely on potential Fast Track savings or eligibility when making an enrollment decision.
3 Transfer credit is evaluated on an individual basis. Not all credits are eligible to transfer. See the University Catalog for transfer credit policies.
4 CTU cannot guarantee that graduates of these programs will be eligible to take third party certification examinations. Certification requirements for taking and passing these exams are controlled by outside entities and are subject to change without notice to CTU.
5 Financial aid is available for those who qualify. University grants or scholarships are based on established criteria as published in the University's catalog and are awarded after verification that the conditions of eligibility have been met.

CTU Virtual Classroom
Colorado Technical University has adopted industry-relevant technology and incorporated them into the ways you can:
Access upcoming and archived lectures (live chats)
Interact with instructors and classmates
Track assignments and grades
Access course materials
It's all pretty amazing, and it's better to experience it than simply read about it, so we invite you to experience our Virtual Classroom tour.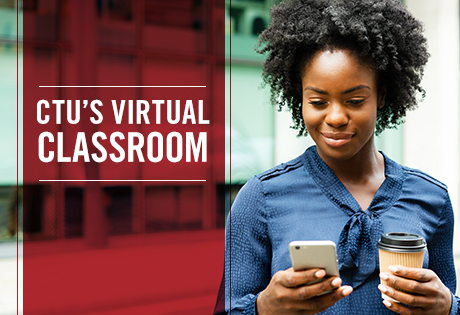 Benefits of an Online Program
Maintain a work, life, education balance
Tailor your education with flexible learning options
Connect to courses anywhere you have internet
Industry relevant curriculum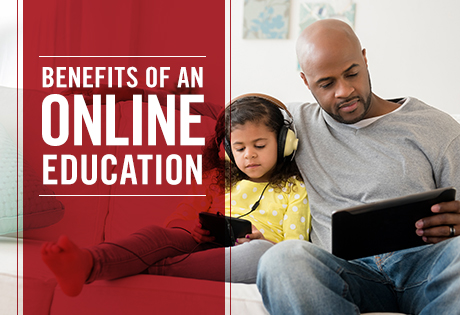 CTU Ranks for Best Online Programs
U.S. News & World Report has named Colorado Technical University online degree programs to eight of its 2023 Best Online Programs lists:*
Best Online Bachelor's Programs
Best Online Bachelor's Programs for Veterans
Best Online Bachelor's in Business Programs
Best Online MBA Programs
Best Online Master's in Business Programs - Excluding MBA
Best Online Master's in Criminal Justice Programs
Best Online Master's in Computer Information Technology Programs
Best Online Master's in Nursing Programs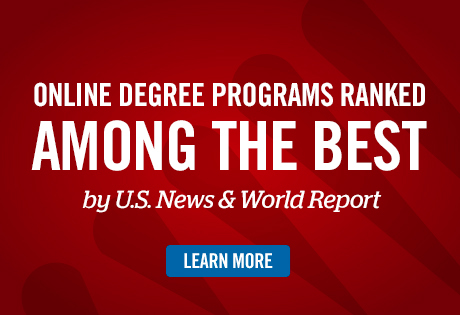 Student Admissions Process
The admissions process can seem daunting, but at CTU we provide you with helpful instructions and guidance to help you to the next level.
Learn More
Prior Learning Assessment
You've worked hard in your past courses at other institutions. CTU will work with you to help transfer your credits toward the completion of a degree.
Learn More
Access Your Courses Anywhere
Access your course information, grades, assignments, student finance and accounts, on any device.
CTU Mobile App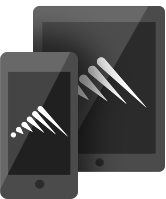 Interactive Learning
Engage with interactive discussion boards and dynamic presentations and correspond with instructors and peers to further enhance your online learning.
Tour Our Platform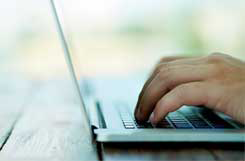 Net Price Calculator
We have created an easy-to-use calculator that can help you get a quick estimate of the financial aid you may be eligible to receive based on your unique circumstances.
Keeping Your Education Affordable
Colorado Technical University strives to make it as affordable as possible for you to achieve your academic goals.
Visit our Financial Aid section for more information.
Professional Learning Model
The CTU PLM™ places students in the active role of collaborative problem-solvers and project initiators, engaging you in complex, real-world situations and challenging you to organize, research and solve problems.
Program details are provided lower on the page.
Get More Details
Complete the form and:
An admissions advisor will contact you shortly

Get scholarship and financial aid information
Learn about specific degree programs