Classes start November 13, 2018!
Keeping Your Education Affordable
The true cost of a college education is an important consideration and we want to make sure you're comfortable with knowing what options you have available to you. Colorado Technical University strives to make it as affordable as possible to achieve your academic goals.
To better understand the options available, we highlighted a few of our key programs and policies we have to help you manage the cost of your education.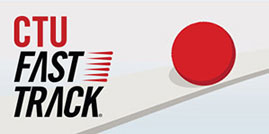 Fast Track™
Our innovative self-testing program may be able to help you save up to 30% on tuition and complete your studies up to 30% faster, depending on the number of Fast Track exams successfully passed.1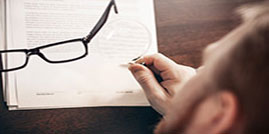 No Surprises.
Unlike many universities. CTU includes the cost of all books and fees in our published tuition.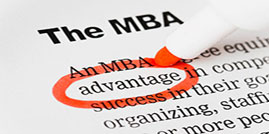 CTU's Master's & Doctoral Advantage™
If you are enrolled in a CTU Bachelor's or Master's degree program, you have the option of substituting two courses at the next level of study to get a head start on your Master's or Doctoral degree.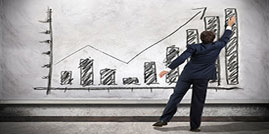 Your Long-Term Earnings Potential
The more you know, the farther you may be able to go! According to the Bureau of Labor Statistics, the level of education attained is directly related to lower rates of unemployment and greater median weekly earnings.2
Net price calculator

This easy-to-use calculator can help you get a quick estimate of financial aid..
Learn More
Scholarship & Grants

CTU's Lifelong Learning Grant may provide up to $2,000 to help you achieve your educational goals.
Learn More
Affordability

We strive to make it as affordable as possible to achieve your academic goals.
Learn More
Documents & Resources

We realize that when you're preparing to apply for admission, information helps.
Learn More
---
1. The ability to reduce time in school and/or reduce tuition depends on the number of Fast Track™ tests successfully passed. Fast Track™ program credits are unlikely to transfer. Not all programs are eligible for possible 30% reduction in time and money. Courses eligible subject to change.
2. http://www.bls.gov/emp/ep_chart_001.htm accessed 11.6.17