Program details are provided lower on the page.
Classes start January 2, 2024 *
*Start dates may vary by program and location.
About Colorado Technical University
Welcome from the President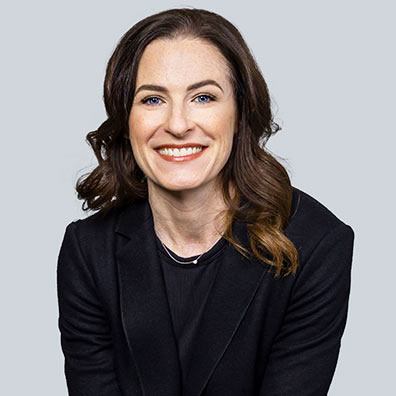 As president of Colorado Technical University, I am very proud to be part of an institution of higher learning focused on serving a diverse student population through innovative technology.
CTU offers you choices in the type of education you receive – and how, when and where you pursue your degree. We are dedicated to providing excellence, innovation and flexibility in education and lifelong learning options, from the Associate to the Doctoral level.
In a technology-driven world, it's imperative that our students are exposed to advanced technology. At CTU we embrace new technology and use it in innovative ways to enhance your learning experience. We offer you the advantage of connectivity, interactivity, and freedom of choice. From multiple classroom delivery options and mobile access to your coursework to social networking, you can engage in a true university experience whether you study on campus, online or a combination of both.
At CTU, we believe strongly in the importance of guidance and mentoring relationships that foster growth and motivate students to meet new challenges by helping them build their skills, knowledge and confidence. Our faculty, student advisors, career services resources and tools and support staff are focused on individual student satisfaction and success.
CTU is committed to your ongoing personal discovery and professional achievement, whether you join us at the Associate, Bachelor's, Master's or Doctoral level. With the option to pursue your degree full-time or part-time, on campus or online, CTU offers an opportunity to advance your education while respecting your lifestyle.
Welcome to Colorado Technical University.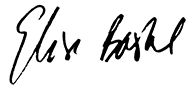 Elise Baskel
President
Our Mission Statement
Colorado Technical University's mission is to provide industry-relevant higher education to a diverse student population through innovative technology and experienced faculty, enabling the pursuit of personal and professional goals.

Values
Professionalism
Execution
Gratitude
Continuous Improvement
Urgency
.
Integrity Statement
Colorado Technical University (CTU) is committed to acting with integrity in everything we do. Integrity at CTU is both an individual and collaborative accountability shared by our global community of students, faculty, and staff. We understand that fostering a foundation of integrity requires every community member to act ethically. We recognize that fostering such an environment involves respecting stakeholders' varied positions toward alignment of the University mission.
We demonstrate integrity with:
Accountability — Doing the right thing taking ownership of our actions.
Courage — Encouraging individuals within the CTU Community to speak up, take action, and foster safe spaces to express ideas.
Fairness — Ensuring similar situations yield similar results, understanding that being fair means an intentional effort toward treating everyone with respect, dignity, and inclusivity.
Honesty — By using truthful communication and actions, we build trust when we are consistent in what we say and do.
Respect — We value all members of the CTU community and their diverse perspectives. Treating everyone with courtesy and consideration for not only each other but also each other's ideas.
Diversity, Equity and Inclusion
Colorado Technical University (CTU) values the individual experiences and perspectives of all students, staff, and faculty, understanding that an inclusive education supports and encourages open-mindedness, personal reflection, and the motivation to contribute to a just society. We strive to continually recognize and address the diverse strengths and challenges of our student population. Our focus and commitment is continuing our progress in creating a diverse, equitable, and inclusive environment.