Program details are provided lower on the page.
Classes start May 24, 2022!
You're Ready to Invest in Your Education. We're Here to Help.
We're committed to assisting you in developing a financial plan to help achieve your educational goals. Our Financial Aid Advisors can assist you in exploring a variety of options, including federal and state loans, scholarships, grants*, work-study programs, private loans, payment plans and tuition reimbursement.
Due to varying state regulations, CTU's policies and procedures regarding tuition and financial aid may differ between our ground campuses and online degree programs. View Tuition Documents and University Catalog Resources.
Questions about Financial Aid? We're here to help.
Tuition Calculator

We strive to make it as affordable as possible to achieve your academic goals.
Learn More
Net price calculator

This easy-to-use calculator can help you get a quick estimate of financial aid you may qualify for.
Learn More
Scholarship & Grants

The opportunity to take advantage of a number of institutional grants and scholarships.
Learn More
Documents & Resources

We realize that when you're preparing to apply for admission, information helps.
Learn More
CTU no longer participates in the Federal Perkins Loan program.
Financing Options for Your Education
Financial Aid Tools
To help you plan an education budget and to determine how much financial aid you may qualify for, CTU has suggested links to some handy calculators.
Learn More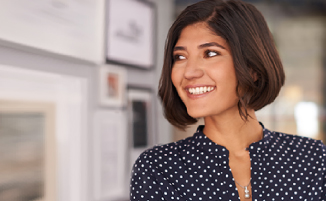 How to Apply for Financial Aid
CTU wants to make applying for financial aid as painless as possible so we have provided information on how to apply. Students are strongly encouraged to apply for financial aid as early as possible in order to allow sufficient time for application processing.
Learn More