Program details are provided lower on the page.
Classes start October 26, 2021!
Transfer Students
Colorado Technical University welcomes transfer students from all walks of life—your personal experiences and unique academic journeys help form the fabric of our diverse educational community. And whether you're currently enrolled elsewhere and are considering transferring colleges, or it's been a while since you've been a college student, we understand that researching and navigating university transfer requirements may sometimes feel a bit overwhelming—but we're here to help. Our Transfer Student FAQs page and College Credit Transfer Guide are designed to provide useful information regarding the admissions process for transfer students, while CTU Admissions Advisors are ready to help you make sense of transfer student requirements and answer any other admissions-related questions you may have, including how to submit official college transcripts, how to transfer-in college credits,1 and how to learn more about potential financial aid2 for transfer students.
Admissions Process Overview
CTU's student transfer application process is as easy as 1, 2, 3. To get started, you'll need to:
Reach out to an Admissions Advisor.
Complete and submit a CTU application online.
Submit required documentation (e.g., high school transcripts, college transcripts, official scores on optional standardized assessments, etc.). Note that required documentation varies by degree program:

Undergraduate Programs:
At Colorado Technical University, no SAT, no GMAT, no GRE, or other standardized assessment is required as part of the admissions process. However, proof of high school graduation (i.e., high school diploma and transcripts) or high school equivalency (i.e., GED) must be submitted to CTU for evaluation before the first day of the second quarter or term in the program of study. Transfer students are also required to submit official college transcripts in order to have previous college-level courses evaluated for transfer credit.1,br

Graduate Programs:
Students must submit official college transcripts verifying completion of an accredited baccalaureate degree program. Official graduate transcripts must also be submitted in order to have transfer students' previous graduate-level courses evaluated for transfer credit. Transfer credit at the master's level may be permitted at the discretion of the Academic Affairs and Prior Learning Assessment Departments. Transfer credit at the doctoral level may be applied to the program at the discretion of the appropriate senior academic official.1 Doctoral program candidates must have earned a 3.0 on a 4.0 GPA scale in their master's program and must also submit a resume and essay.

Additional Requirements for Doctor of Management & Doctor of Computer Science Programs:
Official transcripts verifying completion of an accredited master's degree program in a discipline related to the CTU doctoral program concentration for which admission is sought must be submitted in addition to any doctoral course transcripts.

Additional Requirements for Doctor of Nursing Practice Program:
Applicants must submit official transcripts verifying completion of an accredited Master of Science in Nursing degree program.

See the University Catalog for complete details.
Other Ways to Earn College Credit
Transfer students may be able to save even more time and money by taking advantage of other CTU credit programs that offer the opportunity to earn college credit for life and work experience. CTU Fast Track™ exams,3 Experiential Learning Portfolios (ELPs), military experience, work experience, and other relevant life experience may qualify you to earn credit toward your chosen degree program—on top of the college credits you may be able to transfer-in from other accredited post-secondary institutions.1
Financial Aid
In addition to the cost savings student transfers could realize through the types of qualifying work and life experience listed above, Colorado Technical University offers various institutional grants and scholarships.2 We recommend reaching out to one of our Financial Aid Advisors—but first, check out CTU's financial aid page, which can provide further detail about these and other sources of financial aid as well as connect you with handy resources, such as the Net Price Calculator and Tuition & Graduation Date Calculator.
Ready to Take the Next Step?
If you're thinking about transferring colleges, CTU's flexible and convenient online and on-campus degree program offerings could be just what you're looking for.
If you like what you see, take the next step and contact us—our admissions team is ready to help answer all your questions about transfer requirements, the admissions process, and more.
1. Transfer credit is evaluated on an individual basis. Not all credits are eligible to transfer. See the University Catalog for transfer credit policies.
2. Financial aid is available for those who qualify. University grants or scholarships are based on established criteria as published in the University Catalog and are awarded after verification that the conditions of eligibility have been met.
3. The ability to reduce time in school and/or reduce tuition depends on the number of CTU Fast Track™ exams successfully passed. Fast Track program credits are unlikely to transfer. Not all programs are eligible for possible reduction in time and money. Courses eligible subject to change.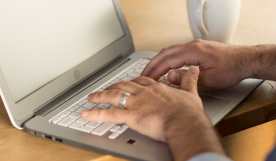 Student Admissions Process
It's easy for transfer students to apply online at CTU.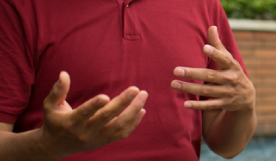 Transfer Student FAQs
CTU's Transfer Student FAQs page aims to answer some of the more common admissions process questions.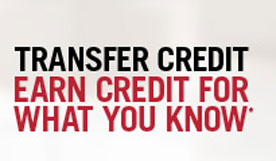 CTU College Credit Transfer Guide
This guide contains information about CTU's transfer credit policies and how we evaluate and apply previously earned credit.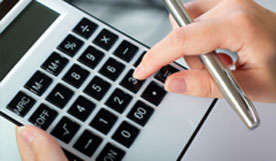 Transfer Student Financial Aid & Tuition
CTU participates in a variety of federal and state financial aid programs that can assist students with educational expenses including tuition, books, and housing.