Engineering & Computer Science
Engineering and Computer Science Degree Programs
Colorado Technical University offers traditional and online computer science degree and engineering degree programs at the undergraduate and graduate levels. We offer 14 program options within this area of study, and our online engineering and computer science degree programs are specially designed to provide the flexibility you may be looking for so that you can pursue your academic goals without disrupting your entire life. Whether you're already working in or would like to pursue a career path in this rapidly growing sector,1 earning a degree in computer science and engineering could be a big step on the path toward achieving your goals.
Program details are provided lower on the page.
Get More Details
Complete the form and:
An admissions advisor will contact you shortly

Get scholarship and financial aid information
Learn about specific degree programs
ABET
The Bachelor of Science in Computer Engineering, offered at the Colorado Springs campus and the Virtual Campus, and the Bachelor of Science in Electrical Engineering, offered at the Colorado Springs Campus, are accredited by the Engineering Accreditation Commission of ABET, ABET.
7% Employment Growth
The U.S. Bureau of Labor Statistics projects 7% job growth for computer systems analysts between 2019 and 2029*
CTU's Mobile App
Education that's as mobile as you are. Learn more.
Thank you for visiting the Engineering and Computer Science web pages at Colorado Technical University (CTU). In particular, I would like to extend a warm welcome to prospective engineering and computer science students, parents, and others who have shown an interest in our programs. It is my hope that you will find CTU's engineering and computer science degree programs both challenging and rewarding. These programs are offered primarily at our Colorado Springs campus with some degrees offered in Denver and online.
Our focus at CTU is on learning, and the staff and faculty are devoted to helping each student achieve his/her program goals leading to opportunities in high-skill engineering and computer science professions. These degrees are designed with industry input from our computer science advisory board, so that the knowledge and skills a graduate could obtain are industry relevant.
I would like to encourage you to browse our website in more depth – meet the faculty, peruse degree program details and get caught up on what our students and faculty are doing. If you have any questions about our engineering or computer science programs at CTU, please do not hesitate to email me at yqu@coloradotech.edu. I look forward to meeting you.
Sincerely,
Yanzhen Qu, PhD
Dean, Computer Science
Mazen Alkhatib | Lead Faculty
Anastasia Biggs | Lead Faculty
Howard Evans | Lead Faculty
Derek Sedlack | Lead Faculty
Brent Wilson | Lead Faculty
The goal of the Computer Science Advisory Board is to keep CTU abreast of emerging trends in the educational needs of the industry. Additionally, the advisory board provides guidance on program outcomes, curriculum, labs and program-related technology. Most importantly, CTU's Computer Science Board members take the information they have gathered and ensure that CTU's curricula pertaining to computer science degrees stays industry-current. The board that works to ensure our degrees have quality and current courses includes:
Benefits of CTU's Online Degree Programs
Convenient and flexible attendance options for a number of our engineering and computer science degree programs, so that you can make lectures fit your schedule (and not the other way around)
CTU Mobile and CTU's Virtual Classroom allow you to access coursework, grades, live chats, discussion boards, our virtual library, and more, wherever you're connected to the Internet
Courses are taught by knowledgeable faculty, many with real-world professional experience in the fields they teach
CTU accepts the transferring-in of up to 75% of the credits needed to complete our various degree programs2
CTU's proprietary intellipath® learning tool, which can help identify what you already know so that you can focus your studies on something new,3 and CTU Fast Track™ exams, which make it possible to earn course credit for what you already know4
CTU Fast Track™ exams, which make it possible to earn course credit for what you already know, could enable you to graduate up to 30% faster4
Military education benefits, such as a reduced tuition rate and conversion of military experience into course credit,2 may be available to eligible active military and veterans
Current students and alumni have access to career-search resources, networking opportunities, and Student Success Coaches, who are available to offer guidance and advice regarding career search matters
Computer Science Degree Programs
CTU offers computer science degrees at the bachelor's, master's, and doctoral levels.
We offer an on-campus/online bachelor's in computer science program for those who choose the general track or the concentration in cybersecurity engineering, while concentrations in data science and software engineering are available online only. Core courses include coverage of programming languages (Python, SQL, Java, C++), fundamentals of data structures, foundations of big data analytics, and more, while electives vary based upon the concentration chosen.
We offer a fully online master's in computer science concentration in cybersecurity engineering. The concentration in software engineering and the general track are available to be taken in on-campus or online formats. Core courses for both on-campus and online computer science master's degree programs include coverage of design and analysis of algorithms, computer networking, modern operating systems, and more, plus five elective courses.
You could earn a doctorate in computer science in one of three fully online areas of focus—a concentration in big data analytics or cybersecurity and information assurance, or a general track. This doctoral program's objective is to teach students how to support computer science strategy and technology in changing environments and apply computer science theories and skills in support of organizational missions.
Computer Engineering Degree Programs
Those considering a computer science degree may also be considering a degree in computer engineering. Hardware engineering, computer network architecture, and network and computer systems administration are just a few of the fields in which a degree in computer engineering is desirable (most entry-level computer hardware engineers possess a bachelor's in computer engineering, although a degree in electrical engineering or computer science is generally acceptable as well).6 CTU's accredited Bachelor of Science in Computer Engineering program is available at our Colorado Springs campus. Core courses cover a range of industry-relevant topics, including C++, UNIX, circuit analysis, digital design, product design, and operating systems.
On-Campus Programs in Electronics Technology & Electrical Engineering
In addition to our robust online computer science degree and engineering degree program options, CTU offers the following traditional on-campus programs in electronics technology and electrical engineering at our Colorado Springs campus:
Electronics Technology
Our Associate of Science in Electronics Technology program is designed to teach students how to "think like an engineer." In addition to the program's core—which includes coverage of computer architecture, circuit analysis, electronic design, embedded microcontrollers, and introductions to engineering and website development—students have the opportunity to develop project-management, decision-making, and problem-solving skills that are applicable to a range of industries. The electronics technology associate degree curriculum aligns with the first two years of both the Bachelor of Science in Electrical Engineering and Bachelor of Science in Computer Engineering programs, giving students in this associate degree program the option to seamlessly continue their education at CTU in pursuit of a more advanced undergraduate degree.
Electrical Engineering
Electrical engineers are involved in designing electrical systems for aircraft and automobiles, and in the design and oversight of the manufacture of electric motors, radar and navigation systems, communications systems, and power generation equipment.7 For those interested in modern electrical engineering practice, our accredited Bachelor of Science in Electrical Engineering program is built to teach students the techniques, skills, and tools required by the field. Core courses include Circuit Analysis I & II, Advanced Engineering Mathematics, Programming with C++, CMOS Design, Electronic Design I & II, Electromagnetics, Solid State Physics, and more, plus two elective courses.
Online Degree Programs—Admissions Overview
Prospective CTU students must complete an admissions interview with an Admissions Advisor and submit a completed application, but no SAT, no GMAT, no GRE, or any other standardized test is a prerequisite for our degree programs.
Additional admission requirements vary by program type. For undergraduate programs, proof of high school graduation (i.e., diploma, transcripts) or its equivalency (i.e., GED) must be provided to CTU. For our master's degree in computer science program, official transcripts verifying completion of an accredited baccalaureate degree program in a related discipline must be submitted. For those pursuing a doctorate in computer science, submission of official transcripts verifying completion of an accredited master's degree in computer science program or a related discipline is required. Further, doctoral degree applicants must have earned a 3.0 GPA (on a 4.0 scale) in their master's program and are required to submit a resume and brief essay. See the University Catalog for complete admissions details for all programs.
Accredited Online Degree Programs
Colorado Technical University's Bachelor of Science in Computer Engineering and Bachelor of Science in Electrical Engineering programs—available at our Colorado Springs campus—are accredited by the Engineering Accreditation Commission of ABET, www.abet.org. Colorado Technical University is institutionally accredited by the Higher Learning Commission (hlcommission.org).
In 2023, CTU was ranked among the Best Online Master's in Computer Information Technology Programs list by U.S. News & World Report.*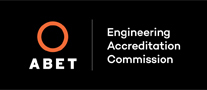 Programs to Help You Graduate Sooner
Typical program lengths at CTU are 24 months for an associate degree, 48 months for a bachelor's degree, 18 months for a master's degree, and three years for a doctoral degree. However, there are a number of factors that can affect overall program length, including:
Save on Tuition and Fees
The more credits you can apply to your program by passing CTU Fast Track™ exams, creating a successful Experiential Learning Portfolio, converting your military training and experience into course credits, or transferring-in credits from other accredited colleges and universities, the fewer courses you may have to take and the less money you may need to spend. And because CTU is a military-centric university, a reduced tuition rate for active and former military members and their spouses is also available.
Additional CTU financial aid tools and resources include:
Scholarships and Grants: Learn how new and returning students who meet eligibility criteria can take advantage of institutional grants and scholarships to help them save on out-of-pocket costs
Tuition and Graduation Date Calculator: This tool can show you how CTU Fast Track™ exams, transfer credits, or military affiliation may affect your total tuition and graduation date
Why Choose CTU for Computer Science and Engineering?
If you've been considering a computer science or engineering degree but are on the fence because you're afraid of the impact that going back to school could have on your life, you're not alone. That's why we offer so many online options—because we understand that busy people need to structure classes around their busy lives instead of restructuring their busy lives around their classes. And at CTU, participating in lectures remotely, on your own time, doesn't mean that you must sacrifice having a supportive network of faculty and fellow students. Our award-winning, proprietary online tools9 can help keep you engaged with your classwork and classmates, and our faculty and staff are able to provide you with assistance when requested. If you're ready to restart your academic journey, take the next step and become part of the CTU community.
---
1 Bureau of Labor Statistics, U.S. Department of Labor, Occupational Outlook Handbook, "Computer and Information Technology Occupations," https://www.bls.gov/ooh/computer-and-information-technology/home.htm (last visited 2/11/2020). This data represents national figures and is not based on school-specific information. Conditions in your area may vary.
2 Transfer credit is evaluated on an individual basis. Not all credits are eligible to transfer. See the University Catalog for transfer credit policies.
3 intellipath® is not available for all courses.
4 The ability to reduce time in school and/or reduce tuition towards the full cost of a degree program depends on the number of CTU Fast Track™ exams successfully passed. Fast Track program credits are non-transferable. Not all programs are eligible for possible 30% reduction in time and money. Courses eligible are subject to change. Students should not rely on potential Fast Track savings or eligibility when making an enrollment decision.
5 An in-person symposium component is required
6 Bureau of Labor Statistics, U.S. Department of Labor, Occupational Outlook Handbook, "Computer Hardware Engineers," https://www.bls.gov/ooh/architecture-and-engineering/computer-hardware-engineers.htm (last visited 2/11/2020).
7 Bureau of Labor Statistics, U.S. Department of Labor, Occupational Outlook Handbook, "Electrical and Electronics Engineers," https://www.bls.gov/ooh/architecture-and-engineering/electrical-and-electronics-engineers.htm (last visited 2/11/2020).
8 Financial aid is available for those who qualify. University grants or scholarships are based on established criteria as published in the University's catalog and are awarded after verification that the conditions of eligibility have been met.
9 https://www.coloradotech.edu/about/awards
CTU cannot guarantee employment, salary, or career advancement. Not all programs are available to residents of all states.
REQ1504246 2/2020