Janet Durgin, Ph.D.
Program Chair, College of Computer Science, Engineering and Technology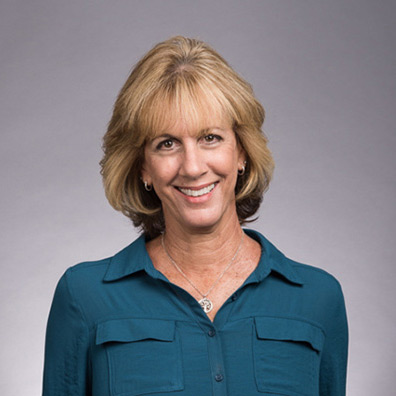 Lean Six Sigma Black Belt. Equestrian hunter jumper. Cyberculture expert
Areas of Focus
Computer Science and Engineering
Information Technology
Education
Ph.D Organization and Management, Specialization: Information Technology, Capella University (2005)
M.S. Project Management (MPM), Business/Project Management, Keller Graduate School of Management (2003)
M.S. Information Systems Management (MISM), Specialization: E-Commerce, Keller Graduate School of Management (2002)
B.A. English, Specialization: Technical Communication, University of Central Florida (2000)
Background
Dr. Janet Durgin has over 12 years' experience as a Systems Engineering Manager for a large U.S. defense contractor, along with 7 years' experience in academics serving as Program Chair and graduate instructor in the business, information technology and project management programs. As an IT Project Manager and Systems Engineer, Janet managed technical teams that built large information systems in the domain areas of Information Security, Production Operations, Engineering, Security, Supply Chain, and Logistics. As a certified Lean Six Sigma Black Belt, Janet has also conducted many lean process improvement events for several large organizations.
Publications
J. Durgin, J. S. Sherif, (2006) "Effects of Unsolicited E-mail on the Virtual Business World", Kybernetes, Emerald Group Publishing Limited.
J. Durgin, (2005) "Identity Imprints of Web Opacity: An Ethnographic Study of Virtual Anonymity and Identity Compromise within the World Wide Web Environment," UMI and Jim-Wen Institute of Technology (China).
J. Durgin, (May 2005). "A New IT Era for Technical Publications: Bridge to the Future," Virtual Integrated System for Technical Authoring (VISTA)," published by Arbortext Usergoup International (AUGI).
J. Durgin, (Oct. 2004). "The Effects of Unsolicited E-mail (SPAM) on the Virtual Business World," published in peer-reviewed academic Review of Business Research (RBR).
J. Durgin, (Oct. 2003). "The Effects of Virtual Community on Changing Worldwide Global Business and Culture," published in double-blind, peer-reviewed academic Journal of Academy of Business and Economics (JABE).
Professional Memberships
International Council on Systems Engineering (INCOSE)
Association for Enterprise Integration (AFEI)
International Academy of Business and Economics (IABE)
Project Management Institute (PMI)
Society for Technical Communication (STC)
Research Interests
The effects of online immersion on younger generations
Bridging generational differences in the workplace
IT security challenges
Emerging technologies