Yanzhen Qu, Ph.D.
University Dean | Professor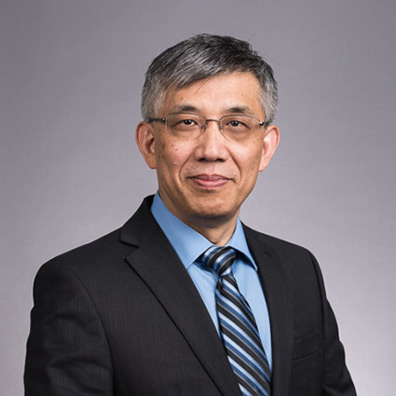 Areas of Focus
Computer Science and Engineering
Information Technology
Education
PhD in Computer Science, Concordia University, 1991
ME in Electrical Engineering, The Chinese Academy of Sciences, 1984
BE in Electronic Engineering, Anhui University, 1982
Background
Dr. Yanzhen Qu is the University Dean and Professor at the College of Computer Science, Engineering and Technology at Colorado Technical University (CTU).
Prior to joining CTU in 2008, Dr. Qu spent over 20 years in industry. As a senior or executive level technical leader, he managed product R&D and IT organizations at various multinational corporations, leading international engineering teams to successfully develop several of the world's first very large real-time commercial software systems and technologies. Many of these are currently still in commercial use. During his tenure at CTU, Dr. Qu has taken a leadership role in modernizing the curricula of CTU's CS, IT and Cybersecurity degree programs, ranging from Associate to Doctoral levels. He is the main force behind the introduction of cloud computing, mobile computing, and interactive engaged learning technologies into CTU's online CS, IT and Cybersecurity classrooms and labs, allowing CTU's online students to receive the same effective hands-on training that in-person students enjoy. As a result, CTU's online BSCS degree program became one of its fastest growing online degree programs as soon as it was launched.
Professional Memberships
Dr. Qu is a Senior Member of IEEE. He has been actively conducting various research projects with his graduate students and colleagues, and presented the research discoveries nationally and internationally at various peer-reviewed IEEE, ACM, ASIS, IFIP conferences and workshops. He is also an editorial board member of several professional peer-reviewed Computer Science and Information Technology journals.
Research Interests
Dr. Qu's current research interests include cybersecurity, machine learning, e-learning technologies, software engineering, affective computing, cloud computing and big data analytics.