Yanzhen Qu,
Ph.D.
Academic Leadership | University Dean | Professor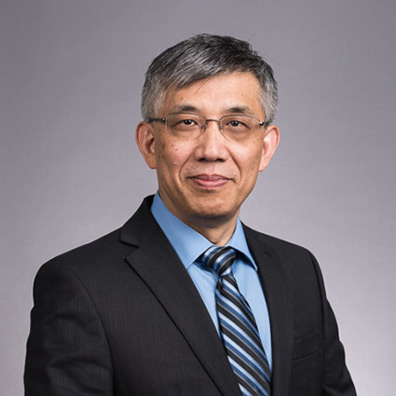 Innovative, dedicated and helpful
Areas of Focus
Computer Science and Engineering
Information Technology
Education
PhD in Computer Science, Concordia University (Canada), 1991
ME in Electrical Engineering, The Chinese Academy of Sciences (China), 1984
BE in Electronic Engineering, Anhui University (China), 1982
Background
Dr. Yanzhen Qu, currently is the University Dean and Professor for the College of Computer Science and Technology at Colorado Technical University (CTU).
Over his 20+ year's industrial professional career, Dr. Qu has served at various executive level of product R&D and IT management positions at several multinational corporations. He has led his multinational engineering teams successfully developed several the world first very large real time commercial software systems and technologies. Dr. Qu joined CTU in 2008. From 2012 to 2014, Dr. Qu has led CTU student teams participated in the yearly "National Security Innovation Competition". Three years in a roll, the CTU student team has won the finalist among often over hundreds entrants. 2013, the CTU student team has also won the first place with 10K cash reward. Additionally, Dr. Qu is the dissertation mentor of many computer science doctoral students. In recent years, he and his doctoral students have published several dozen scholarly papers, some of them have won "the best paper award" at IEEE international conferences. Dr. Qu has also led many curriculum enhancement projects at his college. The latest achievement is to bring BS of Computer Science degree program, which is fully leverage on the Cloud Computing and the innovative Adaptive Learning pedagogy and technology, to the CTU's Online Campus. This online degree program has become one of popular online degree programs as soon as it was launched.
Currently, Dr. Qu is a Senior Member of IEEE, and a Fellow Member of IACSIT. Dr. Qu has often served as the general or program chair or been invited as a keynote speaker at many IEEE, ASIS, IFIP international conferences and workshops. He is also an editorial board member of several professional peer reviewed Computer Science or Information Technology journals. He has been invited as a visiting professor of over thirty international universities.
Dr. Qu's current research interests include internet of things, cyber security, artificial intelligence, data mining, machine learning, e-learning technologies, software engineering, cloud computing, affective computing, as well as big data analytics.