Cybersecurity and Information Assurance
Doctor of Computer Science - Cybersecurity and Information Assurance
A key to staying one step ahead of cybercriminals may be a constant and vigilant monitoring of your systems and network. You could grow your expertise in managing enterprise systems through an understanding of Sarbanes-Oxley regulations, trust and privacy best practices, and enterprise tools such as CORBA and J2EE, XML, RDF, OWL, and UML with a Doctor of Computer Science degree in Cybersecurity and Information Assurance from CTU.
Our doctoral program includes:
An online curriculum with a residency component
Multiple start dates throughout the year
An opportunity to complete the program in three years
Dissertation development integrated into the program
In-person symposium experiences
At CTU, students come first. Our flexible online course schedule helps you to build a class schedule around your schedule. And with grants and scholarships available for those who qualify, a degree from CTU can be both achievable and affordable. Learn more below or fill out the form to speak with an admissions advisor.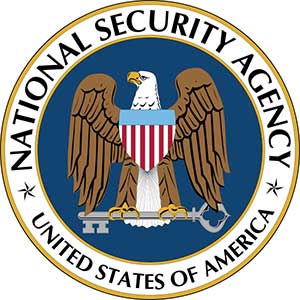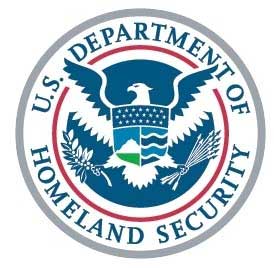 PROGRAM AVAILABILITY
Online
Aurora (Denver Area)
Degree Requirements

Courses: Core

| Course Title | Course Description | Credit Hours |
| --- | --- | --- |
| CS814 | Current Topics in Computer Science and Information Systems | 4 |
| CS861 | Information Assurance | 4 |
| CS875 | Futuring and Innovation | 4 |
| CS880 | Foundations of Digital Systems Security | 4 |
| CS884 | Enterprise Security Architecture | 4 |
| EIS846 | Enterprise Tools, Concepts and Processes | 4 |
| EIS852 | Governance, Quality, Compliance and Ethics | 4 |
| EIS854 | Security Management | 4 |
| RES804 | Principles of Research Methods and Design | 4 |
| RES812 | Qualitative Research Methods | 4 |
| RES814 | Quantitative Research Methods | 4 |
| RES860 | Doctoral Research I: Principles of Research and Writing | 4 |
| RES861 | Doctoral Research II: Annotated Bibliography | 4 |
| RES862 | Dissertation Research Process | 4 |
| RES863 | Doctoral Research III: Dissertation Literature Review | 4 |
| RES864 | Doctoral Research IV: Dissertation Methods | 4 |
| RES865 | Doctoral Research V: Dissertation Introduction | 4 |
| RES866 | Doctoral Research VI: Dissertation Findings | 4 |
| RES867 | Doctoral Research VII: Dissertation Discussion and Conclusion | 4 |
| RES868 | Doctoral Research VIII: Dissertation Conclusion | 4 |
| | Select four 4- credit courses from 800-level CS or EM or EIS courses | 16 |
| SYMP801 | Doctoral Symposium I | |
| SYMP802 | Doctoral Symposium II | |
| | Total Credit Hours: | 100 |

Total Credit Hours: 100

*DCS students must complete four 4-credit courses for these electives. These courses may be selected from any of those offered under DCS. One of those electives may be chosen from the Doctor of Management program instead.

Each of the three years of the DCS program is designed to provide candidates with theoretical, research, and application capabilities in the field. The organization of each year is described below.

Year 1: Foundations
Year one focuses on computer science and information systems topics and an orientation to research and writing at the doctoral level. Coursework covers current topics in the disciplines as well as research methods and qualitative techniques. The research component results in a broad overview of the student's area of concentration in order to put the research into context and inform the student's selection of a research topic.

Year 2: Acquisition of Knowledge
Once the foundations are in place, year two is where each student develops an in-depth understanding of the knowledge and research methods in his or her chosen area of study. While most of the effort in year two is on developing a richer understanding of the discipline, the research courses include quantitative methods and the dissertation process.

Year 3: Leadership and Professional Advancement
Coursework in the final year of the program includes the two remaining concentration courses plus the final six doctoral research courses that enable one to complete the research and dissertation.

The program thus includes fifteen instructional courses, plus nine doctoral research courses. Each class is conducted online.

Symposium
Doctoral programs at Colorado Technical University require a residential symposium. Additional information about CTU's doctoral symposium can be viewed in the Doctoral Symposium section of this catalog.

Graduation Requirements
In addition to the successful completion of the above 96 credits with an acceptable GPA, students must also satisfactorily complete and defend their research proposal and final dissertation. In addition, graduation requires successful defense of a dissertation that requires a literature review and a research proposal. The research proposal must be approved by the student's committee, consisting of a mentor and two readers. The dissertation is an extensive document that incorporates the literature review, a major study, and a proposal for further investigation. The dissertation must be approved by the student's committee.

Degree Completion and Post Doctoral Study
The student must be continuously enrolled until all graduation requirements are fulfilled. A student who has not completed the research requirements by the end of the formal coursework continues by registering for RES893 Research Continuation according to CTU's re-take policy.

The Doctoral Advantage
While a relevant master's degree is ordinarily required for admission to CTU doctoral programs, there is also the option of completing a CTU MSCS, MSIT, MSM-ISS, MSM-IT/PM, or MSSE degree while starting work on the Doctor of Computer Science degree. The program outcomes remain the same for the DCS and the master's degrees under this option, but the normal completion time for the degrees in the combined program is reduced. Through this program, doctoral work is started after ten of the twelve required master's courses have been successfully completed. Program plans must be approved by the Dean of Doctoral Computer Science.

Note, however, that for the MSSE degree to be awarded under doctoral advantage the student must successfully complete SE600, SE610, SE612 (for CTU Virtual Campus students), and SE620.
The MSCS, MSIT, MSM-ISS, MSM-IT/PM, or MSSE degree will be awarded upon successful completion of the ten approved master's courses plus the first two courses in the doctoral degree program: one five-hour 800-level course plus one research and writing course.

National Security Agency and Department of Homeland Security

The Department of Homeland Security and the National Security Agency have recognized Colorado Technical University as a National Center of Academic Excellence in Information Assurance and Cyber Defense (CAE IA/CD). The CTU cyber security curriculum was certified thereby to map to the DHS/NSA cybersecurity knowledge units. This recognition and certification is valid through 2021.

This CAE IA/CD designation is applicable to this degree program.

Related Degrees

Doctor of Computer Science (DCS)

Tuition

Total tuition for this degree program will vary depending on your educational needs, existing experience, and other factors.

View our tuition resources page for links to information on our civilian and military student tuition, books and fees.

Estimate your costs, potential savings and graduation date

Ways to Save

Cost of this degree may be reduced based on one or more of the following:

Next Steps

Where do I go from here?

Choosing to continue your education is a big decision and we're here to help. Choose one of the options below to get started.

Submit your details and speak to an admissions advisor within the next day:

Submit a no-fee online application. An advisor will get in touch after your application is received to schedule an interview (required before enrolling):
Classes start October 2, 2018!
Gainful Employment and Other Student Disclosures
Below you can find placement rates and other information tailored to your chosen campus and program. Certain disclosures are published on this website to assist students in understanding the facts about their programs.
Program Disclosure Information for:
-- Select Campus Above --
Program Disclosure Information for:
Online Programs - Doctor of Computer Science
Program Disclosure Information for:
Aurora (Denver Area) - Doctor of Computer Science
Program Disclosure Information for:
** Colorado Springs -- Discontinued Program - Doctor of Computer Science
Employment Rates:
Select a campus for rate information.