Areas of Study—Undergraduate and Graduate Degree Programs
Colorado Technical University understands that everyone is busier than ever, which is why we offer flexible and convenient attendance options in seven primary areas of study. Over 80 associate, bachelor's, master's, and fully online doctoral programs and concentrations are available to choose from—so no matter where you are or where you want to go in your academic or professional journey, there are a number of opportunities to find a degree path that's right for you. With the ability to pursue your education online, at one of our campuses in Colorado, or both, the power to take control of your education truly is in your hands at CTU.
Benefits of a CTU Education
Whether you're looking for a great traditional or online learning experience, the degree programs at CTU are designed to be industry-relevant, intellectually challenging, and convenient. Students pursuing their education online or at one of our campuses in Colorado have access to a number of benefits, including:
Convenient and flexible learning options designed to fit around a busy schedule
Knowledgeable and experienced faculty, who have their fingers on the pulse of current trends and developments in their respective subject areas
The ability to transfer-in up to 75% of the credits required to complete a degree program in your chosen area of study1
CTU's proprietary intellipath® learning tool, which can help identify what you already know and anticipate what you're ready to learn,2 and CTU Fast Track™ exams, which make it possible to earn course credit for what you already know3
CTU Mobile and CTU's Virtual Classroom, which make it possible to access your courses online, including assignments, our extensive virtual library, live chats, discussion boards, grades, and more, wherever you have an Internet connection
Our Master's Advantage™ and Doctoral Advantage programs, which could make it possible to substitute two courses in your current level of study (i.e., bachelor's or master's) for two higher level courses (i.e., master's or doctoral)
Military education benefits may be available to eligible active and former members of the military, which can help with tuition and the cost of textbook
Career-search resources and networking opportunities, as well as Student Success Coaches, who are available to offer advice and guidance to current and former CTU students
Industry-Focused Areas of Study
Employment of management and business and financial operations occupations are projected to grow 7 percent from 2018 to 2028,4 faster than the average for all occupations. The driving force behind this growth is expected to be the formation of new organizations and the expansion of existing ones, since more employees will likely be needed to manage these operations.5 For those interested in pursuing opportunities in business and management roles, pursuing traditional or online degrees in this area of study could help expand your foundational business knowledge and develop business competencies that are transferable across many industries. CTU's College of Business and Management offers business administration and management degree programs at both the undergraduate and graduate levels and in various attendance formats, making it possible to better tailor your education to your goals and interests.
Earning a degree in the computer science or computer engineering field could help you prepare for different career paths, including software development,6 computer programming,7 and computer and information research science.8 As a general matter, computer engineering courses focus on the design and development on computer hardware, while computer science courses focus on the design and development of computer software. CTU offers on-campus and/or online degree programs in these areas of study at the bachelor's, master's, and doctoral levels.
The Bureau of Labor Statistics projects that occupations in healthcare will add more jobs than any other occupational groups, primarily due to an increasingly aging population that will create a greater demand for healthcare services.9 Whether you're an experienced professional in the healthcare industry or would like to pursue a career path in this sector, earning a healthcare degree could provide the foundational knowledge and know-how to help you achieve your goals. Colorado Technical University offers a number of fully online undergraduate and graduate distance learning programs in this area of study, with an option to pursue the bachelor's general track in healthcare management on-campus or online. Our associate, bachelor's, and online master's programs are taught by knowledgeable faculty with experience in the field and familiarity with current industry trends.
Demand for IT professionals is increasing, and much of this demand is due to greater emphasis on cloud computing, big-data collection and storage, and information security.10 Computer systems analysis, database administration, and computer network architecture are just some of the possible career paths for those who possess a bachelor's degree (or higher) in information systems or a related discipline.10 Colorado Technical University's information systems and technology degree programs offer students the opportunity to study industry-relevant topics that can help them prepare to pursue IT roles in the real world, with coursework that focuses on the application of computer hardware and software in the design, development, and support of business systems and applications.
While almost everyone may think they know what Registered Nurses do, many nurses do not necessarily work directly with patients and may instead pursue career paths working as nurse educators, healthcare consultants, public policy advisors, researchers, hospital administrators, and more.11 CTU's award-winning12 College of Nursing offers online nursing school programs for Registered Nurses (RNs) at the bachelor's, master's, and doctoral levels, providing the opportunity for students to acquire valuable knowledge and leadership skills applicable to various nursing-related professional paths. The Bachelor of Science and Master of Science Nursing degree programs at CTU are accredited by the Commission on Collegiate Nursing Education (http://www.ccneaccreditation.org), and our Doctor of Nursing Practice (DNP) program has been developed using the AACN Essentials of Doctoral Education for Advanced Nursing Practice.
Project managers can be found in all types of industries. If having the ability to potentially apply your skills across a range of industries and challenges appeals to you, then you may want to consider a degree in project management. CTU's Bachelor of Science in Project Management degree program is accredited by the Global Accreditation Center for Project Management Education Programs (GAC). Online courses in this program incorporate a practical approach to education that is laid out in the Project Management Institute's PMBOK® Guide. And at CTU's College of Business and Management, students can choose to pursue undergraduate and graduate degrees in business administration or management with a concentration in project management.
Police officers and FBI agents may be the first careers many people think of when they consider the field of criminal justice, but this area of study encompasses so much more. Those who possess degrees in criminal justice work in all types of roles, from private detectives and investigators, to forensic science technicians, to emergency management directors, and beyond.13 At Colorado Technical University, degrees in criminal justice are offered at the bachelor's and master's levels, with a mix of online learning and on-campus attendance options available.
Program details are provided lower on the page.
Get More Details
Complete the form and:
An admissions advisor will contact you shortly

Get scholarship and financial aid information
Learn about specific degree programs
The CTU Admissions Process—Overview
No SAT, no GMAT, no GRE, or any other standardized exam is an admissions prerequisite for Colorado Technical University's on-campus or online programs, but prospective students are required to participate in an admissions interview and submit an online application. Complete details can be found in the University Catalog.
For undergraduate degree programs, proof of high school graduation (i.e., high school diploma or transcripts) or its equivalency (i.e., GED) must be provided. For graduate degree programs at the master's level, official transcripts verifying completion of an accredited baccalaureate degree must be submitted. For CTU's Doctor of Management and Doctor of Computer Science programs, applicants must submit official transcripts verifying completion of an accredited master's degree in a discipline related to the CTU online doctoral program for which admission is sought. Our programs in nursing have their own set of online degree requirements, which can be found in the University Catalog's Specialized Admission and Graduation Requirements section.
Accreditations and Awards
Colorado Technical University is institutionally accredited by the Higher Learning Commission (www.hlcommission.org), and many of our online degree programs are accredited by recognized accrediting agencies. CTU's business degree programs are accredited by the Accreditation Council for Business Schools and Programs (ACBSP), and our project management programs are accredited by the Global Accreditation Center for Project Management Education Programs (GAC). The Engineering Accreditation Commission of ABET has accredited CTU's Bachelor of Science in Computer Engineering and the Bachelor of Science in Electrical Engineering programs at our Colorado Springs campus. The Bachelor of Science in Nursing, Master of Science in Nursing, and Doctor of Nursing Practice degree programs at Colorado Technical University are accredited by the Commission on Collegiate Nursing Education (www.ccneaccreditation.org).
U.S. News & World Report has ranked many of our online degree programs in its 2023 "Best Of" lists:*
Best Online Bachelor's Programs
Best Online Bachelor's Programs for Veterans
Best Online Bachelor's in Business Programs
Best Online MBA Programs
Best Online Master's in Business Programs—Excluding MBA
Best Online Master's in Criminal Justice Programs
Best Online Master's in Computer Information Technology Programs
Best Online Master's in Nursing Programs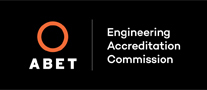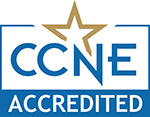 Save Time and Money
The amount of time it takes to graduate varies based on various factors, but typically,
Associate degree programs at CTU can be completed in 24 months
Bachelor's degree programs can be completed in 48 months
Master's degree programs require can be completed in 18 months
Doctoral degree programs require can be completed in three years
Students may be able to complete their on-campus/online degree program up to 30 percent faster by "testing out" of classes through passing CTU Fast Track™ exams.3 Submission of a successful Experiential Learning Portfolio (ELP) is another way to earn course credit to help you graduate sooner and at a lesser cost—ELPs demonstrate how prior experience (typically work experience) meets the objectives of a particular course. Current and former members of the military (and their families) may be able to convert their experience in the armed forces into course credit that applies toward the completion of their on-campus, hybrid, or online degree program. Successful completion of online certificate programs or other professional certifications and of various standardized tests could further reduce the number of classes needed to earn your degree.1 Many students may be eligible for different types of financial aid, including scholarships and grants, that can make pursuing your academic goals more affordable.14 Check out our tuition and graduation date calculator, which can help you see the estimated cost of your desired degree program and your anticipated graduation date based on the information you provide.
Reasons to Choose CTU
Students from all over the country who are pursuing their degrees at Colorado Technical University form the fabric of our academic culture, and it is this interweaving of diverse backgrounds, academic interests, and professional goals that enhances the CTU online school experience. Working adults, military members, students who want to complete a degree they started but never finished—everyone at CTU can benefit from our flexible online classes and industry-relevant program offerings. For many people, returning to school and meeting the requirements for your online college courses or graduate courses may seem daunting, but you're not on your own when you become a part of the CTU community. We believe the distance learning experience should be just as enriching as you would expect a traditional education to be, and we accomplish this goal through the use of interactive tools and resources that can connect you directly to your coursework, faculty, and each other. Once you've explored the different business-focused areas of study we offer, take the next step and reach out to an Admissions Advisor for more information.
---
1 Transfer credit is evaluated on an individual basis. Not all credits are eligible to transfer. See the University Catalog for transfer credit policies.
2 intellipath® is not available for all courses.
3 The ability to reduce time in school and/or reduce tuition towards the full cost of a degree program depends on the number of CTU Fast Track™ exams successfully passed. Fast Track program credits are non-transferable. Not all programs are eligible for possible 30% reduction in time and money. Courses eligible are subject to change. Students should not rely on potential Fast Track savings or eligibility when making an enrollment decision.
4 Bureau of Labor Statistics, U.S. Department of Labor, Occupational Outlook Handbook, "Business and Financial Occupations," available at https://www.bls.gov/ooh/business-and-financial/home.htm (last visited 12/12/2019). This data represents national figures and is not based on school-specific information. Conditions in your area may vary.
5 Bureau of Labor Statistics, U.S. Department of Labor, Occupational Outlook Handbook, "Management Occupations," available at https://www.bls.gov/ooh/management/home.htm (last visited 12/12/2019). This data represents national figures and is not based on school-specific information. Conditions in your area may vary.
6 Bureau of Labor Statistics, U.S. Department of Labor, Occupational Outlook Handbook, "Software Developers," available at https://www.bls.gov/ooh/computer-and-information-technology/software-developers.htm#tab-4 (last visited 12/12/2019).
7 Bureau of Labor Statistics, U.S. Department of Labor, Occupational Outlook Handbook, "Computer Programmers," available at https://www.bls.gov/ooh/computer-and-information-technology/computer-programmers.htm (last visited 12/12/2019).
8Bureau of Labor Statistics, U.S. Department of Labor, Occupational Outlook Handbook, "Computer and Information Research Scientists," available at https://www.bls.gov/ooh/computer-and-information-technology/computer-and-information-research-scientists.htm#tab-4 (last visited 12/12/2019).
9 Bureau of Labor Statistics, U.S. Department of Labor, Occupational Outlook Handbook, "Healthcare Occupations," available at https://www.bls.gov/ooh/healthcare/home.htm (last visited 12/12/2019). This data represents national figures and is not based on school-specific information. Conditions in your area may vary.
10. Bureau of Labor Statistics, U.S. Department of Labor, Occupational Outlook Handbook, "Computer and Information Technology Occupations," available at https://www.bls.gov/ooh/computer-and-information-technology/home.htm (last visited 12/12/2019). This data represents national figures and is not based on school-specific information. Conditions in your area may vary.
11 Bureau of Labor Statistics, U.S. Department of Labor, Occupational Outlook Handbook, "Registered Nurses," available at https://www.bls.gov/ooh/healthcare/registered-nurses.htm#tab-2 (last visited 12/12/2019).
12 CTU has been recognized by Skyfactor Benchworks, a Macmillan Learning Company, as one of the first recipients of the Assessment and Impact Award for Nursing Education. https://www.coloradotech.edu/about/awards
13 Bureau of Labor Statistics, U.S. Department of Labor, Occupational Outlook Handbook, "Police and Detectives," available at https://www.bls.gov/ooh/protective-service/police-and-detectives.htm#tab-8 (last visited 12/12/2019).
14. Financial aid is available for those who qualify