Bachelor of Science in Computer Engineering
Computer Engineering Degree
Bachelor of Science in Computer Engineering
The typical American household contains at least one connected device, with nearly one-in-five households owning 10 or more connected devices.1 You could work to develop the skills needed for these times of rapid technological adoption with a Bachelor of Science degree in Computer Engineering from CTU. Along with a core curriculum of computer engineering—including design, development, and testing of equipment ranging from small embedded systems to supercomputers—you could study how to design and build within various constraints, including economic, environmental, social, political, ethical, health and safety, manufacturability, and sustainability.
At CTU, students come first. Our flexible online course schedules are designed to help you to build a class schedule around your schedule. And with grants and scholarships available for those who qualify, a degree from CTU can be both achievable and affordable. Learn more below or fill out the form to speak with an admissions advisor.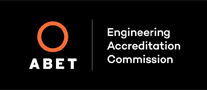 CLASSES START
February 18, 2020
April 07, 2020
May 19, 2020
Program details are provided after the form.
Classes start February 18, 2020!
1. http://www.pewresearch.org/fact-tank/2017/05/25/a-third-of-americans-live-in-a-household-with-three-or-more-smartphones/