CTU Fast Track™ Exams by Program
Program details are provided lower on the page.
Classes start October 26, 2021!
CTU Fast Track™ Exams by Program
At Colorado Technical University, we realize you have life experience and prior knowledge. With CTU Fast Track, you can get college credit for work experience or life experience by taking a series of exams designed to test your knowledge of key course objectives. CTU Fast Track is a prior learning assessment (PLA) program that offers students enrolled at CTU an opportunity to earn PLA credit. By passing your CTU Fast Track exams you can save up to 30% on time and tuition, accelerating your degree and graduating sooner.*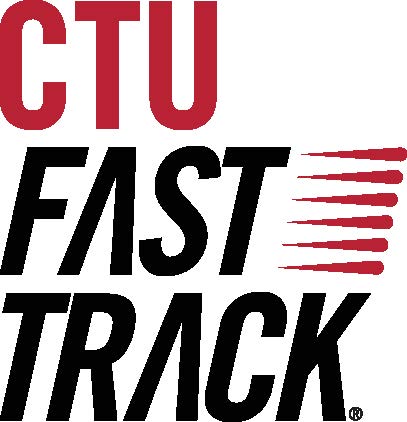 There is no charge to take a Fast Track exam, but the CTU Fast Track program is limited to students enrolled in an online degree program or on campus at our Colorado Springs or Aurora (Denver Area) locations.
Review the information below to see which CTU degree programs offer Fast Track exams.
*The ability to reduce time in school and/or reduce tuition depends on the number of CTU Fast Track™ exams successfully passed. Fast Track program credits are unlikely to transfer. Not all programs are eligible for possible 30% reduction in time and tuition. Courses eligible are subject to change.
The Colorado Technical University Fast Track exams are available only to CTU students.
If you are interested in enrolling in a CTU Associate degree or Bachelor's degree program at CTU and taking Fast Track exams, fill out the form below for more information or call 855.230.0555.
If you are already a CTU student, contact your success coach to see if you are eligible for Fast Track.