Master of Science in Information Technology - Security Management
Colorado Technical University's Master of Science in Information Technology degree program with a Security Management specialization is designed to provide students with the opportunity to study how to set up secure infrastructure for an enterprise, and to help manage cloud and mobile computing. CTU's MSIT-SM has been recognized as a National Center of Academic Excellence in Information Assurance and Cyber Defense (CAE IA/CD) by the U.S. Department of Homeland Security and the National Security Agency.1 The U.S. Bureau of Labor Statistics reports that jobs for information security analysts are expected to grow by 18% from 2014 to 2024, much faster than average.2
For the third year in a row, CTU's online Master of Science in Information Technology degree programs were ranked among the Best Online Programs by U.S. News and World Report.3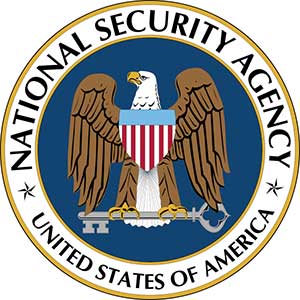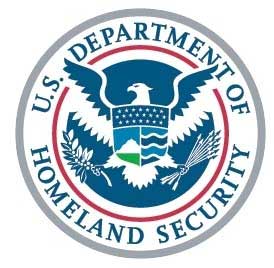 PROGRAM AVAILABILITY
Online
Colorado Springs
Aurora (Denver Area)
Degree Requirements

Courses: Core

| | | |
| --- | --- | --- |
| CS651 | Computer Systems Security Foundations | 4 |
| CS663 | Enterprise Systems Architecture | 4 |
| IT621 | Enterprise Data Management | 4 |
| IT640 | Networking and Telecommunications | 4 |
| MGMT690 | Strategic Management in Dynamic Environments | 4 |
| PM600 | Project Management Processes in Organizations | 4 |
| | Total Credit Hours: | 24 |

Courses: Specialization

| | | |
| --- | --- | --- |
| CS653 | Network Security | 4 |
| IT642 | Network Administration | 4 |
| IT643 | Enterprise Network Architecture | 4 |
| IT644 | IT Governance and Risk Management | 4 |
| IT645 | Virtual Systems | 4 |
| IT697 | Information Technology Capstone | 4 |
| | Total Credit Hours: | 24 |

Total Credit Hours: 48

Preparatory Requirements

The CTU Master of Science in Information Technology degree program is designed to provide technical depth in the issues and concerns for enterprise level solutions. In order to achieve this depth a solid foundation in Computer Science (CS) or Information Technology (IT) is required. Students without a CS or IT undergraduate degree must demonstrate at least two years of work experience in the field. Students who have successfully completed Colorado Technical University's Bachelor of Science in Information Technology program meet the requirements necessary to gain entrance into the MSIT program.

Tuition

Total tuition for this degree program will vary depending on your educational needs, existing experience, and other factors.

View our tuition resources page for links to information on our civilian and military student tuition, books and fees.

Estimate your costs, potential savings and graduation date

Ways to Save

Cost of this degree may be reduced based on one or more of the following:

Outcomes

This degree program is designed to provide the following skills and knowledge:

Assess the need for, and make recommendations on the technical requirements necessary for the implementation of an effective security infrastructure
Identify and describe the impact of implementing security components at the operating system and network level
Develop effective enterprise level security policies, standards and procedures

Thought Leadership

Learn about today's challenges from professors who are experts in their fields, plus subject matter experts predicting the trends of tomorrow. Immerse yourself in our university thought leadership to begin experiencing the power of CTU's powerful network.

White Papers

Next Steps

Where do I go from here?

Choosing to continue your education is a big decision and we're here to help. Choose one of the options below to get started.

Submit your details and speak to an admissions advisor within the next day:

Submit a no-fee online application. An advisor will get in touch after your application is received to schedule an interview (required before enrolling):
Classes start January 2, 2018!
Gainful Employment and Other Student Disclosures
Below you can find placement rates and other information tailored to your chosen campus and program. Certain disclosures are published on this website to assist students in understanding the facts about their programs.
Program Disclosure Information for:
-- Select Campus Above --
Program Disclosure Information for:
Online Programs - Master of Science in Information Technology
Program Disclosure Information for:
Colorado Springs - Master of Science in Information Technology
Program Disclosure Information for:
Aurora (Denver Area) - Master of Science in Information Technology
Employment Rates:
Select a campus for rate information.
1. CTU has been designated as a National Center of Academic Excellence in Information Assurance/Cybersecurity for academic years 2014-2021 for its cybersecurity and information assurance programs
2. Bureau of Labor Statistics, U.S. Department of Labor, Occupational Outlook Handbook, 2014-15 Edition, Information Security Analysts, on the Internet at http://www.bls.gov/ooh/computer-and-information-technology/information-security-analysts.htm (visited August 2, 2017). These are national details and conditions in your location may vary.
3. Learn more about the U.S. News rankings for Colorado Technical University's online degree programs.