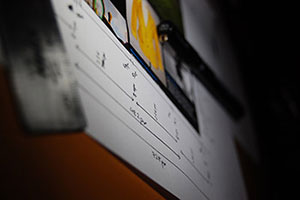 WHAT YOU NEED TO KNOW ABOUT BECOMING A WEB DEVELOPER
It's difficult to nail down exactly how many new websites are launched each day, but the digital universe is expected to double in size every two years, and websites are definitely part of that growth. Given that, and the increase in mobile devices and e-commerce, there is an increasing need for skilled Web developers. According to the Bureau of Labor Statistics, the occupation is expected to grow at a rate of 20% through 2022, which represents a faster than average growth rate.
If someone has ever told you that you have knack for creating websites or you're interested in exploring a career as a Web developer, then you're in the right place. After all, research is the best place to start when designing your career, and here we've compiled the best job information data and information to help you make an informed decision about whether becoming a Web developer is the path for you.
INSIDE THE JOB
The primary responsibility of a Web developer is to build and maintain websites, but the role involves much more than that. Web developers may also1:
Identify and correct site issues based on user feedback
Analyze and respond to user needs to ensure a quality user experience
Work with organizational leaders across multiple functional areas to prioritize needs, assess issues and develop appropriate Web content
Evaluate code to ensure its validity and structure meets industry standards
Keep up with emerging technologies that can affect website performance
Of course, your daily responsibilities as a Web developer will vary depending on your role in an organization, but this gives you a good idea of what you might expect to do.
At this point, it's important to clear up a common misconception: web development is NOT web design. A developer is typically an analytical role focused solely on the functionality of a website, while a designer is a creative professional focused on the look and feel of a site. During a website development project, there is collaboration between the roles. The developer takes what the designer creates and turns it into a functional site. In some cases, a single person can act as a developer and a designer, but it's rare for one person to be highly proficient into both areas since they require such different skills.
WHAT YOU NEED
So what do you need to become a web developer? Success in this field takes a combination of technical skills, knowledge and abilities.
Coding Skills
Web developers use a variety of technical skills including:
HTML5
Hypertext Preprocessor (PHP)
jQuery
JavaScript
Java
Python
Ruby on Rails
If you're not familiar with these programming languages, don't worry. You can learn and practice them in a degree program that specializes in Web development or programming.
Knowledge2
In addition to having the skill to write code, you'll also need to be adept in computers and electronics. That means having a strong level of comfort in computer hardware and software. Beyond this, you'll need knowledge in the following areas:
Customer Service: Web developers are focused on creating functional sites that provide a quality user experience, which means you'll need to know how to deliver assess and manage customer (or end user) needs.
Design: You won't need to know how to create the visual aspects of a website, but you are expected to know basic graphic design techniques, processes and principles, which will help you become a better collaborative partner.
Communications and Media: Knowledge of how digital media is produced, communicated and disseminated can help you see how the website you're developing connects with other important organizational goals.
Abilities3
Having the skills and knowledge you need to build a website is one thing. You also need to have certain abilities to perform the job well, including:
Patience and persistence: Websites are never finished. Changes in how technology is used and the constant demand to make sites faster and more efficient will always exist. That means you need the ability to persist through the challenges of constant change and the patience to manage back and forth communication about the tiniest of details and the never-ending, last minute user change requests.
Problem solving: Developers must have the ability to see when something is wrong and the insight to apply general rules to produce answers to a unique problem. That takes strong reasoning skills and the ability to think outside the box.
Attention to detail: There is little margin for error when it comes to web programming. One mistake in your programming can break the entire website, so a healthy sense of perfectionism is critical for a Web developer.
JOB OUTLOOK AND SALARY
Most Web developers work full-time and they earn a median salary of $62,500 per year4. As the use of mobile devices and e-commerce increase, the occupation is expected to match that growth at a rate of 20 percent through 2022, which is faster than average compared to all occupations5.
GETTING STARTED
Now that you have some facts about becoming a Web developer, it's time to think more about whether it's the right career path for you. We've provided some information here, but you may want to continue your research by shadowing actual web developers in the field, or connecting with a career coach at your university to explore possibilities.
When you've decided that this is the career path for you, be sure to explore degree options at CTU.
---
1. According to U.S. Department of Labor: https://www.flickr.com/photos/joeflintham/
2. Source: http://www.onetonline.org/link/summary/15-1134.00
3. Source: http://www.bls.gov/ooh/computer-and-information-technology/web-developers.htm#tab-4 and http://www.onetonline.org/link/summary/15-1134.00
4. Source: http://www.bls.gov/ooh/computer-and-information-technology/web-developers.htm#tab-5
5. Source: http://www.bls.gov/ooh/computer-and-information-technology/web-developers.htm#tab-6