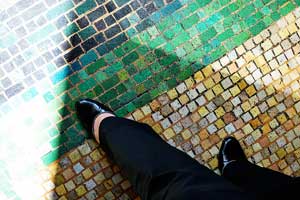 Expert Job Analyst, CareerBuilder.com
Information technology is a fast-growing field, and skilled workers are in high demand. As a result, the pay for computer-related jobs tends to be generous, for workers with the right education and work experience.
CareerBuilder gathered the median salary for nine IT careers based on data from the Bureau of Labor Statistics (BLS), which is listed below and in a downloadable Career Guide. These occupations typically require additional education, sometimes including a graduate degree, and prior professional experience in the field, sometimes up to several years.Salaries are also affected by geographic area, the job applicant's qualifications, the health of the company doing the hiring, and numerous other factors, and should not be considered entry-level. Still, it's helpful for job seekers to get a ballpark sense of what they might be able to earn in the course of their careers (or what to shoot for in salary negotiations).
$71,380
Computer software engineers design programs, and programmers write the instructions that allow the computers to put the programs into action, typically using a programming language such as C++ or Python. This field normally requires years of experience to reach higher levels of responsibility. When they're not creating new code, they repair and maintain existing programs.
$75,660
The Internet is now such an integral part of daily life that any business or organization that wants a public presence needs a good website. Web developers make websites, focusing mostly on the technical aspects of site creation but in some cases making design choices as well depending upon experience level.
$100,660
A deep theoretical understanding of computer technology allows computer scientists to tackle complicated technical problems and dream up new uses for computers. Prior work experience and advanced degrees, such as Doctor of Computer Science (DCS) or Doctor of Philosophy (Ph.D.) is usually required.
4. Computer support specialists
$46,260
Depending on the business they work for, computer support specialists typically fall into one of two categories: internal IT support or help desk technicians. In the former role, they work with and support the IT workers at the company. In the latter role, they are the first line of technical support for all employees and solve problems ranging from troubleshooting software issues to password resets.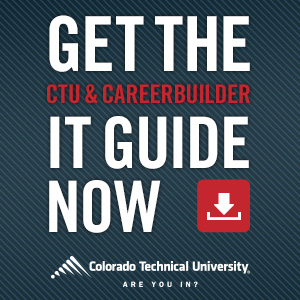 5. Computer and information systems managers
$115,780
It makes sense that computer and information systems managers are at the high end of the earning scale for IT jobs -- they oversee organizations' computer-related activities, from hardware to software to programming to networking to Internet security. Because they have so much responsibility, they may need an advanced degree, such as a Master of Business Administration (MBA) with a technology focus, and also need several years of work experience.
$73,490
Setting up databases and ensuring their smooth operation is important for any organization with large amounts of information to store and manage. Experienced Database Administrators fill this important role, designing, testing and troubleshooting databases.
$90,530
The range of software now used for business, scholarship and entertainment is truly staggering. Whether they're inventing cutting-edge computer systems or solving a company's inventory problem, experienced software engineers create the applications that allow computers to do new, useful and interesting things.
$77,740
Systems administrators are responsible for the management and oversight of computer systems, which usually requires in field work experience. Computer systems analysts choose the systems in the first place, selecting hardware and software. They also decide how the computers an organization already has can be used for new purposes. Most of the time, computer systems analysts specialize in the software and hardware used for a certain type of business, such as engineering or accounting.
9. Network and computer systems administrators
$69,160
In the fast-evolving tech landscape, connectivity between computers is key -- whether for small clusters of computers (local area networks, or LANs) or computers across huge geographic areas (wide area networks, or WANS, of which the Internet is probably the biggest example). Network administrators are experts in the design, setup and management of these networks. In an ideal world, businesses wouldn't need systems administrators. But computer systems are delicate requiring qualified experts – usually through years of experience and education - to make sure that all components (software, hardware, networks and security, to name a few) are functioning and working together properly.
Many of these positions require prior work experience, are not entry level positions and the salaries are not entry-level salaries. Download the free Career Guide to learn more.
Colorado Technical University cannot guarantee employment or salary.