Ruth Tarantine, DNP, RN
Vice Provost | University Dean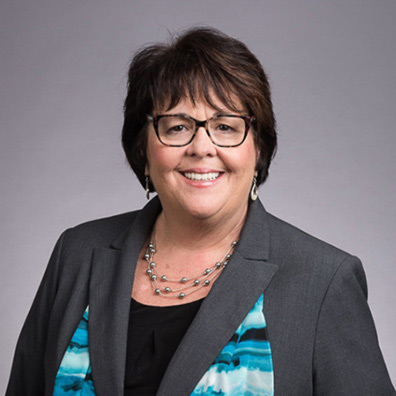 Areas of Focus
Nursing
Healthcare
Curriculum Development
Education
DNP, Chatham University (2008)
MSN, Nursing, University of Pittsburgh (2006)
BSN, Nursing, Carlow University (2001)
RN diploma, Mercy Hospital School of Nursing (1989)
Background
Dr. Ruth Tarantine holds the position of University Vice Provost and Dean of the College of Nursing and Health Studies for Colorado Technical University. Prior to joining CTU, she served as the Director of Healthcare at Academic Partnerships where she was responsible for leading the design of new nursing programs for public universities with a focus on quality, scalability and compliance.
Tarantine is a 25-year industry leader in nursing education, research and professional leadership. She is a published authority on scaling complex nursing practica through innovation and recognized by the American Association of Critical-Care Nurses (AACN) for maintaining critical care certification for more than 20 years. She has served as the chair of graduate nursing programs for South University where she oversaw several online programs including nurse practitioner, nursing education, administration, informatics, post graduate certificate and doctorate of nursing practice programs. In addition to being a 20-year veteran nurse from the University of Pittsburgh Medical Center, her research efforts focused on the use of high fidelity simulation in healthcare provider education. She has presented her research on multidisciplinary crisis team training both nationally and internationally, and has also conducted research on reducing 30-day hospital readmission rates in response to recent Center of Medicare and Medicaid reimbursement changes.
What are you most excited about for CTU's nursing programs?
Learning at CTU is for the real world. We realize that our students are practicing nurses and want to learn nursing content today and apply it tomorrow. That's why CTU nursing students start off in a nursing course. When I went back to school for my RN-BSN, I didn't have that option. Since I had to finish general education courses before starting my nursing courses, I became disenchanted with my program rather quickly. Nurses want to learn nursing from the very beginning and CTU recognizes that.
How do you see CTU meeting the needs of nurses?
The short answer is that CTU respects nurses and their time. We respect the time nurses spent on prior learning. Nurses are lifelong learners and deserve to be awarded credit for prior learning. Whether learning occurs at another university, through specialty certification, or experientially, CTU reviews all prior learning to award credit when able.
What do you see as the future of the nursing profession?
I see two very important areas for nursing: health promotion and home care. Although each area is separate, they are also interdependent. Nurses will continue to be the most influential driver of healthcare quality. It is nurses who keep individuals out of the hospital through education on healthy lifestyles or health screening, and nurses who prevent hospital readmissions through comprehensive home care. Both approaches are crucial for the future of healthcare as we strive to avoid hospital admissions and readmissions, and continue to try to contain healthcare costs.