Rose Nieves, Ph.D.
ARNP, FNP-c, CNE, RN | University Associate Dean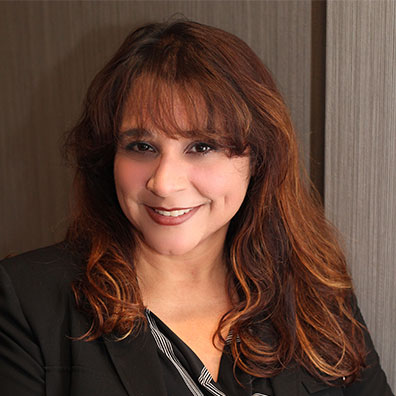 Nursing educator. Passionate volunteer. Recognized professional.
Areas of Focus
Nursing
Healthcare
Advanced Practice
Education
PhD, Nursing, University of South Florida (2007)
MSN, Family Nurse Practitioner, University of South Florida (1999)
BSN, University of South Florida (1996)
Background
Dr. Rose Nieves is the Associate Dean of Nursing and Health Studies at Colorado Technical University. In this role, she leverages her vast experience as a nursing leader and educator to help mold, develop, asses and direct the curriculum of CTU's College of Nursing and Health Studies.
Dr. Nieves previously served as Assistant Dean for South University's College of Nursing and Public Health. In addition she was the Program Director of the Doctor of Nursing program and Master of Science Program. As Program Director, Dr. Nieves provided academic instruction in the undergraduate, graduate, and doctoral programs in nursing while fostering a holistic perspective in academics. Dr. Nieves maintains a strong focus on academic instruction, quality education, health promotion and improved outcomes. In addition to actively working as a Family Nurse Practitioner, Dr. Nieves has held other roles throughout the nursing profession including faculty member, dissertation chair, faculty advisor, and more.
She has received numerous accolades for her interdisciplinary approaches, including being named a star community affiliate within the local school distract and receiving stellar faculty recognition by its students. She has been published in numerous nursing and medical journals; Dr. Nieves also frequently speaks at state and local conferences.
Dr. Nieves is active in the nursing community – she serves on the National League of Nursing (NLN) Board of Commissioners, she is an active member of Sigma Theta Tau, Florida Nurse Practitioner Network, Tampa Bay Advanced Practice Council, American Academy of Nurse Practitioners, National Association of Nurse Practitioner Faculties, and the National Association of Hispanic Nurses (NAHN). She is one of the founders of the local chapter of NAHN, where she serves as treasurer and is actively involved in volunteer events.
Dr. Nieves is continually committed to service at the location and national level – she currently coordinates health fairs through her local church while also serving as youth counselor and church deacon.
Academic Specialization | Focus at CTU
High risk populations
Healthcare reform and policy change
Healthcare disparities
Professional development
Nursing Practice