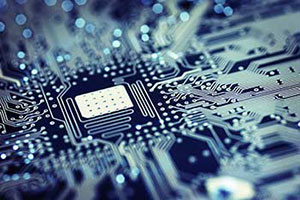 Congratulations! You are already a project manager. Whether you realize it or not, you are involved in planning and organizing everyday tasks in your career and in your life. But do you have what it takes to parlay those foundational project management skills into a career as an Information Technology (IT) Project Manager? This article can help you decide.
According to the Project Management Institute, technology research firm, Gartner, predicts worldwide IT spending on devices, software and services will rise 3.1 percent, totaling US$3.8 trillion in 20141. That increase can mean a boon of career opportunities for project management practitioners. The U.S. Department of Labor supports that outlook2. The IT Project Manager role is considered a "bright outlook" occupation, meaning the field is projected to grow much faster than average, to have 100,000 or more job openings over the period 2012-2022, and is a new and emerging occupation in a high-growth industry3.
INSIDE THE JOB
As an IT Project Manager you'll plan, initiate, and manage IT projects. Since many of these projects can be complex and involve a variety of functional groups, you will also lead and guide the work of others, serving as a liaison between business and technical aspects of projects. IT Project Managers may also4:
Develop or update project plans for information technology projects.
Manage project execution to ensure adherence to budget, schedule, and scope.
Submit project deliverables, ensuring adherence to quality standards.
Prepare project status reports by collecting, analyzing, and summarizing information and trends.
Establish and execute a project communication plan.
Of course, your daily responsibilities will vary depending on the size of the organization you work in and the scale of projects you're responsible for managing. As a result, you might also notice a variety of job titles that use IT expertise and project management skills, including:
IT Manager
Program Manager
Technical Project Lead
WHAT YOU NEED
Now that you know what an IT Project Manager does, you might be wondering what it takes to succeed in the field. Success comes from a combination of technical skills, knowledge and abilities.
Technical Skills
IT Project Managers must have a strong aptitude for technology hardware and software. Depending on your employer and your role in the organization you may encounter these kinds of technology:
Database user interface and query software
Development environment software
Enterprise resource planning ERP software
Pattern design software
Project management software
Knowledge5
Since a central focus for IT Project Managers is the coordination of resources – including human resources – to ensure the successful execution of projects, you will need knowledge that extends beyond technical expertise, including:
Management: IT Project Managers must know how to align business strategy with project outcomes, which requires knowledge of basic business and management principles.
Client Service: The IT Project Manager acts a liaison between cross-sections of people, each with varying needs and demands. Each of these people become "clients," so the ability to assess client needs and meet their quality standards is essential.
Communications and Media: Effective communication is crucial part of any project, especially when you're charged with overseeing the planning and execution of many moving parts.
Abilities6
There are certain qualities that can enable your success as an IT Project Manager. You must be:
Analytical. Even the best laid plans experience problems, which means you will need the ability to analyze problems and choose a solution that will keep the project on track, on budget and on time.
Decisive. IT Project Managers are responsible for ensuring the successful outcome of complex projects, often with the input from a variety of sources. You must have the ability to make important (sometimes tough) decisions to ensure project goals are met.
Organized. This may go without saying, but IT Project Managers must have the ability to coordinate the work of several people and to manage the project as efficiently and effectively as possible given a variety of potential constraints.
EDUCATION REQUIREMENTS
The IT Project Manager is not typically an entry-level occupation.7 To enter the field, consider earning a bachelor's degrees in IT or computer science. This is typically a minimum requirement for employment. Project management knowledge can be gained through on-the-job training, but you can enhance your resume by pursuing a specialized degree in project management and/or working toward a PMI certification. To advance, some employers require a graduate degree, at which point you may consider a highly specialized graduate degree program like CTU's Master of Science in Management - IT and Project Management.
JOB OUTLOOK AND SALARY
IT Project Managers work full-time and they earned a median salary of $120,950 per year8 in 2012. As advancements in technology continue to emerge, the occupation is expected to match that growth at a rate of 15 percent between 2012 and 2022, which is faster than average compared to all occupations.
GETTING STARTED
If, after reading this article, you're interested in pursuing an IT Project Manager career, your next step is to continue your research by speaking personally with others in the field, or connecting with a career coach at your university to explore possibilities.
When you've decided that this is the career path for you, be sure to explore degree options at CTU.
---
1. http://www.pmi.org/Professional-Development/Career-Central/IT-project-manager-career-outlook.aspx
2. http://www.onetonline.org/link/summary/15-1199.09
3. http://www.onetonline.org/help/bright/15-1199.09
4. http://www.onetonline.org/link/summary/15-1199.09#Tasks
5. http://www.onetonline.org/link/summary/15-1199.09#Knowledge
6. http://www.bls.gov/ooh/management/computer-and-information-systems-managers.htm#tab-4
7. http://www.bls.gov/ooh/management/computer-and-information-systems-managers.htm#tab-1
8. http://www.bls.gov/ooh/management/computer-and-information-systems-managers.htm#tab-1