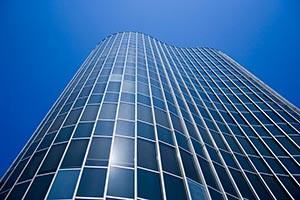 You enjoy caring for others. You find yourself naturally gravitating toward leadership roles in team settings. You have a passion for health and wellness but don't foresee medical school in your future. There's a complex and growing industry that incorporates all of the above into career path with exciting potential—healthcare management.
According to the U.S. Health Workforce State Profiles, from 2008-2010 Colorado employed 8,817 Medical and Health Services Managers. Surprisingly there were only 224 graduates in 2010 that entered into this field showing career growth for those that choose a degree in healthcare management. Overall trends continue to show there is a growing need for healthcare professionals with little sign of slowing down.
Let's take a deeper dive into the healthcare management industry: what's motivating the growth, profiling a career in healthcare management, and what to consider when researching healthcare management degree programs.
Industry Growth Motivators
There are several contributors to this emerging industry. One contributor is the Affordable Care Act. With a greater percentage of Americans now utilizing the healthcare system there is a demand for increased services across the board. In addition to new legislation, there is also a rise in the aging population. Both are likely to impact the consumer and provider of medical and healthcare services. Healthcare managers can play a key role in helping shape these conversations.
A second motivator is innovative technology. Technology has and will continue to impact the way healthcare is offered and managed. The systems used to manage electronic medical and health records are constantly improving and changing. The advanced technology increases the need for healthcare managers to be confident in their ability to incorporate these systems into their organizations.
What does a career in Healthcare Management look like?
The Bureau of Labor Statistics (BLS) estimates there will be a 23% increase through 2022, which is well above average when compared to other occupations. This growing need for quality healthcare professionals will require individuals that excel in managing the behind the scenes operations of healthcare facilities. One of the benefits of the healthcare management industry is the potential array of opportunities to apply your skillset.
It can be easy to pigeonhole healthcare management into a hospital only career. However, it's worth considering the variety of opportunities that are possible with a degree in healthcare management. In addition to a traditional hospital, we're seeing an increase in outpatient facilities, government agencies focused on healthcare, pharmaceutical companies and insurance agencies. That list doesn't even include the increase in assisted living facilities, which is another affect of the increase in aging population.
The level of education you receive can impact the type of job you can reasonably expect to look for post-graduation. According to the BLS many healthcare managers have at least a bachelor's degree prior to entering this field; it's not uncommon to have a master's degree, too. These positions can range from a clinical manager to a nursing home administrator to a medical director.
Depending on your career path and goals there can be possibilities to advance within the industry. You'll likely find that these types of positions may not require not purely advanced technical skills and knowledge but also relationship management abilities. If you're considering a lifetime career in healthcare management, exploring an advanced degree may be a worthwhile option for you.
Exploring Healthcare Management programs
The National Center for Education Statistics describes a Healthcare Management degree as "a program that prepares individuals to develop, plan, and manage health care operations and services within health care facilities and across health care systems." You'll find that most programs will provide background in planning, business and financial management, human resources management, healthcare systems operation—to name a few. The idea is that you graduate with a foundation in the skills needed to begin a career in healthcare management. Individuals looking to advance their career in healthcare management will often pursue an advanced degree.
Whether you're just beginning your career path or are already a seasoned professional within the healthcare industry—you can have the potential to impact the future of your community. Healthcare Managers are a fundamental part of the healthcare ecosystem.
Healthcare Management Degrees at CTU
CTU offers a Bachelor of Science in Healthcare Management that potentially can lead into careers such as a clinical manager, medical director, or clinical supervisor—to name a few. CTU also offers a Master of Business Administration in Healthcare Management in which you can expect a challenging business administration curriculum with industry-current healthcare concepts and practices.