Practical Experience, Real-World Knowledge
At CTU Colorado Springs, students can choose from a variety of undergraduate and graduate degree programs – all taught by faculty dedicated to learning, discovery and real-world education preparation. Set against the scenic backdrop of Pike's Peak and located within an easy driving distance of downtown Colorado Springs and several U.S. military bases, students at CTU Colorado Springs can immerse themselves in a vibrant campus community while simultaneously enjoying one of U.S. News & World Report's "Best Places to Live" in 2019. 1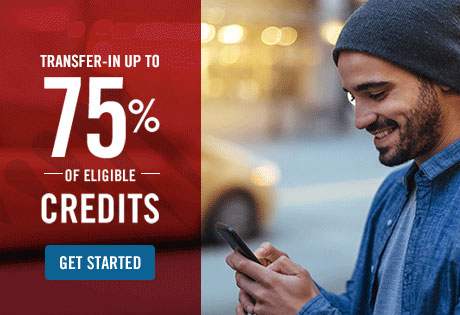 Explore the Degrees Offered at CTU Colorado Springs
CTU Colorado Springs makes it possible to find and pursue your professional interests and educational goals. Whether you're a first-time student or returning to finish your degree, we offer campus degree programs, including Electronics Technology, Computer Engineering, Criminal Justice – Forensics, and Electrical Engineering, as well as many other options online such as Information Technology and Business Administration.
CTU's degree programs are designed to provide you with the flexibility you need to meet your educational goals. If you're considering an undergraduate or graduate degree or looking to gain experience in your favorite subject matter, explore CTU's Colorado Springs degree programs to find the one that's right for you.
---
1. "Best Places to Live: Colorado Springs, Colorado." U.S. News & World Report. Retrieved from: https://realestate.usnews.com/places/colorado/colorado-springs (Visited 12/4/19).
Program details are provided lower on the page.
Get More Details
Complete the form and:
An admissions advisor will contact you shortly

Get scholarship and financial aid information
Learn about specific degree programs