Colorado Technical University at Colorado Springs, Co
Practical Experience, Real-World Knowledge
At CTU Colorado Springs, students can choose from a variety of undergraduate and graduate degree programs – all taught by faculty dedicated to learning, discovery and real-world education preparation. Set against the scenic backdrop of Pike's Peak and located within an easy driving distance of downtown Colorado Springs and several U.S. military bases, students at CTU Colorado Springs can immerse themselves in a vibrant campus community while simultaneously enjoying one of U.S. News & World Report's "Best Places to Live" in 20221.
Blended Class Options
Study in the classroom or on-the-go, it's up to you
A Mobile University
Access lectures, discussions, assignments and more with the CTU Mobile app
Experienced Faculty
Study with hands-on curriculum from CTU instructors
Convenient Location
Campus is just miles from downtown and several military bases
Take the Next Step at CTU
Click to Estimate your Costs, Potential Savings and Graduation Date
Estimate Now
Combine On-Campus and Online Classes to Fit your Schedule!
Built for professionals with full-time jobs and families as well as active military members, CTU Colorado Springs students can build a schedule that includes both online as well as on-campus courses to meet their degree requirements. You can even choose to split your time between the Colorado Springs and the online Virtual Campus for schedule flexibility and convenience–tuition is the same no matter how you build your schedule. We also offer transfer credit opportunities* so that you might be able to reduce the time it takes to earn your degree and save on tuition. With classes available online and at our Colorado Springs and Denver campuses, start your next chapter at Colorado Technical University.
*Transfer credit is evaluated on an individual basis. Not all credits are eligible to transfer. See the University Catalog for transfer credit policies.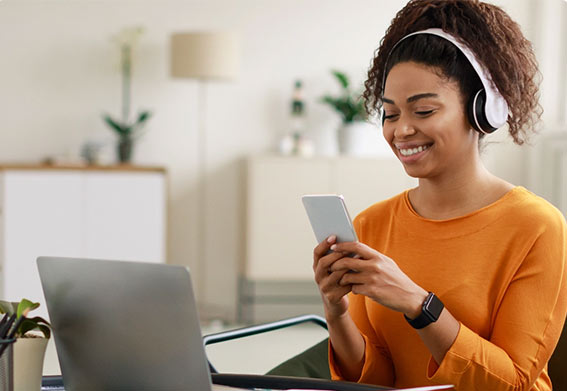 Committed to our Military Students
CTU Colorado Springs fosters a strong community and support network amongst active military and veteran students. We offer flexible schedules and financial assistance to help reduce the out of pocket tuition cost for current and former members of the U.S. Armed Forces. CTU was founded by veterans, so we understand the unique needs of veterans, active duty, reservists and military spouses. Stop by our Military and Veteran's Student Center to learn about our military education benefits.
The appearance of U.S. Department of Defense (DOD) visual information does not imply or constitute DOD endorsement.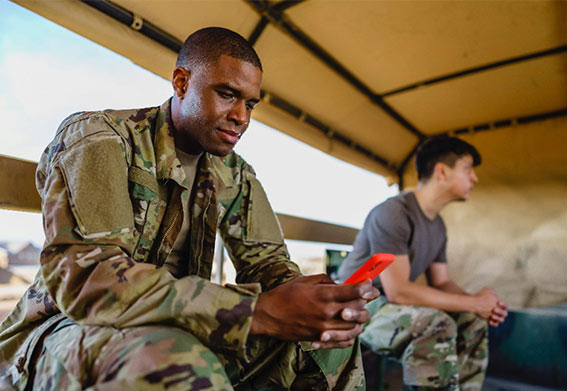 Education Built for the Busy
Since 1965, CTU Colorado Springs has offered students the chance to pursue an education when it's most convenient—at night, during the day or on weekends. At our Colorado Springs campus, students have the opportunity to interact face-to-face with their instructors and peers. Also, our Virtual Campus and CTU Mobile app can help ensure you don't miss a class with access to upcoming and archived lectures, discussion boards and assignment lists.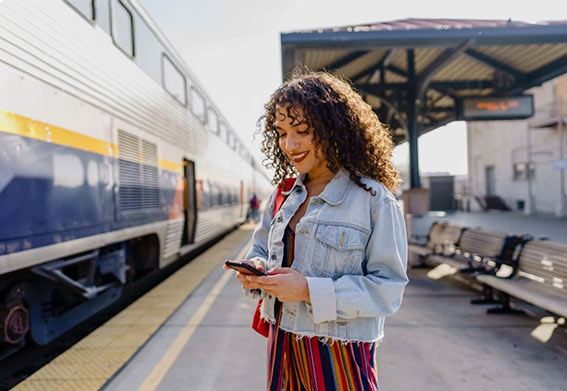 Study With Experienced Faculty
CTU Colorado Springs gives students the opportunity to learn from knowledgeable faculty who are experienced in their fields. Recognized by CTU as outstanding teachers, scholars and mentors, our Colorado Springs faculty help students gain firsthand experience through a wide range of curriculum assignments, technologies, ideas and methodologies.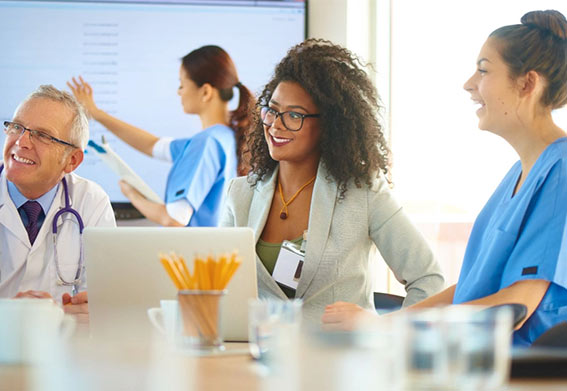 Explore The Degrees Offered At CTU Colorado Springs
CTU Colorado Springs makes it possible to find and pursue your professional interests and educational goals. Whether you're a first-time student or returning to finish your degree, we offer campus degree programs, including Criminal Justice – Forensics, and Electrical Engineering, as well as many other options online such as Information Technology and Business Administration.
CTU's degree programs are designed to provide you with the flexibility you need to meet your educational goals. If you're considering an undergraduate or graduate degree or looking to gain experience in your favorite subject matter, explore CTU's Colorado Springs degree programs to find the one that's right for you.
Support Beyond The Classroom
At CTU, your off-campus life is as important to us as your on-campus one. That's why we offer a variety of services specifically designed to help.
CTU works with local employers and leaders to bring you job fairs, workshops, webinars, and more where you can interact and network with industry professionals.
Our online career planning tools and resources can help you explore all the necessities needed for tackling your job search.
On or off campus, we have resources available to help you manage your educational journey.
Join Our Community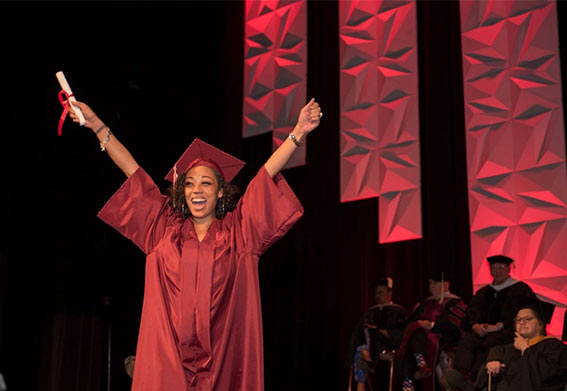 1575 Garden of the Gods Rd, Colorado Springs, CO 80907
CTU is conveniently located just north of Colorado Springs near the intersection of Interstate 25 and Garden Of The Gods Road.
Visit the Colorado Springs Campus Directory.
Are You In?
Take the next step. Fill out the form and speak to an Admissions Advisor.
Why CTU May Be The School For You
Save up to 30% on your tuition and graduate sooner with CTU Fast TrackTM.*
Personalize your learning plan and skip what you already know with Intellipath®, allowing you to make your educational experience more efficient.
Colorado Technical University is accredited by the Higher Learning Commission (hlcommission.org), an institutional accreditation agency recognized by the U.S. Department of Education.
---
1 "Best Places to Live: Colorado Springs, Colorado." U.S. News & World Report. Retrieved from: https://realestate.usnews.com/places/colorado/colorado-springs (Visited 12/4/19).