Practical Experience, Real-World Knowledge
At CTU Colorado Springs, students can choose from a variety of undergraduate and graduate degree programs – all taught by faculty dedicated to learning, discovery and real-world education preparation. Set against the scenic backdrop of Pike's Peak and located within an easy driving distance of downtown Colorado Springs and several U.S. military bases, students at CTU Colorado Springs can immerse themselves in a vibrant campus community while simultaneously enjoying one of U.S. News & World Report's "Best Places to Live" in 2019. 1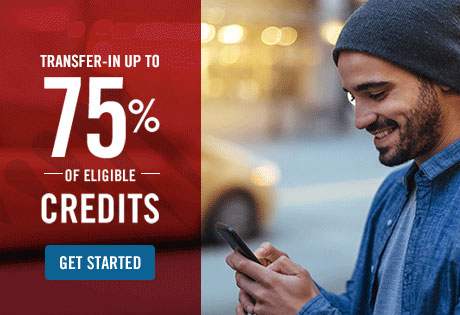 CTU Colorado Springs provides a comprehensive events list of webinars, lectures, alumni get-togethers and more. We offer a number of events both on campus and online. From holiday parties to employment workshops, students and faculty at CTU Colorado Springs come together in an array of opportunities that extend the degree program experience.
Explore Our Events
Your degree program experience can go beyond the classroom. From visits to work sites to industry scenario simulations, CTU Colorado Springs encourages its students to take advantage of many opportunities to help students prepare for the "real world" and see what a field of study is all about.
Built for professionals with full-time jobs and families as well as active military members, CTU Colorado Springs students can build a schedule that includes both online as well as on-campus courses to meet their degree requirements. You can even choose to split your time between the Colorado Springs and the online Virtual Campus for schedule flexibility and convenience. We also offer transfer credit opportunities so that you might be able to reduce the time it takes to earn your degree and save on tuition.
Request Information
Finding grants or scholarships
CTU Colorado Springs makes it easy to apply for grants and scholarships to potentially make your degree program more affordable. New and returning students who meet certain eligibility criteria have the opportunity to take advantage of a number of grants and scholarships, including the CTU Patriot Scholarship for veterans, CTU-sponsored grants for new and returning students, and much more. Explore these financial aid opportunities for assistance with your undergraduate or graduate degree program.
Learn More
CTU Colorado Springs gives students the opportunity to learn from knowledgeable faculty who are experienced in their fields. Recognized by CTU as outstanding teachers, scholars and mentors, our Colorado Springs faculty help students gain firsthand experience through a wide range of curriculum assignments, technologies, ideas and methodologies.
Meet Our Faculty
Just Off I-25 and Garden Of The Gods Road
CTU is conveniently located just north of Colorado Springs near the intersection of Interstate 25 and Garden of the Gods Road.
CTU Colorado Springs Campus
1575 Garden of the Gods Road, Suite 100

Colorado Springs
,
CO
80907
Explore the Degrees Offered at CTU Colorado Springs
CTU Colorado Springs makes it possible to find and pursue your professional interests and educational goals. Whether you're a first-time student or returning to finish your degree, we offer campus degree programs, including Electronics Technology, Computer Engineering, Criminal Justice – Forensics, and Electrical Engineering, as well as many other options online such as Information Technology and Business Administration.
CTU's degree programs are designed to provide you with the flexibility you need to meet your educational goals. If you're considering an undergraduate or graduate degree or looking to gain experience in your favorite subject matter, explore CTU's Colorado Springs degree programs to find the one that's right for you.
---
1. "Best Places to Live: Colorado Springs, Colorado." U.S. News & World Report. Retrieved from: https://realestate.usnews.com/places/colorado/colorado-springs (Visited 12/4/19).
Program details are provided lower on the page.
Get More Details
Complete the form and:
An admissions advisor will contact you shortly

Get scholarship and financial aid information
Learn about specific degree programs