Colorado Tech's Learning Platform
Colorado Tech's Learning Platform
CTU Virtual Classroom
Colorado Technical University has adopted industry-relevant technology and incorporated it into the ways you can:
Access upcoming and archived lectures (live chats)
Interact with your instructors and classmates
Keep track of assignments and grades
All of these features are available via the CTU Mobile App.
It's all pretty amazing, and it's better to experience it than simply read about it, so we invite you to experience our Virtual Classroom tour.
2018 WOW Award Recipient
Colorado Technical University received a 2018 WCET Outstanding Work (WOW) Award for the CTU Faculty Mobile app. This is the second WOW Award the University has received for a mobile app, the first being in 2016 for the student-centered CTU Mobile app. The WOW award further solidifies and affirms the University's goal to provide industry-relevant higher education to a diverse student population through innovative technology and experienced faculty. Read the Media release here.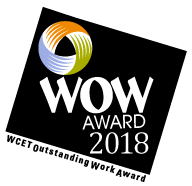 2016 Elearning! Best Of 2016 Award Of Excellence
CTU Mobile by Colorado Technical University received the 2016 Best of Elearning! Award of Excellence. Elearning! Media Group hosts the exclusive user's choice awards in the enterprise learning and workplace technology market. Click here to read more about CTU Mobile.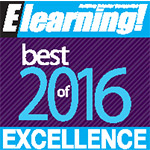 Eduventures 2016 Innovation Award Winner
Eduventures named Colorado Technical University™ a 2016 Innovation Award winner. Eduventures recognized CTU for its mobile app, CTU Mobile, and creative use of technology in developing programming designed to improve student outcomes. Other winners include Leeds School of Business at the University of Colorado–Boulder, Oral Roberts University, Oregon State University, the University of South Florida, and Western Governors University.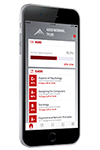 2016 International E-Learning Award (IELA) Winner
CTU Mobile by Colorado Technical University is a 2016 International E-Learning Award (IELA) winner for mobile learning: academic division. The IELA is an international organization that recognizes innovation in e-learning initiatives in the higher education and business industries.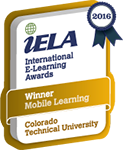 2016 IMS GLOBAL LEARNING CONSORTIUM AWARD WINNER
The IMS Global Learning Consortium, (IMS Global/IMS) the world leader in EdTech interoperability and innovation, recognized CTU as a 2016 Gold Medal winner for its Virtual Classroom technology.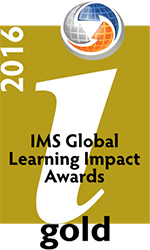 2016 APPY AWARDS FINALIST
CTU Mobile was named a 2016 Appy Awards finalist for Best Mobile App for Education. Other finalists include Varsity Tutors by Varsity Tutors for Varsity Tutors (winner) and Course Hero by Course Hero, Inc. Read more about CTU Mobile.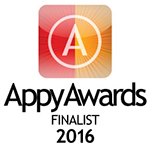 2015 Distance Education Innovation Award
The National University Technology Network (NUTN), which acknowledges innovative programs or practices that contribute to the field of distance education, awarded Colorado Technical University the 2015 Distance Education Innovation Award. The award distinguishes CTU's adaptive learning platform, intellipath®, which provides an innovative, personalized learning plan for its Master of Business Administration (MBA) students.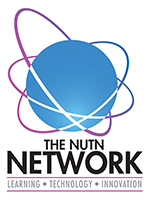 Get More Details
Complete the form and:
An admissions advisor will contact you shortly

Get scholarship and financial aid information
Learn about specific degree programs