Syria: Why Its Future Matters to More than the Middle East
Posted on: September 13, 2013
Trying to understand the situation in the Middle East – let alone its future – is impossible without examining Syria. Surrounded by Turkey, Iraq, Jordan, Israel and Lebanon, the country that began as a geographical context more than a defined nation acts as a lynchpin for the area's current state of affairs. After enduring numerous takeovers, colonial rule and a series of coups, Syria has abandoned its dreams of a pan-Arab state and been plunged into yet another bloody war. As the current regime battles insurgent forces, al-Qaida moves in and the Arab World hedges its bets, Dr. Nadav Morag examines how Syria became the battleground that it is today, and what its possible future may entail.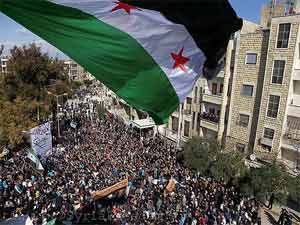 ---
By: Nadav Morag, Ph.D., University Dean of Security Studies
Classes start October 2, 2018!