Bachelor of Science in Information Technology - Security
For organizations of all sizes, data security is a high priority. With a Bachelor of Science degree in Information Technology with a Security specialization from CTU, you'll have the opportunity to examine how to tackle the ever-evolving threats from hackers, thieves, and malware.
While the threat of increasingly complex cyberattacks exist, demand for security professionals is expected to be high. Employment in information security analysts is projected to grow 28 percent from 2016 - 20261 — much faster than the overall occupational average.
The BSIT in Security:
Is designed in accordance with standards set by CompTIA and may help students prepare for the Security+ certification*.
Has CTU Fast Track™ exams available, a series of mini modules designed to test your knowledge of key course objectives, offering the opportunity to earn college credit for what you already know
Is rated among the Best Online Bachelor's Programs by U.S. News & World Report for the fourth year in a row**
At CTU, students come first. Our flexible online course schedule helps you to build a class schedule around your schedule. And with grants and scholarships available for those who qualify, a degree from CTU can be both achievable and affordable. Learn more below or fill out the form to speak with an admissions advisor.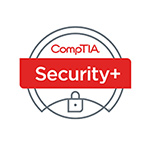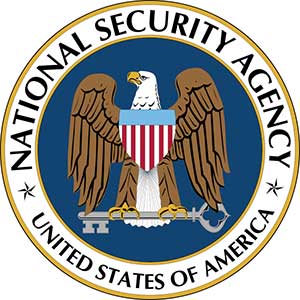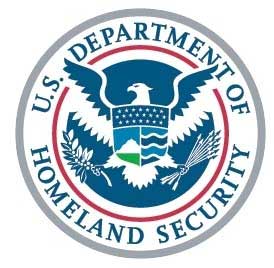 PROGRAM AVAILABILITY
Online
Colorado Springs
Aurora (Denver Area)
Degree Requirements

Related Degrees

Estimate Tuition and Grad Date

Total tuition for this degree program will vary depending on your educational needs, existing experience, and other factors.

Estimate your costs, potential savings and graduation date

Ways to Save

Cost of this degree may be reduced based on one or more of the following:

Students in CTU bachelor's degree programs may bring a wealth of knowledge to the classroom. CTU Fast Track™ lets students earn college credit for what they already know. As a result, students can complete their degree up to 30% faster. Just as important, by passing multiple Fast Track exams, students can save up to 30% on tuition because they won't have to pay for the classes they test out of. There's no additional cost for the exams and no penalty if a student fails to pass.*

Take a look at the list of current Fast Track courses and see how many courses you may be able to earn credit for.

*The ability to reduce time in school and/or reduce tuition depends on the number of Fast Track tests successfully passed. Fast Track program credits are unlikely to transfer. Not all programs are eligible for possible 30% reduction in time and money. Courses eligible subject to change.

Next Steps

Where do I go from here?

Choosing to continue your education is a big decision and we're here to help. Choose one of the options below to get started.

Submit your details and speak to an admissions advisor within the next day:

Submit a no-fee online application. An advisor will get in touch after your application is received to schedule an interview (required before enrolling):
Classes start February 12, 2019!
Gainful Employment and Other Student Disclosures
Below you can find placement rates and other information tailored to your chosen campus and program. Certain disclosures are published on this website to assist students in understanding the facts about their programs.
Program Disclosure Information for:
-- Select Campus Above --
Program Disclosure Information for:
Online Programs - Bachelor of Science in Information Technology
Program Disclosure Information for:
Colorado Springs - Bachelor of Science in Information Technology
Program Disclosure Information for:
Aurora (Denver Area) - Bachelor of Science in Information Technology
Employment Rates:
Select a campus for rate information.
Employment Rates:
Given the fact that all of the rates reflected below are based on historical data and were subject to varying levels of audit and re-interpretation, students should not rely on them as an implicit or explicit representation or promise of future outcomes or employability following completion of a program of study. Indeed, there are numerous factors that affect a student's ability to graduate and secure employment over which we have little or no control. Therefore, our school cannot and does not guarantee or estimate the likelihood of on-time completion, graduation, or employment for any student.
New York Attorney General:
Reporting Period: 7/1/2017 through 6/30/2018
Date Submitted: 12/2018
Campus Rate
NA Actual Rate
Program Rate
66.7% Actual Rate
The program rate shown corresponds to the Information Technology program.
1. Source: www.bls.gov/ooh/computer-and-information-technology/information-security-analysts.htm#tab-6
*CTU does not guarantee third-party certifications. Certification requirements for taking and passing certification examinations are not controlled by CTU but by outside agencies and are subject to change by the agencies without notice to CTU. Therefore, CTU cannot guarantee that graduates will be eligible to take certification examinations, regardless of their eligibility status upon enrollment.
** Learn more about the U.S. News rankings for Colorado Technical University's online degree programs.