Bachelor of Science in Information Technology
Online Information Technology Degree
Bachelor of Science in Information Technology
IT professionals should possess the soft and technical skills needed to manage and disseminate the flow of an organization's information in harmony with personnel. Colorado Technical University's Bachelor of Science in Information Technology degree includes common core courses, as well as specialization-specific courses. The information technology core is designed to provide students with the opportunity to establish a strong foundation in the information technology areas of programming, systems administration, security, architecture, databases and ethics. CTU offers specializations for the Bachelor of Science in Information Technology, which provides students with the opportunity to focus their degrees.
The BSIT:
Offers a general track as well as specializations in data management, security, network management, software application programming, software systems engineering, and web development
Has CTU Fast Track™ exams available, a series of mini modules designed to test your knowledge of key course objectives, offering the opportunity to earn college credit for what you already know
Is ranked among the Best Online Bachelor's Programs by U.S. News & World Report for the sixth year in a row*
At CTU, students come first. Our flexible online course schedule helps you to build a class schedule around your schedule. And with grants and scholarships available for those who qualify, a degree from CTU can be both achievable and affordable. Learn more below or fill out the form to speak with an admissions advisor.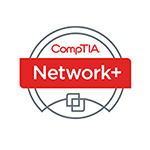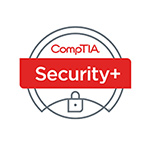 Relevant Institutional/Programmatic Accreditation
CTU is institutionally accredited by the Higher Learning Commission www.hlcommission.org
CLASSES START
August 18, 2020
October 06, 2020
November 17, 2020
Estimate Tuition and Grad Date

Total tuition for this degree program will vary depending on your educational needs, existing experience, and other factors.

Estimate your costs, potential savings and graduation date

Degree Requirements

Related Areas of Study

Ways to Save

Next Steps
Program details are provided lower on the page.
Classes start August 18, 2020!