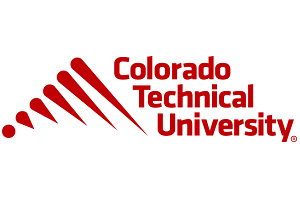 Colorado Springs, Colo. – 2.8.19 – Colorado Technical University (CTU) was recognized for the CTU Faculty App – an instructor-based mobile application – at the WCET Annual Meeting in Portland, Ore.
Attended by CTU Chief Academic Officer and Provost, Dr. Connie Johnson, the WCET 30th Annual Meeting brought together higher education thinkers and leaders interested in advanced technology and innovative learning.
Dr. Johnson accepted the WOW Award on the University's behalf and spoke about the successes and challenges of launching mobile technology for faculty:
"We are honored to be recognized by WCET for our implementation of the CTU Faculty App that was strongly influenced by our faculty feedback. We thank our colleagues at WCET for our third outstanding work award. This important peer recognition continues to inspire and motivate CTU academics."
CTU received a similar WOW Award in 2016 for CTU Mobile – the University's student-facing application – designed to help students stay connected to their classes anytime, anywhere. Stemming from the excitement and success of the student mobile app, CTU launched a similar on-the-go experience for its instructors with the CTU Faculty App in 2018.
CTU President, Andrew H. Hurst, reflected on the most recent award and the University's continual use of technology: A key priority for CTU is our investment in innovative technology. The CTU Faculty App enables our instructors to better access their courses and thus improve the overall student experience.
President Hurst continued, Mobile apps, in particular, also allow us to provide a more engaging and personal education experience to both students and faculty.
Colorado Technical University is honored to be recognized by WCET with a 2018 WOW Award for the CTU Faculty App. This acknowledgment further solidifies and affirms the University's commitment to providing industry-relevant education to students through innovative technology and experienced faculty.
---
About Colorado Technical University
For 55 years, Colorado Technical University (CTU) has helped students fit a real-world education into their busy daily lives. With more than 80 degree programs and concentrations in which students can pursue a variety of degrees at the associate, bachelor's, master's and doctoral level. CTU provides flexible online classes, accessible through the University's Virtual Campus or the innovative CTU Mobile app. CTU also maintains two ground campus locations in Colorado Springs and Aurora, Colo. With the help of faculty and industry professionals, CTU has awarded over 118,000 degrees to traditional campus and online students since 1965. For more information about CTU, visit www.coloradotech.edu.
Colorado Technical University is accredited by the Higher Learning Commission (hlcommission.org), a regional accreditation agency recognized by the U.S. Department of Education. CTU cannot guarantee employment, salary or career advancement CTU is a member of Perdoceo Education Corporation (NASDAQ:PRDO). For more information, visit www.perdoceoed.com.
Media Contact:
newsroom@coloradotech.edu