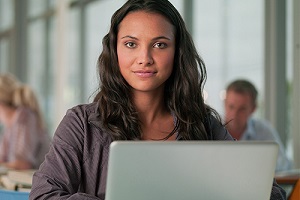 Today, we have all sorts of communication channels that make sending and receiving information easier and faster than ever. Nevertheless, with our constant use of social media, texting, and emailing to all of the people in our lives, it can be easy to forget proper etiquette. Since you will be inevitably emailing your professor at some point, whether that's submitting an assignment, asking a question, or making an appointment to talk during office hours, it is important not to let silly mistakes ruin your email. Spelling or grammatical errors can get in the way of the information you seek or give a wrong impression. Here are some tips on how to email your professor effectively.1
Write, proofread, and proofread again. Once you hit "send," that's it; your email has gone out, and there may not be a way to recover it before it's read. So make sure you treat your emails to your professors (and discussion groups) as if they are permanent documents. Using tools like spell check and Grammarly can make proofreading your emails smoother.2


Use a legitimate, simple email address. Professors are unlikely to open a message if the sender looks like it could be spam. Make sure you use your school email address, so your email is less likely to get sent to a professor's spam folder. A professional email address can also be helpful beyond school when you are networking and making connections in your chosen industry.


Use subject lines that are informational and simple. In this day in age, it is easy for anyone's email inbox to become cluttered. It's likely your professors are scanning their inboxes for important emails and reviewing others later. A brief subject line that lets your professor know who you are (their student) and that you have a simple question or have attached an assignment may help get your email read sooner and your assignments received on time. Using subject lines like, "URGENT!!! PLEASE Respond!!" may appear to be spam and should therefore be avoided.


Address an email to your professor as you would a business client. "Dear Professor [last name]," is the safest way to address your professor. You never know if using "Ms." or "Mr." or "Mrs." could potentially offend someone, so stick to a safe salutation. Also, address them by their last name unless your professor has explicitly expressed that he or she wants to be addressed by their first name, which is not recommended.


Keep your email short and to the point. Using bullet points to outline your questions or numbering them in a short list might help your professors answer your questions quickly. If you're inquiries require background information or may be more complicated, consider taking advantage of office hours instead. It may prove more beneficial to engage your professor in an in-person or one-on-one conversation.


Stay away from capital letters… In an email, using all capital letters might indicate that someone is yelling or is angry. Unless you are shouting at your professor (which is likely not the case), capital letters can distract from what you're actually trying to say.


… and emoticons, and abbreviating words. Though using abbreviations might be helpful when texting your friends and family, it may confuse or distract a professor in your email. The same goes for emoticons; so it may be best to avoid them.


Use common formats when submitting papers electronically. Just like your professor is unlikely to open an email with a peculiar sender address, they might not open a message with an attachment they don't recognize. It may be your preference to use file formats such as .odt or .bbs, however, for school purposes, make sure you convert those files into .docx or .pdf or another format your professor prefers before submitting assignments electronically.


Having a sense of humor is great! Imposing your views is not. It may be acceptable to include your favorite quotes or opinions in the emails you send to your friends and family, but would you do that with a business client? Most likely not. Emails to professors are similar to conversing with a business professional. Make sure to remove any fluffy quotes from your signature or political statements from your emails.


A little appreciation goes a long way. Professors are often hard-pressed for time between teaching classes and assisting other students. Correct grammar and spelling can show you took the time to proofread your email to make sure it's simple and understandable.
Keep these tips in mind next time you write an email to your professor. Your attention to these details will go a long way.
If you are looking for a new, fresh start for college, review the degree programs at Colorado Technical University.
Connect with CTU students and find recent news updates on Facebook.
---
1. "Writing Effective Emails," MindTools.com. Accessed June 28, 2017. https://www.mindtools.com/CommSkll/EmailCommunication.htm.
2. "FAQ." Grammarly. Accessed July 3, 2017. https://www.grammarly.com/faq.