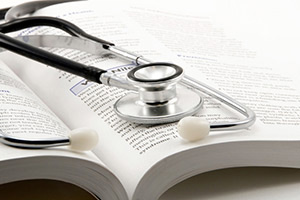 Growth of collegiate nursing programs has skyrocketed in recent years, as a result of a 2010 Future of Nursing report which sets two ambitious goals for nursing education to achieve by 2020: increase the number of nurses with BSN degrees to 80 percent and double the number of nurses with doctoral degrees.1,2 Nursing degree completion programs aim to provide an important bridge for creating a more highly educated nursing workforce and enhancing patient care. Plus many employers, such as hospitals and other healthcare settings, now prefer new hires to have at least a bachelor's degree in nursing.2
For many registered nurses (RNs) who return to school, a RN-to-BSN program is a common entry point. A BSN degree can help broaden your skills, open doors to additional career opportunities, and lead to better patient outcomes.2 Advanced degrees, such as a Master's of Science in Nursing (MSN), may help RNs who already hold a BSN degree continue your career advancement, educational goals, and personal growth objectives.3
Whether you are seeking an RN-to-BSN or a MSN degree, there are hundreds of nursing programs available.1 With so many programs to choose from, some prospective nursing students may wonder how to choose the right nursing program. Here are some aspects to consider when deciding which nursing education program is right for you.
Online Nursing Programs Versus Traditional Nursing Programs
Selecting where you go to school is an important decision. One of the first things students need to decide is format. Is an online nursing program or a traditional, on-campus program the right choice for you? Students in on-campus programs attend classes at set times, study with a cohort of students, and interact with instructors face-to-face. There is less schedule flexibility and it may be harder to work and balance a full course load at the same time.
In contrast, online degree programs provide greater flexibility on where you access course materials, and when you take classes, study, and complete assignments. Online students still interact with classmates and instructors, but the format is primarily via the internet. Plus, some online nursing programs have mobile apps to allow busy students to access coursework, participate in live chats, receive real-time grade and assignment notifications, and stay connected with faculty with their smartphone and tablet.
How to Choose a Nursing Program
Does the nursing program offer your desired degree? Each step in nursing education requires a different degree, from a diploma or associate degree to a doctorate. Begin by defining your career goals and determining which degree will best help you to reach those objectives. Whether you want to be on the nursing floor, treating patients in a private practice, or helping to teach other nurses, there's an educational degree that's right for you. One option is the RN-to-BSN program, which focuses on helping RNs complete their bachelor's degree. RNs may want to earn a BSN degree for many reasons, including additional career opportunities and meeting employer job requirements.4 An MSN degree, may offer specialized concentrations, such as Nursing Administration or Nursing Education and can lead to higher pay, more flexible work arrangements, and future career advancement.3
Who are the nursing faculty and how can they help you achieve your educational goals? Faculty does more than just develop and teach you course materials. In addition to being teachers, faculty may offer you clinical advice and tips based on their professional experience, act as a mentor, talk with you about your career goals, help you identify career opportunities, or introduce you to industry experts. So when you are choosing a nursing program, take a good hard look at the quality and experience of the faculty it employs. See what degrees they have earned, how long they have been teaching, which national certifications they hold, and what they have published.
What courses does the school require and offer students in its nursing program? Bachelor of Science in Nursing programs may offer core nursing courses such as health information and technology, evidence-based practice, and safety and quality improvement in nursing care. Fundamental classes like English and communications, social science, and history may be required depending on the institution's transfer policy for previous education such as an ADN or Diploma in Nursing. The curriculum for MSN programs tend to focus more on advanced nursing principles, such as evidence-based practice, informatics, population-based nursing, nursing theory, and healthcare policy courses.
Is the program accredited? Accreditation helps identify schools that are providing nursing program curriculum and assessment that are congruent with nursing education standards. Nursing school accreditation can be granted by the Commission on Collegiate Nursing Education (CCNE) or the Accreditation Commission for Education in Nursing (ACEN), which evaluates and sets standards for programs in nursing schools nationwide.
What's the tuition cost? Budget is a factor when you're going back to school. Costs vary widely between on-campus and online nursing programs. Plus, certain degree programs allow students to transfer in college credit from other accredited schools. As you budget, consider what the projected tuition will be, whether you're eligible for student aid, number of credit hours required, and other factors, such as the costs of classes, books and commuting, that may influence your financial big picture. Assessing budget issues before you begin can help you identify a cost-effective educational option.
How long will it take to complete your degree? Students returning to school may wonder how long it will take to complete a degree program. For example, CTU's RN-to-BSN program, which is designed for RNs, can be completed in as little as 9 months*, while CTU's MSN degree can be completed in as little as 18-20 months*. Some schools also offer combination degrees, which allow you to work toward a BSN and MSN sequentially.
Will your prior college credits transfer? Transferring college credits can help accelerate your degree completion and lower your total costs. While not every nursing program assesses your total educational background for credit, CTU evaluates past college credits, work experience, licensure, national nursing certifications and training. For example, experienced nurses applying to CTU's RN-to-BSN program can potentially receive up to 132 credits toward the RN-BSN degree.
What student support services are offered? Student support services vary from each institution, but may include: enrollment support, financial aid, academic advising, library services, tutoring, career services, and military support for students transitioning out of the armed forces.
How soon can I enroll? If you're ready to get started, consider when you can enroll. On-campus degrees typically have set start dates that align with spring and fall semesters. Online programs may be more flexible, and offer students numerous enrollment and start dates throughout the year.
Learn more about why Colorado Technical University's accredited nursing program may be right for you.
---
1. American Association of Colleges of Nursing, "Fact Sheet: Degree Completion Programs for Registered Nurses: RN to Master's Degree and RN to Baccalaureate Programs," on the internet at https://www.aacnnursing.org/ [visited July 5, 2016]
2. Robert Wood Foundation, "Charting Nursing's Future," found on the internet at http://www.rwjf.org/content/dam/farm/reports/issue_briefs/2013/rwjf407597 [visited July 5, 2016]
3. 25 Nursing Journal, "Reason Why To Get A Masters In Nursing," on the internet at http://nursejournal.org/msn-degree/25-best-reasons-why-to-get-a-msn-degree/ [visited July 5, 2016]
4. Nursing Journal, "Top 9 Advantages Of A BSN Degree," on the internet at http://nursejournal.org/bsn-degree/top-9-advantages-of-a-bsn-degree/ [visited July 5, 2016]
REQ1087167