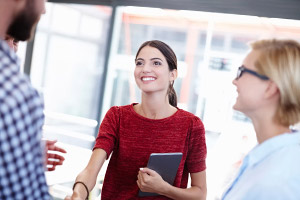 What is networking? Networking is building relationships to share resources or information. It can be a skill that you learn through practice and it is something that you can always improve on in order to be an effective networker. Essentially, networking is people helping people.
Now, take some time and think: who exactly is in your network?
Make sure your network includes professional and personal relationships. Create a list of the people that you know. They don't have to be related to the field you are interested in, because they may know someone who is. Take a look at the people you could potentially get in contact with and consider how they may be able to help you.
Friends/Relatives – start with those closest to you and build your way out. We often trust in our family and friends and discuss our aspirations and career goals. Talk about who they know, friends of friends whom they may be able to make an introduction to, what you're looking to accomplish, and how you would like to meet with them.
Neighbors – getting to know your neighbors isn't just good to ensure you keep up with what is going on within your community, but you may be surprised to learn what your neighbors do for a living as well! Get to know them and start sharing information and resources. Even if they are not in your field of interest, you may be able to help a friend out in the future through this new found connection.
Instructors – nowadays, many instructors in core courses are professionals in your field of study. This is a great incentive to not only be an active student in your classes, but to make yourself known and stand out, talk to your instructors and keep them in your network.
Volunteering/Internships – this is a great way for you to not only gain experience, but start building relationships with the person you report to, managers and other employees. Contribute to conversations and build relationships. Volunteering or internship opportunities could potentially lead to a full time offer!
Acquaintances– you may not think about people like your hairstylist, dog walker, babysitter, or other people with whom you have a relationship outside of your friends and family as being part of your network. But when you think about it, many of us have been to the same hairstylist for years and by now the hairstylist likely knows about your personal and professional life. Or you've grown close to the sitter that has watched your child for years. Don't be afraid to talk to these acquaintances about your degree program and your career interest. They may have a relative, friend or even another client, that you could add to your network!
Professional Associations – if you are active in school, now is the time to join a professional association, as many may offer memberships at a discounted rate. Take advantage of this and make sure that you start getting involved. Often chapters hold networking events in every state. See what you associations you may be able to join and start talking to professionals in your area.
CTU Alumni Community – joining your CTU Alumni Community through LinkedIn is also a great resource. Connect with students and alums that have had the pleasure of working with you and build connections! You never know who is in the industry of your choice, visit the LinkedIn group at https://www.linkedin.com/groups/36587/
So remember, don't make networking hard on yourself and make it fun. Keep these final thoughts in mind:
Be consistent on how often you connect with people and ensure to remain actively involved.
Share your professional or educational expertise; position yourself as someone who has knowledge or resources that are valuable.
Someday you may be in a position where you can help others achieve their goals. Don't forget to help others network as well!
Don't think of networking as something you need to do just to get a job, but network to build long-term and ongoing relationships.
People will do business with and hire people they know and trust.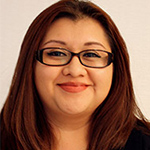 Lupe Arellano is a Senior Career Coach with 6+ years of experience in higher education, and management. She is an active Domestic Violence Volunteer Advocate having completed the state-mandated training for the purposes of providing support, safety planning and domestic violence education.
If you're a current CTU student or alumnus looking for more career advice, please contact Career Services at 866-813-1836 Option 5 or at careerservices@coloradotech.edu