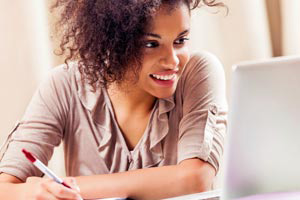 Hiring managers may take little time to review your résumé. This is one reason a résumé must be concise, organized, and easy to review. Your résumé does not have to contain your life story; it just has to get you in for the interview. Sometimes it can be difficult to exclude parts of your professional past, but it might be necessary to create a competitive résumé. Follow the steps below to help make your résumé tell a story employers may want to hear.
ATS (Applicant Tracking Systems) are electronic résumé scanning systems that companies use to read application documents submitted through electronic means. Many companies are now scanning résumés into an ATS system. Using an ATS helps companies manage excessive amounts of applications. ATS can prevent discrimination by searching specifically for qualifications and skills instead of items like an applicant's past jobs, age, graduation date, etc. Also, systems for tracking application data may help companies ensure that their hiring policies are fair.
These systems vary, and submitting a résumé that is nontraditional in style or content may cause problems for these systems. Following these basic style tips for appropriate formatting and content may make it more likely that your résumé makes it into the hands of a recruiter.
Focus on keywords: Use keywords from the job description in both your résumé and cover letter to increase the chances of returning a match.
Be careful about formatting:

Avoid tables, borders, columns (without bullet points) graphics, or logos, and keep your smallest font size to 10 or 11.
I recommend a basic, sans serif font such as Arial, Calibri, Tahoma, or Verdana.
Do not place your contact information in a header.
As mentioned above, you want to use keywords and phrases that represent your industry of interest and/or position type. This can be the most essential part of your résumé. The goal of your keywords and phrases is to show the employer that you can do exactly what they need you to do to perform a job.
Utilize verbiage from the job posting: Use the employer's terminology. For instance if the job description asks for 5 years of administrative experience, make sure your résumé states "5 years of administrative experience…" Not only mention what skills you have, but be sure to show the potential employer how you have applied them. There are certain websites that can help you identify keywords from a job description. Websites such as Tagcrowd.com allow users to copy and paste job descriptions to generate a tag cloud, which allows you to identify core keywords. Make sure that those keywords are on your résumé.
List each skill from the job description. If you do not have an exact skill an employer is looking for, there may be other ways to list it. For example, if a job description states they prefer a candidate with experience using Microsoft Excel, and you have not used the program for work but have some experience from coursework or personal use, use phrases such as "Knowledge of Microsoft Excel" or "Currently studying Microsoft Excel." (Don't forget to then familiarize yourself with Excel concepts.) Never embellish your skills, but make sure the skills an employer needs for the position are listed on your résumé in a creative way.
When you are working on creating or updating your résumé, make sure you are taking these guidelines into consideration. Be deliberate with the content you are providing, i.e. focus on the most relevant aspects of your background which incorporate industry keywords and terminology, and don't forget the formatting rules.
Interested in more posts on job search related topics? Check out our Career Development blog.
If you're a current CTU student or alumnus looking for more career advice, please contact the Career Services Department at 866-813-1836 Option 5 or at careerservices@coloradotech.edu.
---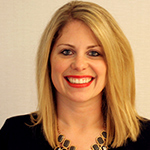 Samantha Urso is a Senior Career Coach at Colorado Technical University with 7+ years of experience in higher education including career coaching and advising.