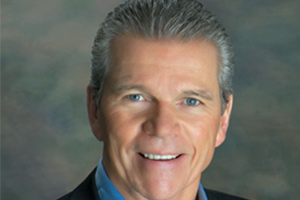 Vito A. Pampalona, a member of the Colorado Technical University's Wounded Warrior Scholarship Selection Board, is also founder and president of Vito Anthony Homes. Vito is a Vietnam veteran who was born and raised on the east side of Detroit. Drafted into the Army in 1965, he spent two years in the Vietnam 1st Air Calvary as a door gunner where he earned the Distinguished Flying Cross and the Air Medal, the first one through the 18th Oak Leaf Clusters.
An Original Member
Throughout the hallways of the Walter Reed National Military Medical Center, Vito is affectionately known as "Uncle Vito," the man who hosts Christmas parties every year at Walter Reed and Belvoir Community Hospital in Virginia for the injured and their families. Since 2003, Vito has interacted with more than 1,000 patients, caregivers, and their families.
Vito was one of the original members of the Wounded Warrior Scholarship Selection Committee. Since 2008, he has been involved in awarding 450 scholarships through CTU's Wounded Warriors Scholarship program.
Strong Contributor
Passionate about supporting our injured troops, Vito serves on the Board of Directors of the Yellow Ribbon Fund, who partner with CTU to provide the Wounded Warrior Scholarship. He runs an annual charity golf tournament and other fundraising activities for the Yellow Ribbon Fund. Vito also serves as chairman of the National Ambassador Committee, reaching out to injured veterans as they transition to civilian life.
It was Vito's involvement with the Yellow Ribbon Fund that got him interested in CTU's Wounded Warrior Scholarship Program. The Yellow Ribbon Fund annually helps spread the word about CTU's scholarship and encourages many to apply.
Vito's experience with the Yellow Ribbon Fund has given him first-hand knowledge about what injured active duty, veterans, and their families go through: how they deal with feeling like a different person, both mentally and physically, after their injury. This insight has given Vito the tools to understand the situations and emotions described in scholarship applications.
Share Stories Candidly
Vito spends a considerable amount of time reviewing the applications. He often reads them two or three times. "Applicants, whether they are spouses, active duty, veterans, or caregivers, should take the time to thoroughly fill out the scholarship application with detailed answers," said Vito. "As I read it over, it's important to me to see how they're trying to build their lives and be positive role models for others in a similar situation."
Vito said when it comes to choosing winners for the scholarship, he thinks about their current and future challenges. "I look at the degree of the wounded warrior's injury and how it impacts whoever is applying for the scholarship, including themselves, their spouse, or their caregiver," said Vito.
He said he wants to ensure the winners will use the award to its fullest extent: "I look for a positive attitude about the life transition they're facing due to the injury, and that they will make the most of the scholarship opportunity."
Tips for the Application
Here are some tips from Vito to those who are applying for the scholarship.
Tell your story and explain where you want to go in the future.
Describe how the scholarship will help you with your future goals.
Take the time to think through the questions and fill them out with your own personal story in detail.
Differentiate yourself from other applications by making it personal and being open and honest about your situation.
Don't be afraid to share—I want to get to know the real you.
CTU is proud that we are making a difference in so many lives thanks to members of our selection committee, like Vito, who spend many hours reading every application with great care.
Learn more about the Wounded Warrior Scholarship. Applications for the 2018 scholarship year are due July 31, 2017.