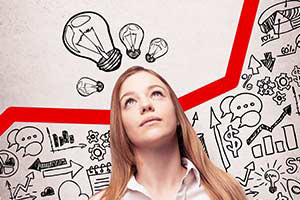 When searching for a job, most people are concerned about getting their resume together and brushing up on interview skills so they have a positive interview experience. There are some minor details that applicants tend to overlook, though, and sometimes it could mean missing out on a great opportunity. Interviewing is more than just showing up, answering questions and impressing the hiring manager. Let's discuss how you can create a professional image by simply planning ahead.
Affordable Interview Attire
Your interviewing wardrobe is very important. If you want the part, you need to play the part. When in doubt, overdress. Now, you may be thinking that nice business attire is too expensive and you can't afford it, I mean, after all you are looking for a job right?! Check out second hand stores like Goodwill or Savers. You might be surprised at what you find!
What do I bring to the interview?
Part of preparing for your job interview is making sure you bring everything you need to make a positive impression on the interviewer. A portfolio is a very nice and inexpensive investment. It is a leather folder that has a folder on one side and a pad of paper on the other. When going to your interview prepare the portfolio. Include:
copies of your resume (bring enough copies for each person)
copies of your references
a legal pad of paper
a blue/black ink pen that does NOT represent another company
Your resume and references should be printed on linen or resume paper. Have your resume stand out by using specialty paper, not standard computer paper. This type of paper can be purchased at Walmart, Target, Walgreens or any local office supply store.
The Day Before
You want to be sure to arrive early to your interview, so the day before your interview, or even the weekend before, make sure you do a "trial" commute to the office where your interview will be held. If your interview is at 2:00 PM you should try to do the trial commute at that same time the day prior; this will give you an idea of daily lane closures, construction and traffic.
The Big Day
Your interview starts as you pull into the parking lot, not when you walk in the office doors. Turn your music down, drive slow and pay close attention to your surroundings. Once parked, turn off your cell phone. Cell phones should be shut off, not just turned on silent so that you can avoid any distractions. Smile and walk confidently from your car to the office door. As you enter the office, smile and introduce yourself to the receptionist/greeter and extend a handshake.
Are you a smoker? Don't worry; I am not going to lecture you about the hazards of smoking. But when interviewing, the smell of smoke can be a deal breaker. Do not smoke after you shower, wait until after the interview. As we sometimes like to think that gum and sprays will cover up the smell, it may only mask it. Don't let the smell of cigarettes distract your interviewer from your skills.
So, there you have it, make sure you are interview ready! These basic tips should take some of the anxiety out of interviewing. Dress right, go prepared and walk with confidence. Remember, you professionalism doesn't start when you walk in the door of your interview; it begins the moment you get in your car to go. If you're a current CTU student or alumnus looking for more career advice, please contact the Career Services Department at 866-813-1836 Option 5 or at careerservices@coloradotech.edu.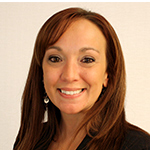 Francesca Muller is a Career Coach at Colorado Technical University. She currently holds a Bachelor of Arts along with a Master of Business Administration. She holds 13+ years in coaching students and graduates towards their education and career goals.