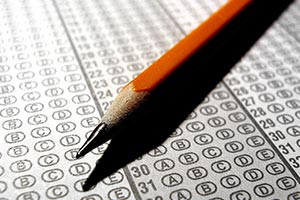 The project management field is hot according to PMI, the global, non-profit professional membership organization for project managers. In its latest Industry Growth Forecast, a projected 15.7 million new project management roles will be created globally across seven key industries—manufacturing, business services, finance & insurance, oil & gas, information services, construction and utilities—between now and 20201.
But there is a problem.
PMI also reports that 80 percent of organizations are struggling to find qualified candidates to fill critical project management positions2. So while there are plenty of opportunities for job seekers, employers are looking for a specific skill set and they're having trouble finding it.
Whether you're currently in a project management position or aspire to one day enter the field, you need something to distinguish you from the many job seekers who will likely pursue the open opportunities. And you need the added credibility to prove to prospective employers that you have what it takes to do well in the job. Earning your Project Management Professional (PMP) designation can help.
In a recent search of project manager positions worldwide, PMI found more than 50,000 job listings that either requested or required applicants have one or more professional certifications3. These days being a PMP doesn't just set you apart from other candidates, it proves to prospective employers that you are not only committed to the field, but also competent in it.
Earning your PMP certification can also lead to increased earnings and greater career advancement4. The designation is also recognized globally, making it transferable across borders and a range of industries. Depending on the career path you choose, you can also pursue specialty designations in areas such as business analysis and risk management.
Launched in 1984, there are less than 500,000 PMPs (as of 20115) representing nearly 200 countries worldwide. The PMP designation is well respected by governments, organizations and practitioners. Earning your PMP credential shows that you not only have project knowledge, but the aptitude to apply it to real-world scenarios.
To earn the PMP designation you will be assessed alongside PMI's five E's of competence:
Education for Eligibility: You must complete 35 contact hours of project management training, obtained through PMI
Experience: Your must have a minimum of three years of verifiable, direct professional experience leading and directing projects, with a bachelor's degree
Examination: You must successfully pass the PMP examination, a scenario-based multiple-choice exam.
Ethics: You must adhere to the PMI Code of Ethics and Professional Conduct.
Education for Certification Maintenance: To continue your certification, you must earn professional development units (PDUs to maintain and to develop your competence in project management.
Gearing Up for Your PMP
The first step toward earning the PMP designation is to clarify your decision. The road to certification isn't easy, so it's important for you to understand your motives and goals. What is your ultimate career goal? Is the PMP designation critical to achieving that goal? If, after conducting your own internal inventory and outside research, you decide the PMP is for you, then your next step is to gain the knowledge you need to successfully pass PMI's assessment process.
If you already have a bachelor's degree, then you may only want to pursue the 35 hours of direct project management training required by PMI. You can obtain that training directly from PMI or through its REPs. CTU is a PMI REP, which means you can complete training with us and apply those hours toward your PMP certification.
If you do not have a bachelor's degree, or you are interested in pursuing a degree program that specializes in project management, CTU's project-oriented degree programs are also accredited by PMI's Global Accreditation Center. This means that our programs have undergone a rigorous process that meets PMI's comprehensive quality standards designed to prepare students for success in project management careers.
Completing formal training in project management will help ensure you have the knowledge you need to pass the PMP, but you must also complement what you learn with direct experience. Whether you are currently holding a "project manager" job title or not, commit time toward gaining direct project management experience. This can be done by volunteering for special projects in a role your currently hold, or even applying for volunteer opportunities where project management experience is needed. In any case, be sure to document the experience you gain so it can be used in your PMP application.
When you're ready to launch your career in project management, visit us online to explore the educational opportunities available at CTU.
---
1. Source: https://www.pmi.org/~/media/PDF/Business-Solutions/PMIProjectManagementSkillsGapReport.ashx
2. Source: https://www.pmi.org/~/media/PDF/Professional-Development/project-talent-gold-rush.ashx
3. Source: https://www.pmi.org/learning/professional-development/career-central/pmi-credential-holders-in-demand.aspx
4. Source: https://www.pmi.org/learning/professional-development/career-central/PMI-Credentials-Can-Boost-Your-Career.aspx
5. Source: https://www.pmi.org/certification/~/media/Files/PDF/Certification/CredentialsNorthAmerica222.ashx