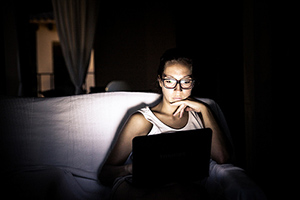 The thought of pursuing a college education while staying committed to a life of military service might be overwhelming—even exhausting. As you consider what path best suits your needs and matches your ambition of furthering your education, remember that it's not a one-size-fits all solution. There are numerous programs, schools and resources dedicated to ensuring the success of active duty women interested in obtaining a college education.

According to Pew Research, "From 1973 to 2010 the number of active-duty enlisted women in the military has grown from about 42,000 to 167,000."" Such exponential growth supports the increased need for additional programs and specialized resources to enable our military women to channel their skills and expertise in new ways.

Whether you're considering education post-service or looking to add school to your current lifestyle there's a lot to consider. You'll have an abundance of options at your fingertips; it can be challenging to make an informed decision.

As you research available options and determine what your educational priorities are, consider: what resources the military offers, your personal support network and resources your specific institution will provide to active military or veterans. What additional support and resources might help you succeed in your quest for higher education?

Military Resources

According to the U.S. Department of Veterans Affairs, the Veterans Educational Assistance Act, or better known as the Post-9/11 GI bill was implemented in 2009 to provide educational benefits to Veterans and their family members—active duty included. This bill requires that you have at least 90 days of aggregate active duty service after September 10, 2001, and are still on active duty, or if you've been honorably discharged. There are additional eligibility requirements. To learn more check out this pamphlet produced by the U.S. Department of Veterans Affairs.

There's a variety of training and education assistance through the Post-9/11 GI Bill. A few examples are:
Institutions of higher learning undergraduate and graduate degrees
Entrepreneurship training
Flight training
Independent and distance learning
Vocational/technical training
As long as you enroll in an approved program, the Post-9/11 GI Bill may provide up to 36 months of education benefits. In addition to tuition assistance, there are other financial resources included in this bill such as:
Monthly housing allowance
Annual books and supplies stipend
One-time rural benefit payment
Vocational/technical training
There are additional benefits, requirements and resources available through the Post-9/11 GI Bill. It's important to research and understand what benefits may apply to you.
Family Support
Even after identifying the best financial assistance and resources, consider your personal circumstances as part of your decision to enroll in school. Balancing in-class participation, course work and studying with a demanding work schedule can take a toll not just on you, as the student, but also your family or immediate support system.
Often military students are already working, many have families, and overall, are likely to approach their education differently than a traditional 2 or 4-year college student. There may also be necessary gaps in your academic pursuit to accommodate your commitment to the military. If you do have a family that will be part of your academic journey, consider your personal commitments when researching possible institutions.
Perhaps there are support groups, clubs or organizations that offer support and resources to service member and their families. Consider what online class options an institution offers that will allow you to do your academic coursework from home rather than having to spend additional time away from home and on campus. There are a variety of options available that can cater to your specific family situation; don't be afraid to ask your institution about programming specific to military students.
An example of specialized programming is CTU's professional networking programs, one of which is mentoring. Finding a professional mentor holds the possibility of not only gaining academic and career guidance but also coaching in how to balance your academic and professional pursuits with the demands of your personal life.
When considering your daily commitments, take time to understand the array of additional resources dedicated specifically for female veterans ranging from educational benefits to health information. The U.S. Department of Veterans Affairs has a Center for Women Veterans that houses an abundance of information and resources specifically for females in the military.
School Support
Active-duty and veteran female students may require specialized support, flexibility and resources. Individual motivation to enroll or return to school may differ and may dictate what academic program will best suite your needs. Some institutions offer dedicated academic support and programming for military students.
CTU's Student Advising team offers dedicated support throughout your academic journey. This team is committed to helping and advocating for students as they seek to understand university policy, procedure and culture.
A few questions to consider when researching potential academic programs:
Does the school offer specialized programming for military students?
Is there dedicated support staff to aid in your continued success?
What's the institution's military leave of absence policy?
What are the available options for choosing an online or traditional classroom curriculum?
How does the institution handle transfer credits?
As you continue to explore your options, consider contacting one of CTU's Military Education Benefits Specialists. These specialists can help guide you through the nuances of being active duty while pursing an education.