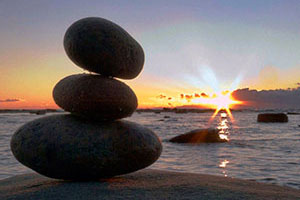 Learning how to balance school and work may be the biggest juggling act of your adult life. Starting or continuing your higher education while holding down a job is challenging, but you can do it with proper planning, dedication and perseverance. Rather than focusing solely on your classes, you now have to simultaneously tackle your daily work duties and academic assignments while trying to handle outside responsibilities like paying your bills and family obligations. Stressful? Yes. Impossible? Not at all. Each student finds out a balance in his or her own way, but we have some tips to help start you on the right path.
1. Choose The Right Program For You
Do your research and determine the program that best fits your goals and lifestyle. Decide what you want to study, how many credits you can handle and whether you'll take classes on campus or online. If you find that full time work and school are too much to handle, you may be able to adjust your class load up or down depending on your work demands. Some schools offer college credit for life or work experience that can help reduce the number of courses you'll need to take. Check out CTU's Fast Track™ program and cut down your time to earn a degree by up to 1/3rd!
2. Talk With Your Employer
Before you enroll, talk with your employer about your plans and make sure your workplace can be flexible while you're in school. If your course of study will help you gain valuable skills for your job or qualify you for a promotion, chances are your boss will be happy to accommodate your changes in schedule. Time management is the key to the equation, so follow your calendar for work and school closely and plan ahead to avoid conflicts. Getting in a time crunch or dumping extra work on your colleagues will not go over well at the office.
3. Set Your Schedule And Stick To It
Be ambitious but realistic about your schedule. How many hours do you normally work each week? When will you study? Find blocks of time to devote to reading and studying by limiting your television viewing, video game playing and time spent on social media. Post your syllabus and schedule with due dates and exam times highlighted. Make a schedule for work and studying every day and stick to it. By treating school with the same importance as your job, you will learn how to balance school and work as equal demands on your time. If you know you have a paper or exams soon, schedule meetings or projects accordingly or try to finish up work duties early to allow more study time that week. Likewise, if you have a project due at work or a big presentation, try to schedule it around your exams.
4. Find Your Study Spot
Once you plan your routine, find a regular place to study. Would you do better at home or at a library or coffee shop? Consider the effects of noise, distractions and even lighting conditions on your study habits and find the place you feel most productive. If you are at home, ask family or roommates not to interrupt. Stay organized with binders or folders for each course and hard copies of your syllabus and contact information for professors (and tech support if you are taking courses online).
5. Ask For Help
Spread the word to family, friends, coworkers and classmates that you are working while taking classes. There's no need to go it alone and people who care about you may be happy to help care for children or juggle meeting times at work to help you accomplish your education goals. Other students are doing the same thing you are, so be sure to join study and discussion groups either in person or online to connect with classmates and instructors. This can give you moral support and help improve your academic performance.
It won't be easy, but you can succeed and feel an enormous sense of accomplishment once you earn your degree.