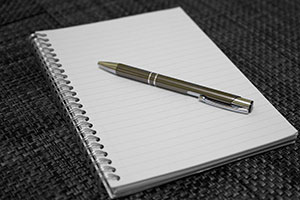 You know that school is important. That's a given. But sometimes life gets in the way of the completion of your degree. At any rate, going back to school is a noble decision; but when you're a working adult, it might be a decision fraught with conflicting emotions—both excitement and fear. Excitement at the prospect of finally getting that degree that eluded you for so long, but afraid of how you'd fit it into your life and how you'd pay for it. An even bigger issue you may be struggling with is how you'd discuss your new decision with your boss. Use these five steps to tell your boss that you've made the decision to return to school.
Give Your Boss Some Time
Managers have a lot to worry about in their day-to-day lives: adding to the bottom line of a company and new business prospecting, managing employees and the like, so alleviating any kind of burden or potential issue is best done far enough in advance. Nothing scares a manager more than not having a suitable timeframe to find a replacement or ample coverage for you. Your preparation and consideration to this will be greatly appreciated.
Map Out the Benefits
The first question your manager may have for you, after recovering from the initial shock, is "why?" As a dedicated and responsible employee, you've already had a very long discussion with your inner-self about the why. Now, you just need to relay that information to your boss. There are three main benefits you should touch on:

Bridging the Skills Gap: Tell your manager that you want to be a more competent employee and fill the holes in your skill set. A more educated employee is a better employee, and having the know-how can cut down on employee mistakes.
Empowering other employees: Your choice to go back to school may spark an education revolution for some of your other co-workers. The subsequent decisions of your colleagues will, in turn, ensure a better and more knowledgeable workforce should they consider getting more education under their belt.
Adding to the Bottom Line: Educated employees save companies money by increasing efficiency. A capable employee will no longer make costly mistakes or bill hours of time due to frequent revisions and the lack of understanding of assignments or projects.

Check Your Employee Benefits
Many companies understand the benefit of educated employees and offer robust tuition assistance or reimbursement programs. It would behoove you to take advantage of those since going back to school may result in the loss of some income. The more money you can save, the better off you will be. It will be one less thing to worry about.
Make an Appoint with HR
Just because you've made the decision to return to school doesn't mean that you'll have to start from scratch once you're finished obtaining that degree. Many companies have an employee leave policy that may apply to you. Your position could be temporarily filled while you pursue higher education, and waiting for you upon your return. But of course there is always the possibility that your position could be eliminated or your absence equates to resignation. If either of those cases applies to you, the good news is that you will come back with more education and may be able to apply for a higher-paying, higher-responsibility position.
Write Letter of resignation
Make your decision official by crafting a very professional letter to your manager about your decision. Be sure to restate the reasons for your decision, but also to list the skills and lessons in professional development that you've gained during your tenure. You want to leave on a good note; you never know if your path and your company's will cross again.
Now, it's your turn. Thinking about returning to school but don't want to start from scratch? View our Transfer-In Credits Guide to help you get started.