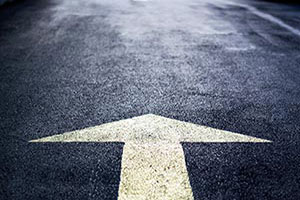 In the first quarter of 2014, Amazon.com reported $19.74 billion in net sales. This figure is amazing on its own, but even more astonishing is the number of products the company sells and delivers each day. At one point, Amazon is reported to have sold 306 items per second. Yes, per second! Handling that amount of inventory takes a very sophisticated and fine-tuned logistics system – and logistics professionals at the helm to manage it all.

These masters of detail are responsible for getting things to the right place, at the right time and for the right price. Since logistics is a multidisciplinary career that involves a number of working parts – from sourcing and inventory to transportation and production – even professionals who may be concerned with only one aspect have a complete understanding of the entire logistics process. This knowledge can come by pursuing a specialized degree in the field.

Logistics is a fast-paced, fast-growing field that offers a number of reasons to make it your top career choice, including these 5 compelling points:

1. A logistics career offers a variety of opportunities.

Logistics expertise is needed in a range of industries including manufacturing of industrial and consumer goods, merchandising, and service (i.e. banks, hospitals and higher education). In each of these industries, logistics expertise may be needed in the following areas:
Sourcing, or finding required items or raw materials, and negotiating with suppliers for the best price.
Transportation, or moving sourced items and materials to where they need to be.
Storage, or inventory management, which involves keeping properly stored items that may need to be held for short or long periods of time.
Production, or creating a final product to meet consumer demand – on time and without waste or overage.
Distribution, or transporting products to customers in the most efficient manner possible.
In addition to knowledge in the above areas, logistics professionals are also adept in project management, communications, human resources management, operations management and customer service. This makes the career a good choice if you enjoy diversity in your work.
2. Logistics is a high-growth career field.
The Bureau of Labor Statistics (BLS) reports that employment for logisticians is projected to grow 22 percent from 2012 to 2022, which is much faster than the average across all occupations. This growth, according to BLS, is in response to the growing role logistics plays in the movement of goods in a global economy. The report also suggests that job opportunities may be better for those with relevant experience and a bachelor's degree in the field.
3. Salary opportunities in logistics are competitive.
Salaries for logistics are competitive compared to other career paths. According to the BLS, the average median salary for logistics professionals with bachelor's degrees can range from $65,000/year to $72,780/year, with those in management and executive positions can earn as high as six-figure incomes.
4. There are opportunities at every level of your logistics career, from entry-level to executive.
Logistics is a career path that has multiple levels of entry. While having previous experience and knowledge of the field is a plus, it's not uncommon for someone to rise from an entry-level position to a leadership role.
5. A logistics career can introduce you to international assignments.
Increasingly, business is part of a global economy, which increases the need for logistics professionals to safely deliver products and services anywhere in the world – on time and on budget. Logistics professionals may find themselves on international assignments, acting as liaisons between U.S. and foreign operations to ensure the most efficient and effective delivery of products.
Logistics is an exciting, evolving field, so if you enjoy managing complex processes and helping to keep things running smoothly, a career in logistics can be a rewarding choice.
---
Disclaimer: Salary statistics are national, historical averages, and the figures in your area may be different. CTU cannot guarantee employment or salary. Find employment rates, financial obligations, and other disclosures at: www.coloradotech.edu/financial-aid/student-disclosures.