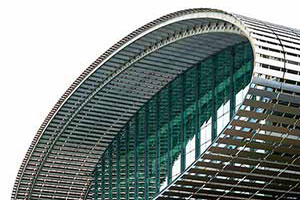 Throughout the 21st century, information technology has become one of the most dynamic, fluctuating fields in the world. While a formal education can lay a firm foundation for an IT career, practicing the following activities will help IT professionals stay sharp and competitive in the workplace.
As computing technology continues to change and advance at a rapid pace, IT professionals must be able to adapt and utilize their skill sets, past work experiences and education accordingly. In doing so, they may positively impact the industry and pursue their goals within the field.
But how can IT professionals adapt to the constant changes of technological advancements? One of the simplest tools at your disposal is social media. Connect with experts on Twitter, Facebook, and LinkedIn from your laptop or phone. Industry specialists, such as the faculty at Colorado Tech University, are directly accessible by following @CTUTech on Twitter.
Another way is by obtaining and maintaining IT certifications. Beyond this, subscribing to industry-leading magazines or education resources, such as CTU's IT and computer science faculty blog will help maintain your knowledge. Lastly, professionals who attend trade shows are better prepared to stay on top of their game.
Obtain industry certifications
As a CompTIA A+ certified IT professional based in Allegan, Mich., Joseph Vasko believes IT employees should earn certifications from renowned organizations, such as Microsoft, in addition to acquiring extensive work experience.
"In today's era of frequent IT implementations and modifications, prior work experience within the field simply does not cut it anymore," Vasko said. "Professionals must also receive certifications recurrently to maintain their knowledge of the industry's most up-to-date technological adaptations."
By accompanying years of experience with steady enrollment in certification courses, professionals can continue to thrive in the field. So which certifications* should employees consider obtaining? The following three certifications could prepare professionals for upcoming IT trends.
CompTIA A+. Such certification trains IT professionals in various capacities, including networking, troubleshooting, maintenance and installation. Certified employees are generally viewed as effective communicators who are focused on customer service and computing restoration.
Microsoft Certified IT Professional. The MCITP allows professionals to expand their skill sets and to confirm their expertise within a variety of job roles, including server administration, database development and database administration.
Cisco Certified Network Associate. By acquiring CCNA certification, professionals can further develop their troubleshooting, configuration and installation skills as they focus on improving their organizations' networks and websites.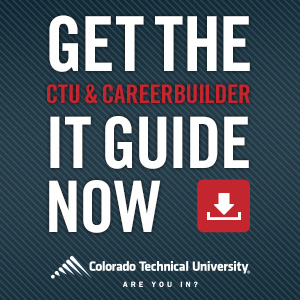 Subscribe to reputable IT periodicals
In addition to earning certifications, professionals should consider subscribing to various IT magazines. Such periodicals offer the latest information in the IT world regarding organizations, technological implementations and industry leaders.
The following three magazines, among others, provide cutting-edge information to IT professionals:
Computerworld. Since the 1960s, Computerworld has offered the latest in technological news and information for IT gurus, organizations and users alike.
InfoWorld. Covering a range of emerging topics, InfoWorld provides updates on groundbreaking technological products and developments to inform industry leaders and IT professionals about the most recent merchandise and solutions.
SmartComputing. By offering readers state-of-the-art information about computer viruses and technological support, as well as reviews of hardware and software applications, this publication educates nationwide IT users and professionals.
Attend IT Trade Shows
Finally, IT professionals may be interested in attending trade shows throughout the country. Check with your employer about reimbursement options related to conferences and continuing education. Some conferences also offer reduced rates for students, those working in the technology industry, and members of affiliated professional organizations.
Download CTU's 2013 IT Career Guide to learn more about the growing field of information technology.