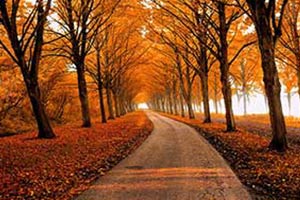 .Going back to college can be a significant life event. This is a time when you venture into a new phase that can be a launching pad to career advancement. Your time as a mature student will be one of the most enriching moments of your life as you deepen your knowledge in your chosen field and make contact with new people from different backgrounds. Whether you choose to study online or on campus, you need to be mentally prepared to commit a percentage of your time on studies and forgo a large chunk of leisure or social activities. The period dedicated to studies will definitely be worth your time when you reap the fruits of your labor at the end of your studies. Get ready for college with a few tips from CTU:
1. Set realistic goals
As a mature age student, you may tend to set high expectations of yourself just as you do at work. Bear in mind there are several factors you need to grapple with before you get to achieve your goals. As you settle into student life, it is common to feel frustrated with lack of explicit directions and limited contact with your course instructor, especially if you enroll via distance learning. You may also encounter problems with the discourse of a new discipline and application of academic skills. With this in mind, you should not judge your capability solely on the marks received. Your life experience and ability to handle pressure, adapt and multitask will help you sail through the course over time. Persevere and reassess your goals at each stage of your studies and resolve any conflicting ones, making sure that they are achievable and measurable.
2. Be organized to get ahead
Time management:
As a mature student, being focused and disciplined in your studies should be second nature. Such qualities will come in useful in your student life. You will need to manage your time wisely, adopt good organization and research skills as well as be prepared for each week's lesson to ensure you don't lag behind in your readings. Plan and prioritize your daily activities and prevent over commiting. Be mindful of how much time you really have each day to allocate to reading, research and assignment preparation after work and family commitment. Try to dedicate at least two hours each day to your studies and block out all distractions.
Note-taking:
As you approach the middle of your course, you will have accumulated a huge amount of notes. Avoid being overwhelmed by the large pile by sorting through your notes and grouping the information by topics. Write each point related to each topic including direct quotations and explanation in your own words on cue cards. Use tabs to stick on the side of your cards for easy retrieval. This will come in useful when you are ready to write your assignment draft.
3. Adopt good research skills
Research skills are fundamental for academic success in college education. Learn how to use online research tools to access library resources and online databases. Using the right keywords will help you find the right resources relevant to your topic of research. If you have difficulty in research work, you can sign up for a research skill workshop with your college library to learn how to conduct effective research.
4. Seek help from support services
If you have difficulty in time management, coping with studies due to family issues or dealing with academic problems, you can seek help by calling the university's Student Advising team. The advisors offer counseling or academic skills advice to help you transition into student life to ensure that there is healthy balance between your studies and work or family life.
5. Establish a network
Going back to college means having the opportunity to meet new people who may eventually end up in your social network. You should make an effort to get to know your classmates, virtually or on campus and develop a network of friends in which you can discuss assignments, collaborate on challenging tutorial questions, share references or swap notes. A good start is to attend faculty welcome sessions or orientation activities. If you study online, the best place to meet new friends are on discussion boards. Exchange contact details so you can communicate with your new found friends via email or text messages.
Despite the high learning curve you have to undergo, your college experience will surely be an enriching and rewarding one. Being a mature student, you will have an advantage over fresh senior year high school students as you already have work discipline and life experiences as well as prioritizing and time management skills ingrained in you that can help you get ahead in your studies. Good luck!
Find out more about CTU Admissions here.