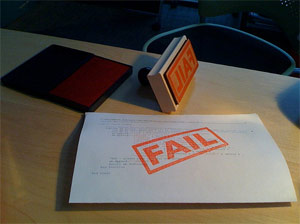 By Emad Rahim, D.M., PMP, and Maurice Dawson, D.C.S.
Communication and information technology (IT) has developed rapidly within the last decade. As a result, project managers must be prepared to manage the current and future challenges within the project management field, as well as within the IT industry. Rapid globalization of business means organizations must significantly increase its capacity to accurately manage information and data. In response to this growing capacity demand, more discussion is needed to develop effective IT project management processes and approaches.
Role of Information Technology in Global Environment
Rapid changes in technology have created a market, and a society, where information is king. For most businesses, its information and data are the most valuable commodities it owns. Proper management and allocation of those resources are vital to an organization's long-term success. Beyond internal information, organizations must also find a way to productively manage external information, ensuring a constant awareness of market conditions and the changes that may occur at a moment's notice.
Staying on top of market changes is an important business survival trait. Therefore, effectively using technology to support corporate operations is an important part of managerial operations in most companies. There is a strong need to create a learning organization. In a learning organization information learned by individuals are shared within the company and leveraged to achieve strategic goals. Technology facilitates this sharing of information in a timely and widespread manner. Some of the largest and the strongest companies in the world can attribute much of their wealth to the proper use of information technology.
Consider companies like Google, Yahoo, and Microsoft who rely on information management to increase profits and develop new technology. Each of these companies build software, create programs, and use information retrieval processes that not only serve their internal profit needs, but also support the profit goals of others organizations that need to securely and efficiently manage information. Other companies profit from IT through a variety of professional services, including installing, consulting or handling information management for others.
Managers are increasingly realizing the importance of "tribal knowledge" to foster sharing and learning within the organization. This, of course, requires a sound information management system, which means IT projects will continue to fulfill a vital role in the new global economy.
It's for this reason that information management is often referred to as "knowledge management." Knowledge management is defined as an integrated and collaborative approach to creating, capturing, organizing, accessing and using information assets. Information assets are installed and modified through IT projects in order to support the application of knowledge management within companies.
Ultimately, there are limitless possible applications of IT in the production or service business. IT improves productivity, streamlines processes and enhances efficiency. It also enhances an organization's ability to enter new markets or collaborate with new partners.