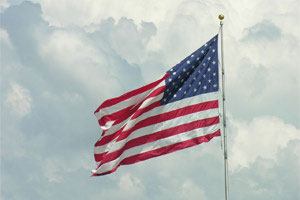 By William G. Angle, CTU Student Veterans Chapter President
Are you a service member or veteran seeking financial assistance, but not sure where to start? CTU's Financial Aid department has a team of Military Education Benefits Specialists that can help. Here are some starting facts to know.
Federal Grants
Federal grants are financial assistance awarded to individuals or organizations. Grants are given to carry out studies and research that are in the government's interest, rather than provided for personal benefits or assistance. Most grants are awarded to universities, researchers, law enforcement, cities, states, counties and nonprofit organizations. Grants.gov is a centralized site to search and apply for them. There are also other resources on Grants.gov to guide you step-by-step through the Federal grant application process.
Government Loans
Loans are different from grants because they're awarded to individuals for personal benefit and assistance. As well, you're required to pay back loans, often with interest. If you're looking for a loan program, you can visit GovLoans.gov, another centralized site for loan information. Whether you are looking for student loans, help with housing or business needs, GovLoans.gov can direct you to the right loan program information.
Benefit Educational Resource
Another resource you can use to understand your education benefits is eBenefits. eBenefits is a joint service web portal from Veterans Affairs and the Department of Defense that provides resources and self-service capabilities to veterans, service members and their families. It allows you to research, access and manage VA and military benefits and personal information. Some of the features within eBenefits allow veterans and members to access official military personnel documents, view the status of disability compensation claims, transfer entitlement of Post-9/11 GI Bills to eligible dependents, and register for and update direct deposit information for certain benefits.
You'll find that CTU is highly supportive of the needs and goals of military members and veterans. Along with checking out our related programs, there are many financial aid options out there, so make sure to do your research and find what works for you.

William G. Angle served as a U.S. Army Instructor at Fort Gordon, GA and is currently working on his Computer Systems Security degree at Colorado Technical University. He helped found the CTU Chapter of the Student Veterans of America out of his passion to help veterans, and serves as President of the CTU Student Veterans Chapter. Follow him on Twitter at @SVOCTU or visit www.svoctu.org to learn more.