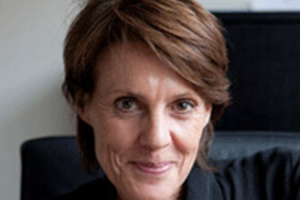 By Connie Johnson, Ed.D., Chief Academic Officer
In August 2012, we launched Colorado Technical University's new Distinguished Lecturer Series with Amy Powell, Director of Operations for Starbucks Coffee Co. The CTU Distinguished Lecturer Series continued on February 21 with Dr. Marika Taishoff, Director of MBA programs at the International University of Monaco, who offered her insight on Going Global.
Dr. Taishoff has lectured in Turkey, Singapore, Russia, and more. She feels that in order to manage in today's competitive business world, you must be sensitive to differences in customers and operating procedures on a global scale. There are many benefits to going global – and she feels living abroad and doing business internationally is an important measure of success.
Obviously, it's comfortable to do business in your own environment. You're familiar with the language, the business customs, the customers' needs, and the legal system. However, there are enormous benefits to going global.
In her recent lecture, given as part of our Distinguished Lecture series, she covered the six reasons to go global, using the acronym ADDING.
Add volume or growth to your company through global expansion: If something is selling very well in your home country, why not expand your sales by entering a new marketplace? Offering your product to new customers can generate continued repeat business and build your brand reputation on a global scale.
Differentiate yourself by being a global player: If you differentiate yourself by becoming an in-demand product on an international scale, you may notice a difference in the willingness of customers to pay for your products. Creating something that sets you apart can increase desirability.
Decrease costs by finding the most efficient ways to do business: You may find that one of your new international markets proves to be a source of cheaper labor or raw materials. The benefit of doing business globally is being able to find the pricing combination that works best for you, within a variety of locations.
Improve bargaining power: As you grow in size, so does your bargaining power with your distribution channel and your suppliers. The sheer size of your international operation will mean you command more power and the ability to strike potentially more beneficial deals.
Normalizing (or optimizing) shift in consumption patterns: In other words, don't put all your eggs in one basket. While the economic crisis is affecting developed countries, many undeveloped countries remain unaffected. They are still growing and want a variety of goods and services. Doing business in more countries can help normalize shifts in consumption patterns, such as the decreased market in developed countries due to economic crisis.
Generating knowledge, and other resources and capabilities: Knowledge sources exist in every country – by going global, you can tap all of them, and gain the power that comes from knowing.
While there are many benefits to going global, you must also remember that every country is different - consider not just the size but also the composition of the market when expanding globally.
Connie Johnson, Ed.D., is the Chief Academic Officer/Provost working with both online and ground degree programs. Dr. Johnson is the leader of CTU Academics and Student Affairs and brings over 20 years of experience in academics. Connect with Dr. Johnson on Twitter @DrConnieJohnson