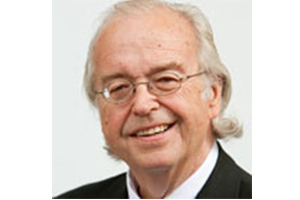 By Gail Whitaker, DM,
On February 14, 2013, Dr. Ingo Böbel spoke as part of the CTU Distinguished Lecturer Series. A published author and scholar, Dr. Böbel has had a profound impact on industrial organization research and shared his insight into the economic theory of creating shared value, also known as CSV.
Here are a few of the key takeaways from his lecture:
Creating Shared Value is not a new concept.
Although interest in CSV is a growing topic in many business conversations today, the idea of creating shared value can be traced back to early economic writings that started with Adam Smith in 1776. Smith had a particular interest in explaining how wealth is created and published his theories in a book Böbel highly recommends students read, The Wealth of Nations.
Sustainable wealth is created when business focus on improving profitability and society.
Too often, businesses prosper at the expense of society. There is a tremendous gap between the success of business and the success of the communities the business serves. Businesses must expand their purpose to not only include profitability, but social value. Economist Milton Friedman writes about this in his doctrine published in the New York Times, The Social Responsibility Of Business Is to Increase Its Profits.
Creating shared value tackles the business equation and the social equation – simultaneously.
Businesses have attempted to address social issues through philanthropic initiatives dubbed "corporate social responsibility," or CSR. While it's a step in the right direction, CSR is a risk management approach that arose in reaction to negative press. Think back to the Exxon oil spill or accusations that Nike employed child labor. CSV, on the other hand, is a proactive economic approach where businesses make radical changes – in development, in distribution, in pricing, etc. – to create a new business ecosystem that better serves society.

Böbel provided a wealth of knowledge and insight into the idea of CSV. You can listen to the full webinar with accompanying slide deck here.

To learn more about Ingo Böbel and read more on creating shared value visit:
• Böbel's personal website
• LinkedIn
• Twitter