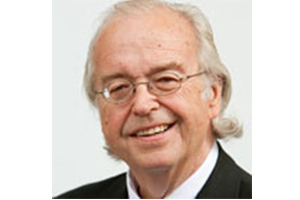 Q & A with Dr. Ingo Böbel, Professor of Economics and Strategy at International University of Monaco
By Gail Whitaker, DM
Colorado Technical University launched our Distinguished Lecturer Series with Amy Powell, Director of Operations for Starbucks Coffee Co. The CTU Distinguished Lecturer Series continued with Dr. Ingo Böbel, a published author and scholar who has had a profound impact on industrial organization research. In 2012, Dr. Böbel was ranked 46 by The Economist out of 250 nominations for the "BUSINESS PROFESSOR OF THE YEAR AWARD". I had the opportunity to gain Dr. Böbel's insight on Creating Shared Value (CSV) and its impact on the future of business. I hope you'll take advantage of this unique opportunity to learn from this renowned expert. Click here to watch a recording.
What is Creating Shared Value?
Creating Shared Value, or CSV, carries the idea that in order to overcome the profound and harmful disconnect between the needs of society and of business, a business must create value for society alongside creating value for shareholders. This ensures long-term success by intrinsically placing societal issues at the core of a company's strategy and operations. Ultimately, it drives the relationship between humanity and business. It is the next major transformation in management thinking.
Why do we see this disconnect between business and society?
For the most part, business is designed to create value and prosperity. Company profitability and growth are top priorities, but this causes companies to adopt a very narrow model of value creation. As a result, many societal needs are left unmet, which means the growth and innovation needed to create long-term value and success diminish severely for both the business and society.
In some ways, companies are trying to improve. There is greater focus on corporate social responsibility (CSR), but these initiatives focus too heavily on compliance to regulations and philanthropy aimed at improving a company's public reputation. There isn't a genuine desire to create shared value that fosters truly transformational economic and societal improvements.
Why are more companies embracing CSV as part of their "new" business model?
The awareness of major societal challenges is mounting. The intensity of the global financial crisis has caused many organizations to reexamine their role in creating "something negative" and how their prosperity may be at the expense of society. Organizational leaders see the legitimacy of business declining and are starting to pay attention.
CSV is a positive step in the right direction. Organizations have an opportunity to redefine the purpose of business in society, to transform thinking and practice about the role of the corporation in society and to legitimize business again.
How are companies deploying the concept of CSV?
CSV rests on three fundamental levels:
Reconceiving customer needs, products, and markets
Redefining productivity in the value chain
Enabling local cluster development
There are many examples of how well known organizations are applying CSV. Here are two:
Novo Nordisk is a Danish pharmaceutical company has taken steps to align the needs of patients and stakeholders with their business strategy. They are committed to changing diabetes for millions of Americans affected or at risk and see recognize the value contribution they make to public health and to their business.
Nestle reconfigured their entire value chain in areas with the greatest potential for joint value optimization between their business and society. The outcome was to make a clear decision to focus and concentrate on three particular business areas: nutrition, water and rural development.
How does a company measure the success of its CSV initiative?
Measuring CSV is still in its infant stage. "Companies cannot know the extent to which they are creating shared value if they do not measure their progress on social objectives and, importantly, the degree to which social performance improves economic value for the business," says a report on the topic. Yet, efforts to rigorously track the interdependency between social and business results are still emerging. Companies are beginning to anchor rather pragmatic shared value measurement tools in their strategy. This measurement process rests on four pillars:
Identify the social issues to target
Make the business case
Track the progress.
Measure results and use insights to unlock new value.
Of course, this only touches the surface of measurement. CSV covers a wide range of a company's activities and some business benefits are easier to measure than others. We have a lot to learn about CSV, but many organizations are setting a strong foundation from which we can grow.