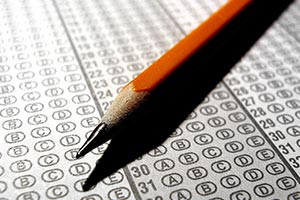 Interested in adding a Project Manager Professional (PMP) designation to your career toolkit? Recently, I reached out to PMP and friend, Fahad Usmani, to gain his insight on the PMP certification process.

If you don't already know, the PMP certification is one of the most sought after professional credentials by managers and business leaders. Tech Republic ranks the PMP as a Top 10 Best IT Certification for four consecutive years in a row. According to the Project Management Institute (PMI), the organization that offers the PMP certification, the exam to earn the PMP designation is one of the most challenging in the industry with a 40 percent failure rate. The cost of the exam is a sizable investment as well. It can easily cost several thousands of dollars when combined with preparation training programs, extra reading resources and additional study materials. If you are seriously considering the PMP certification, it's important to understand the commitment involved in terms of time, energy and money.

This Q&A with Mr. Usmani will offer you valuable insight into test-preparation strategies and best practices when preparing for the exam.

When did you earn your PMP credential?
I passed my PMP exam on Dec. 13, 2010.

How did you prepare for the exam?
I began the PMP certification process without ever having referenced a sample PMP preparation book or the PMBOK guide. I was starting from ground zero. So in December 2009, I attended live classroom training to earn the 35 contact hours training program certificate.

Did that adequately prepare you to take the PMP exam?
No, it did not. My lack of preparation was embarrassing. It was difficult for me to absorb the concepts being presented and there were also instances when I couldn't participate in the discussion because I just didn't have enough baseline knowledge.

So, you recommend students do some advance preparation before attending a live training program?
Yes, otherwise you will not get much out of the training and may feel uncomfortable.

How do you suggest students prepare?
During the training program I was given the Head First PMP Exam preparation books. Initially, I did not like the book; however, as I started reading it, I found its approach to be very easy and engaging. I strongly suggest getting the book to understand basic project management concepts.

Beyond this, it's important to make time to prepare for the exam. I personally experienced a few ups and downs during my preparation. There was a time when I lost my enthusiasm, which paralyzed my studying. But the clock was ticking. There are time-sensitive eligibility requirements so you can't procrastinate.

Finally, I got serious. I scheduled the exam and gave myself three months to prepare. Putting a date on my calendar was like a spark. I became more enthusiastic about my preparation and that momentum helped me tremendously.

What was it like on exam day?
On my scheduled exam date, I reached the Prometric Test Center half an hour early. Do this! It takes about 15-20 minutes to check-in and you want to avoid being rushed or stressed during that time. After check-in you're allowed to enter the testing room.

It took me 2-1/2 hours to complete the exam, and I used the remaining time to review my answers. Once I submitted the answers, I was asked to complete a brief survey about my test-taking experience and then… Congratulations! I was able to see immediately that I passed the PMP exam.

What were your favorite study books?

Any final advice?
Yes. Here is a quick checklist of things to do before taking the exam:
Become a member of PMI and actively seek out other PMPs so you can learn from them.
Buy any two good PMP exam reference books to study so you can learn from different perspectives.
Read the PMBOK Guide, at least three times.
Get 35 contact hours from any registered training provider.
Apply for the exam, schedule it and then develop a study plan.
Rather than attempt to memorize everything, like the Input, Tools & Technique and Output (ITTOs) in the PMBOK Guide, focus on understanding the logic behind the project management principles.
Pay special attention to Initiating and Closing Process Groups. These are the smallest groups and each group contains only two processes.
Don't over study by trying to answer every sample question you may find on the Internet. Only rely on authentic sources for sample questions and exams, like your reference books or samples taken directly from the PMI website.
I hope these insights are useful as you work toward earning your PMP credential. To learn more about Fahad Usmani, visit his blog.
---