David Browne, JD
Program Chair, College of Security Studies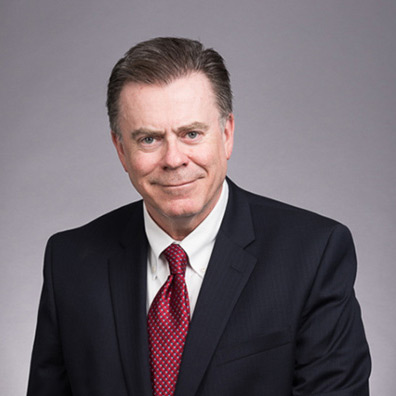 Law Enforcement Veteran. Influential Educator.
Areas of Focus
Security Studies and Criminal Justice
Education
Certificate, Police Staff and Command, Northwestern University (2010)
JD, Case Western Reserve University (1988)
BA, Psychology, University of Michigan (1985)
Background
David Browne is Colorado Technical University's Program Chair for Security Studies. In his current role at CTU, Browne manages over 100 remote adjunct instructors across the United States, develops curriculum, and teaches classes for CTU's security studies programs. He has taught classes in Terrorism and Homeland Security Management, Advanced Application of Intelligence in Homeland Security, Emergent Topics in Homeland Security, and Origins of Terrorism, along with many others.
Before joining CTU, Browne served as Crime Analyst for the Security Department of the University of Chicago. There he forged strong relationships in the community, receiving numerous accolades for his service, and in 2009 was honored with the Steven Mitchell Award for excellence in police work. Browne was ultimately promoted to Deputy Chief and helped create and manage the department's first Rapid Response Team, the First New Officer Training Program, and the first department-wide firearms transition program.
Before his time at the University of Chicago, Browne had 15 years of field Law Enforcement experience as an appointed Special Agent of the Federal Bureau of Investigation. In the FBI Browne was assigned to the Chicago Field Office where he investigated Federal crimes including organized crime, financial fraud, gangs, violent criminals, terrorism, and foreign counter intelligence. Browne was also selected to a post in Washington DC after 9/11, and was part of the team that crafted the security response to the threat of terrorism in the aftermath of the attacks. During his time with the FBI, Browne was recognized numerous times for his innovative work and dedication to duty.
David Browne is committed to the education and mentoring of the next generation of our nation's security professionals.
Publications
"The War on Chicago's Street" The National Strategy Forum Review, Winter-Spring 2012
Speaking Engagements
A Whole City Approach to Combating Gun Violence, Union League Club. (2013)
Awards and Achievements
Stephen Mitchell Law Enforcement Award University of Chicago
Achievement Awards, FBI
Research Interests
Gang crimes
Criminal profiling
Psychology of crime
School safety
Corporate safety
Work place violence
Emerging terror groups