Clarence H. Moore Jr., M.Ed.
Executive Program Director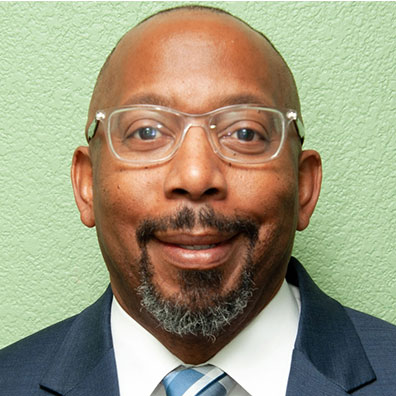 Areas of Focus
Education
Doctoral Candidate, CTU
M.Ed., University of Phoenix
BS, Business., University of Phoenix
AS, United States Air Force
Background
Clarence Moore has extensive leadership background both in the military and police department. He served his country and community for over 30 years in a leadership capacity. He embodies teaching and student support strategies and understands innovative instructional design. He strives to deliver course and programmatic learning outcomes in the curriculum and assessment arenas while evaluating personnel and providing accountability.
Clarence joined the United States Air Force at the age of 17. He served 28 years in the United States Air Force as a Security Police/Forces member and later as a Command Chief Master Sergeant. He performed as an instructor teaching at the Air Force Security Police Academy, instructing Law Enforcement Basic and Supervisor courses, Emergency Services Team, SWAT, and finally serving as the Superintendent at the Police Academy.
Clarence served as an adjunct faculty while performing as a Corporal in the Colorado Springs Police department. He continued his academic and instructional initiatives as a certified Subject Matter Expert Police Training Officer and subsequently retired and continued his academic career as Lead Faculty for the College of Security Studies at Colorado Technical University.