Catherine McBride, DBA
Executive Program Director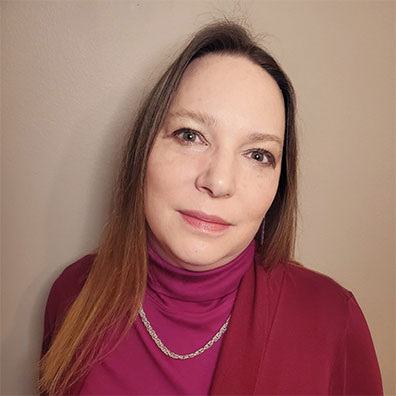 Areas of Focus
Education
DBA, Advanced Accounting, Northcentral University
MBA, University of Phoenix
BS, Accounting, University of Houston
Background
Dr. Catherine McBride has been at CTU since January 2021, serving as an Executive Program Director for the College of Business and Management. Catherine has been in higher education for 22 years, with 18 years of online education experience across a variety of institutions in varying capacities but always serving non-traditional learners. Prior to transitioning into online education, she worked in public accounting performing both tax and audit. She also managed accounting departments and owned and operated an outdoor cushion manufacturing company. She is a Certified Public Accountant licensed in Michigan.
Publications
McBride, C.A. (2016). The affect of web-based tutorials on student satisfaction and the achievement of learning outcomes. [Doctoral dissertation, Northcentral University].ProQuest Dissertations & Theses Global.
Crash the Discord: Create a Learning Environment that Bolsters Value, Appreciation and Respect, AAACE Conference, October 2020.
Professional Memberships
American Association for Adult and Continuing Education
The Association of Accountants and Financial Professionals in Business
Research Interests
Dr. McBride's research interests include andragogy in online higher education, engagement of non-traditional learners, effective teaching strategies, institutional effectiveness based on the achievement of learning outcomes and measures of outcome assessment.