Bruce Stetar, DBA
University Dean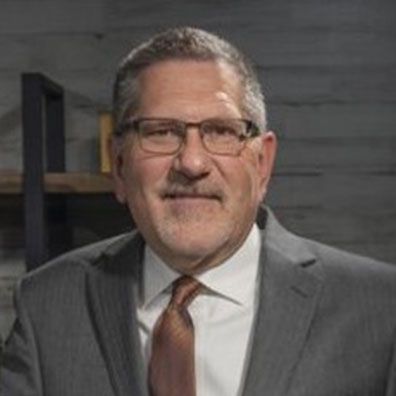 Areas of Focus
Education
DBA, Swiss Management Center (2013)
MBA, University of Leicester (2001)
BA in Business Administration, University of Providence (1992)
Background
Dr. Bruce Stetar is the University Dean of the College of Business and Management at Colorado Technical University (CTU).
Dr. Stetar has over 28 years of experience as an educator, filling roles in both the teaching and administration areas across a range of academic programs and divisions in the fields of Business, IT and Applied Communications at institutions in four different countries. During his career he has been involved extensively in the development, and delivery, of curriculum at the certificate, associate, bachelor, master and doctorate levels. Prior to entering academics, Dr. Stetar had successful careers in various businesses, working for over fifteen years in the construction, finance and oil industries. Dr. Stetar has also been involved with the Accreditation Council for Business Schools & Programs (ACBSP) since 2005 and is a past Chair of its Board of Directors. He is also a past Chair/Member of its Baccalaureate/Graduate Board of Commissioners, a past Member of its Accreditation Governance Board and is a past Chair of ACBSP's Region 8. He has chaired/served on numerous Site Evaluation Teams and has mentored numerous schools through the ACBSP accreditation process.
Publications
Contributor to Cote, Joe; "People, Planet, Profit: Satisfying the Triple Bottom Line", News@SNHU, November 22, 2016; http://www.snhu.edu/about-us/news-and-events/2016/11/people-planet-profit-satisfying-the-triple-bottom-line.
Contributor to Schiff, Jennifer; "6 essentials of a good business plan", CIO.com, October 20, 2016, http://www.cio.com/article/3133026/leadership-management/6-essential-elements-of-a-good-business-plan.html
Otoum, M.; Stetar, B.; Sun, T.; (June 2016), "A global discovery of learner motivations; Building a foundation for systematic enhancements within higher education", The Transnational Journal of Business, Accreditation Council for Business Schools and Programs
Presentations
Presenter, "Higher Education in a Post-COVID World", ACBSP Annual Conference 2022, Washington DC
Panel Chair, "DEI in Higher Education", ACBSP-ICABE Joint Webinar November 2021
Presenter, "Value Based Leadership", ACBSP Region 7 2020 Conference (Virtual), October 2020
Research Interests
Dr. Stetar's academic disciplines are management and leadership, and his past research has been on student core values as motivators. Dr. Stetar has also presented at numerous international conferences on topics including the future of higher educational, online education, competency-based education, quality assurance, accreditation, outcomes assessment, and the writing of accreditation reports.